Description
Join us at the Mütter Museum for the book launch of Night Theater by Vikram Paralkar!
A surgeon must bring a dead family back to life in this fabulist debut

novel set in rural India, which examines power, corruption, and ethics.



Timeline
6:30-6:50pm – Brief Discussion with Vikram Paralkar
6:50-8:30pm – Reception
*Light reception created by Catering By Design provided during the reception
ABOUT Night Theater
A surgeon flees a scandal in the city and accepts a job at a village clinic. He buys antibiotics out of pocket, squashes roaches, and chafes at the interventions of the corrupt officer who oversees his work.
But his outlook on life changes one night when a teacher, his pregnant wife, and their young son appear. Killed in a violent robbery, they tell the surgeon that they have been offered a second chance at living if the surgeon can mend their wounds before sunrise.
So begins a night of quiet work, "as if the crickets had been bribed," during which the surgeon realizes his future is tied more closely to that of the dead family than he could have imagined. By dawn, he and his assistant have gained knowledge no mortal should have.
In this inventive novel charged with philosophical gravity and sly humor, Vikram Paralkar takes on the practice of medicine in a time when the right to health care is frequently challenged. Engaging earthly injustice and imaginaries of the afterlife, he asks how we might navigate corrupt institutions to find a moral center. Encompassing social criticism and magically unreal drama, Night Theater is a first novel as satisfying for its existential inquiry as for its enthralling story of a skeptical physician who arrives at a greater understanding of life's miracles.
ABOUT Vikram Paralkar
Vikram Paralkar was born and raised in Mumbai. Author of a previous book, The Afflictions, he is a physician-scientist at the University of Pennsylvania, where he treats patients with leukemia and researches the disease. He lives in Philadelphia.
Twitter: @VikramParalkar
Instagram: @vikramparalkar
Facebook: @vparalkar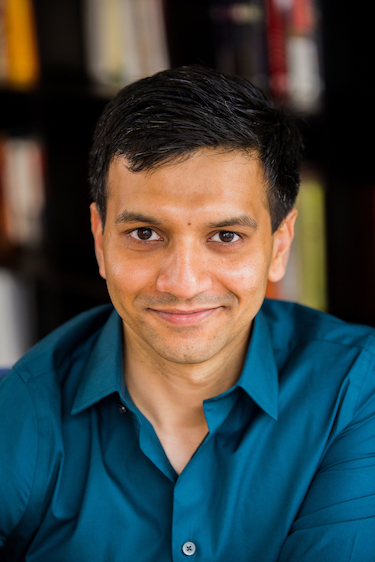 Mütter Members receive discounted pricing to events!
-Individual & Student Members may purchase 1 discounted ticket.
-Family Members may purchase 2 discounted tickets.
Intrigued? Become a Mütter Member at www.muttr.org/joinmutter or email Erin at ErinS@collegeofphysicians.org.
-Tickets are transferable to other people, but are not refundable.
Questions? Email events@collegeofphysicians.org
ASL interpretation is available for any event upon request. Please contact Meredith Sellers msellers@collegeofphysicians.org to place a request for an ASL interpreter or for any other accessibility accommodations.
NOTE: By entering the event premises, you consent to photography, audio recording, video recording and its release, publication, exhibition, or reproduction to be used for news, promotional purposes, advertising, inclusion on websites, social media, or any other purpose by The College of Physicians/The Mütter Museum and its affiliates and representatives.