Description
Enjoy the spectacular beauty and photographic opportunity of the summer Milky Way on a private ranch in the cool elevations of Palomar Mountain. We will have several thousand acres to ourselves along with a beautiful mountain pond reflecting the brilliant night sky.
Learn to capture this beauty in one of North America's premiere night sky locations. We have reduced our workshop size to a maximum of 10 for a more focused, personalized and enjoyable learning environment.
Participants will meet at Lake Henshaw Resort at 5:30 p.m. For those who would like, we will have dinner at the resort cafe. After dinner we will head up the mountain to our private shooting location.
During the workshop you will have a chance to practice focusing, composition, exposure and shooting techniques to master the technical aspects of night sky photography. You will also have a chance to try artistic techniques such as painting with light, or capturing silhouettes. If you are lucky, you may even capture the bright flash of a meteor darting across the night sky during one of your long exposures.
Participants will get the best results with fast, wide-angle lenses, solid tripods and a remote shutter release. A more detailed list of suggested equipment will be sent to participants prior to the trip.
We will only be about a hour from San Diego, so participants will be able to return home after the workshop. If you do desire lodging, rental cabins are available at Lake Henshaw Resort, 760-782-3501.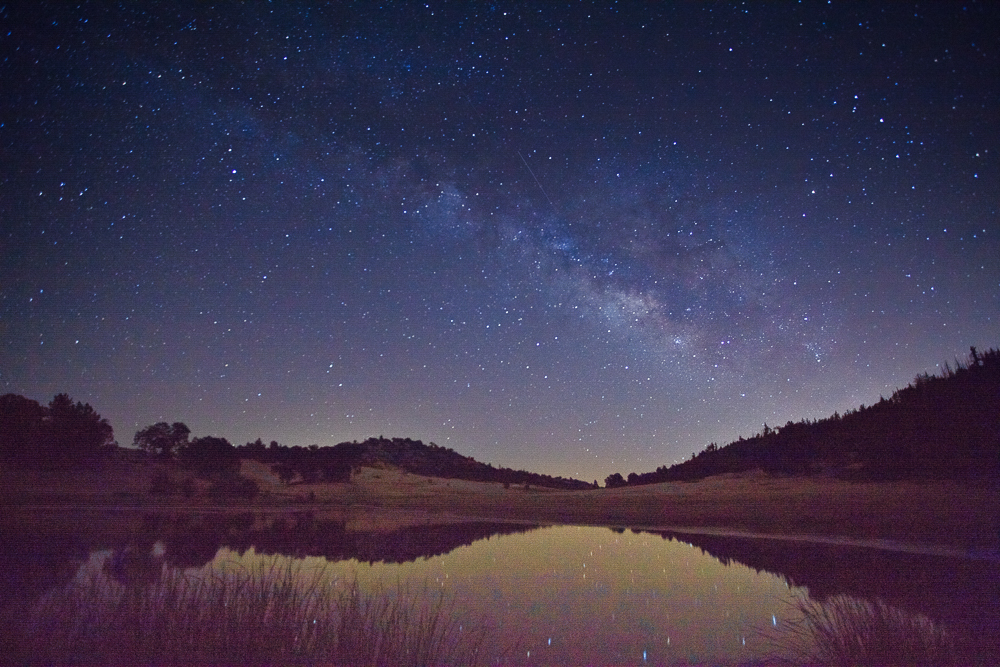 About the Instructors:
Ernie Cowan is a noted photographer, lecturer, instructor and author. He began his photography career as a journalist, operated a photography studio, was a photography instructor at Palomar College and has led tours to Alaska, the Caribbean, Hawaii, Japan and Hong Kong in addition to many other tours in the Southwest. He brings an astounding depth of technical knowledge along with the keen eye of a veteran outdoor photographer.
Kati Cowan is a photographic artist, who has mastered the art of seeing, use of color, macro photography and the application of critical vision techniques. She began her exploration of nature photography in the scenic wilds of British Columbia and has explored the California High Sierra Mountains as well as Europe and the desert Southwest, and recently had a featured exhibit at the Escondido Arts Partnership Municipal Gallery in Escondido. Sharing her knowledge and working with students to create WOW images is a passion for her.
Visit our site at www.packtrain.com
Questions: Contact Ernie at ernie@packtrain.com, or 760-518-8050.
Fee: $170