Description
We Are Nature
As We Nourish Ourselves
We Nourish Earth
This is Sacred Activism
Night Raven Sanctuary Weekends
with Constance Lynn
June 9-11
July 7-9
Aug 4-6
Sept 22-24
---

Friday

2-5pm Arrival and Settling-in
5-7pm Opening Ceremony/Attuning to Place
7-8pm Local, Organic, Wholefood, Fresh and Healthy Home-made Dinner
8-9pm Intro to Raven Dream Scouting with Matt
9pm Into the Night…Dark Sky or Full Moon Walk and/or Fire Circle
Saturday

6:30-7:45am Sunrise Yoga
8-9am Scrumptious Seasonal Breakfast
9:30am All Day with Wild Nature:
*Connecting with Plants as Our Relatives and Allies in Health and Healing
*Nature Awareness and the Songs of Silence
*Mystic Journaling with Exquisite Chai tea lattes
Water prayer….Mni WiconiWater is Life!
*Delicious picnic lunch– midday
7-8pm A Taste of Ayurveda– -Dinner
8:30pm Sound Healing and Singing Bowls with Erika
Sunday

6:30-7:45am Sunrise Yoga
8-9am Fresh and Healthy Breakfast
9-11am Morning Dream Tracking with Matt
11:30am-1pm Take Home Conversation: Nourish Self*Nourish Earth as Sacred Activism
1-2pm Lovely Last Lunch
2-2:30pm Far-well Circle
---
May this weekend instill Sanctuary
Night Raven Sanctuary Weekends include all offerings listed in the schedule.
All meals are vegetarian and are prepared by
Haylee Haning Apperson and Constance Lynn.
Vegan and gluten-free needs will be accommodated.
Requested donation is $200-500
Camping and Lodging through Boulder Mountain Guest Ranch
is offered at a discount.
For more info please contact:
contancelynn@gmail.com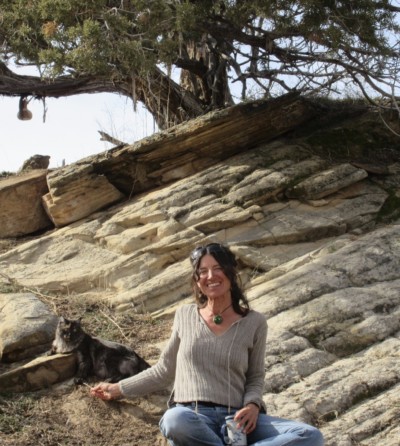 Bio for Constance Lynn:
Constance Lynn has been dedicated to Nourish Self/Nourish Earth since 1988 when she worked at a natural foods coop in Buffalo, NY. It was here that she was educated in the politics of food and how what we choose to eat ripples out to affect the greater social and ecological environments.
In 1991 Constance worked on her first organic farm and discovered the gifts of eating from the land as well as connecting with plants as our relatives and allies in healing. Currently living in Boulder, Utah, she tends to a large garden and is co-creating a homestead based on Permaculture design principles. As well, she prepares handcrafted creams, salves, and teas for her offering, Night Raven Wild and Organic Herbs.
Certified as a yoga teacher and therapeutic yoga practitioner, for 20 years, Constance inspires her students through interconnecting the ancient tradition of yoga with wild nature and soul. She also has extensive experience with organic/whole food nutrition with influence from an Ayurvedic perspective, and cooking for retreats, coops and cafes.
A lifelong activist, Constance is now involved with The Boulder Skills Foundation, a local resiliency movement; a founding member of the Boulder Seed Collective; and President of Boulder Tree City, USA, where the group is manifesting a vision to grow a Permaculture food forest in the town park; as well, she is engaged in the Utah Water Guardians project.
Bio for Matt Cochran:
Matt has trained extensively in dreamwork with Anita Doyle and with the Animas Valley Institute. In 2006 he received an MA in Depth Psychology from Pacifica Graduate Institute where he focused on Dreaming, Eco-Psychology and Ecological/Community Liberation psychologies. There Matt had a chance to study with James Hillman, Marion Woodman and Stephen Aizenstadt among others. Since 2010 Matt has been running dream groups in Boulder, Utah and taught interns dreamwork at True Nature Farm for three seasons.
Bio for Haylee Haning Apperson:
Haylee entered the food industry in her early 20's in a search to heal herself from some health aliments she had been struggling with since childhood. What she found in the end after spending a month at an Ayurvedic Ashram in India and apprenticing with a holistic nutritionist was that whole organic foods or "Clean Eating" as she refers to it, was the ticket to her health, happiness and wellbeing. Her teacher Pati Reiss helped in guiding her on a path to growing, sourcing and cooking with whole organic foods. Now with a husband and two children by her side, nourishment through is top of the priority list. Haylee and her husband own Magnolia's Street Food, an outdoor eating establishment in Boulder, Utah. Their goal is to share and create beautiful food through natures purist form.