Description
Get ready to see and photograph the night sky in a fresh way with Matt MaCoy who developed and taught a curriculum for night and low light photography at MSU. A published photographer and videographer, Matt has extensive experience with photographing stars, including star trails and time lapses of the Milky Way. 

Start your evening at 7 pm at F-11 Photo & The Print Refinery™ to cover best practices for capturing evocative night sky images. Topics includes exposure and shooting modes for night photos; exposure equivalence; light painting; balancing artificial light at night; and technical aspects of night photography.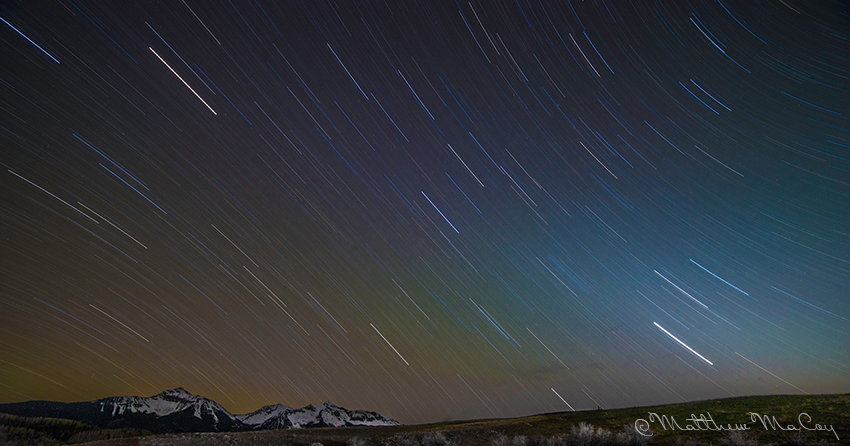 After the lecture carpool to private property on the eastern slope of the Bridgers. Far away from from Bozeman's city lights where the night sky vividly expresses itself. Develop your new technical skills and hone in on your vision with Matt's patient one-on-one help. The shoot is rain or shine, so come prepared for whatever Mother Nature dishes out.
Tickets are $125 and $105 for F-11 Photo VIP members. Pre-registration is required by August 9th. Need more information? We're here to help. Stop by the store or give us a call at 406-586-3281.