Description
#EmbraceYourHappy with Crowe Collective and NAMI-Wisconsin as we raise awareness for mental health issues affecting Wisconsin families and learn about the mental health benefits of being in nature.
This community advocacy event is a memorial fundraiser to support the family and loved ones of David Underwood, who passed away November 2016. We invite you to join as we leave a Legacy of Love; with guest speakers; Kevin Thusius, director of land conservation with the Ice Age Trail Alliance, and Jamie Gurgul of NAMI- Wisconsin (National Alliance on Mental Illness).
Grab your friends and loved ones to take the #pledgeagainststigma, enjoy live music from Backward Bird ("Madison's Nicest Superband") and Happenstance, spoken word artist, Nick Becker, and a silent auction that will be held throughout the evening. Pizza, appetizers, cake, and a nacho buffet will be provided with cash bar.
David Underwood was an avid hiker, whose passion often led him to the Ice Age Trail. All proceeds will go to the Ice Age Trail Alliance. (If you would like to support the completion of the Ice Age Trail and help the Underwood family leave a Legacy of Love, you may make a donation in any amount by selecting the "Donor ticket" the link below. Donors giving above the ticket price ($15.) will also receive tickets to the event.)
http://www.legacy.com/obituaries/thenorthwestern/obituary.aspx?pid=182801690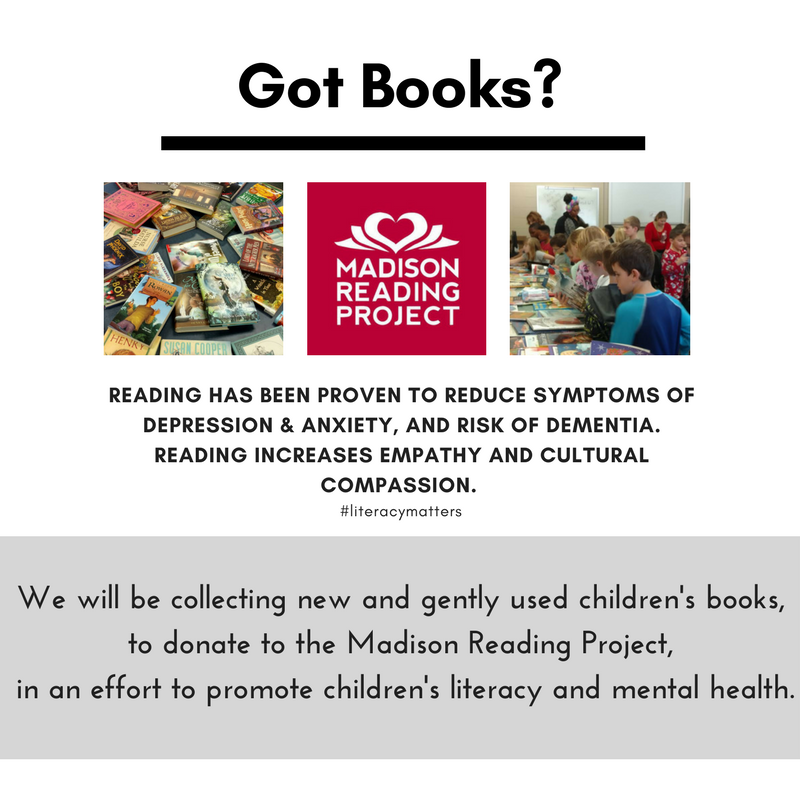 Below you will find some of items available for auction from our generous donors.
2 paintings from Albert Shmiege of Blind Guy Studios
Bottles of cider from Restoration Cider
4 tickets to a UW-Madison Women's Volleyball Game
$35 Paint Bar gift certificate
$220 gift certificate for the Governor's Club at Madison Concourse Hotel
Capital Brewery Tour Package for 2
Goodie Bag from Fontana Sports
3 paintings from Mike McArdle
3 $20 gift certificates from Outback Steakhouse
$25 gift certificate from Orange Tree Imports
4 tickets to 18 hole round of golf at Mid Vallee Golf in De Pere WI
$30 gift certificate to Dexter's Pub
$10 gift certificate + soap/lotion gift set to The Soap Opera
Insulated cooler bag from Orvis
Hypnosis session with David Ruby of Fox Valley Hypnosis
Spectrum Brands gift basket
Breadman Breadmaker from Spectrum Brands
Art by Jennfer Rothe

Follow Crowe Collective on Facebook to see the updated items.
TICKETS:
Tickets are available on a limited basis. To increase accessibility to all, if you claim a ticket and cannot attend, please take a minute to log in https://www.eventbrite.com/gettickets and cancel your reservation at least three days prior to the event.