Celebrate our River Valley with food and drinks, river valley stories and a multimedia concert by Shoen Duo and the Mountain Soul Singers
About this event
Food
Your ticket includes dinner from your choice of 3 different food trucks; Dedo's, Crooked Fork, and Street Eats. Menu includes vegan, vegetarian and gluten free options. Dinner options are below.
Refreshments
In addition to non-alcoholic drinks and wine, the cash bar will feature a selection of beer from Alley Kat Brewing, Edmonton's Oldest Craft Brewery and Gold Medal Alberta Brewery of the year.
Photos
Please send your favourite river valley photo or selfie, which we will show at the event, to nsrivervalley@gmail.com
Program
5:45 pm – Begin your evening with dinner, viewing displays and enjoying refreshments
6:45 pm – Enjoy engaging story and slide show presentations on a variety of river valley topics such as:
Bill Abercrombie - Valley through the eyes of a tracker and trapper.
John Acorn - Duskywing Dynamics: The Ups and Downs of Edmonton Butterflies
Astrid Blodgett - Edmonton's River Valley through the Eyes of Poets
Kris Kendell - Snakes on a Flood Plain
Catherine Shier - Conservation Planning in Alberta's Capital Region
8:30 pm – Multimedia performance of the River Crossing Soundscape concert by Shoen Duo and the Mountain Soul Singers powwow drum group.
Dinner Options
Dedo's
Chicken Shawarma Platter - Mediterranean cooked rice with vegetables served with chicken shawarma, homemade garlic sauce, hummus, pita, salad or french fries
Falafel Platter (vegetarian ) - Mediterranean cooked rice with vegetables served with Falafel, tahini sauce, hummus, pita, salad or french fries
Shawarma salad (gluten free) - Lettuce, onions, tomatoes, pickles topped with our chicken shawarma and a side of garlic sauce.
Crooked Fork
Wild boar burger - Alberta wild boar meat from Mayerthorpe, tomato, salted slaw, caramelized onion, rum berry compote & horseradish aioli.
Arancini (vegetarian) - Deep-fried mushroom risotto balls served with homemade tomato basil sauce, garnished with a truffle aioli and drizzled with a red wine balsamic reduction. Served with a side of colseslaw.
Thai Coconut Curry (vegan) - crispy rofu and spicy garlic curry and coconut milk sauce served over a bed of basmati rice and garnished with pineapple chutney.
Street Eats
Fish and Chips - breaded pub style cod with fries, homemade tartar sauce and a lemon wedge
Tacos - fish or chicken, flour tortilla topped with cheese, salsa, lettuce, and your choice of aioli or chipotle sauce
Stuffed Grilled Cheese - 3/4 texas toast w/ cheddar cheese and your choice of bacon or pulled pork.
FAQs
What are my transportation/parking options for getting to and from the event?
Free parking on site.
What can I bring into the event?
No outside food or beverages.
How can I contact the organizer with any questions?
nsrivervalley@gmail.com
Is my ticket transferrable?
Yes.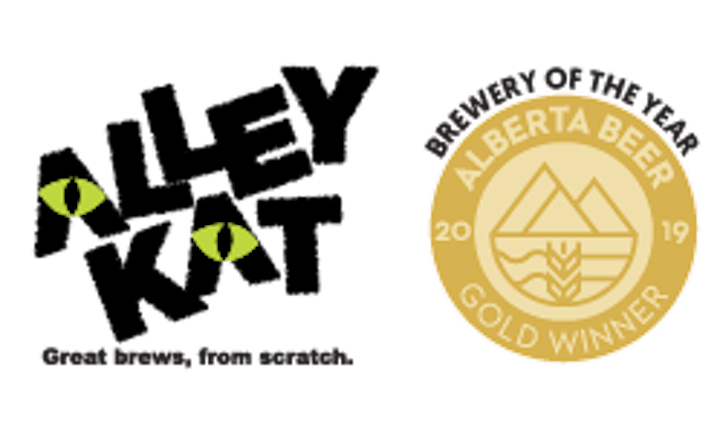 Organizer of Night Out on the North Saskatchewan
Our vision is to be the voice of Edmonton's river valley and those seeking to preserve it for future generations.
The Society seeks to engage people and influence the planning and future direction of Edmonton's river valley by taking a leadership role in educating and connecting people and ensuring decisions are made based on conservation values.
We work in partnership with local residents and communities, government, Indigenous peoples as well as all those who are interested in preserving our natural heritage.