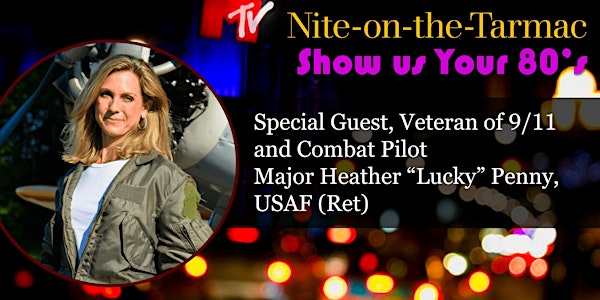 Night On The Tarmac—Show Us Your 80's with VIP Guest Major Heather Penny
Make the 80's Come Alive Again at an Event You'll Remember
When and where
Location
The Hangar at 743 743 Albany Shaker Road Latham, NY 12110
About this event
Join us for Night on the Tarmac 2022 as we raise funds for the community and Veteran-centered work of the Prescott Foundation.
Dress your 80's best
Our theme this year is the 1980's. So, pull out your yearbooks, go on line, or ask a friend what they wore back in the day. We'll be recognizing those who show up doing the 80's right. Have some fun with it.
See it from the air first!
Bid on a helicopter ride for two plus receive two VIP tickets to Nite-On-The-Tarmac. Take a tour of the Capital District Region before the party and arrive to Nite-on-the-Tarmac in style. See details below.
Welcome our special guest
Meet retired USAF Pilot Major Heather "Lucky" Penny, Veteran of 9/11 and two tours in Iraq. She'll be sharing some of her experiences and you'll have a chance to speak with her.
Tickets are going fast!
We'll have a live band, hors d'oeuvre, cocktails (positive I.D. required), dancing, and a live auction. Plus you'll have a chance to enjoy the open air out on the tarmac with our vintage aircraft. Purchase your tickets today.
See you there!
The Prescott Foundation is a 501©3 dedicated to inspiring interest and education in aviation through the preservation of vintage aircraft and keeping alive the stories those who designed, built, and flew them. All ticket purchases constitute a charitable donation to the Prescott Foundation.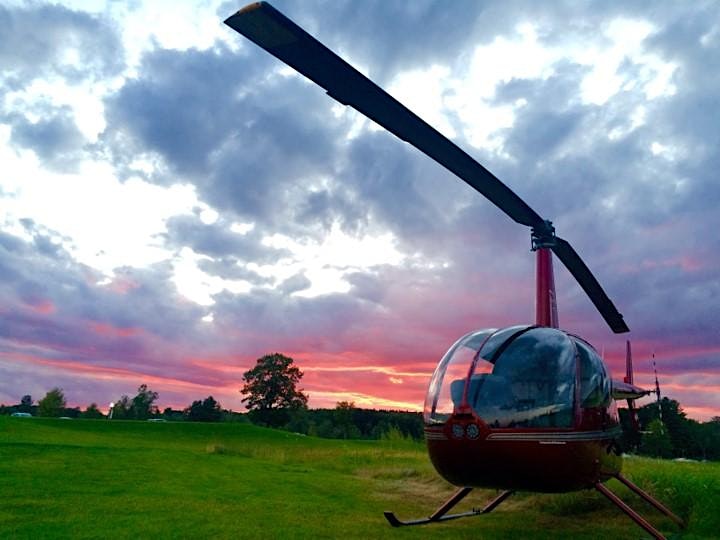 Dust Off At Dusk
Bid on a Helicopter ride for two plus two tickets for Nite-On-The-Tarmac.* The flight will tour the Capital District Region and arrive to Nite-on-the-Tarmac just as the party begins. The flight will take off and land from the Hangar at 743, 743 Albany Shaker Rd, Latham, NY 12110. Be sure to arrive on time at 4:00 PM, and bring your camera. Bid at: https://app.bidbeacon.com/#/auction/EYSH36/item/75034
*Please purchase your tickets to Nite-On-The-Tarmac first. The purchase price will be reimbursed to the winner.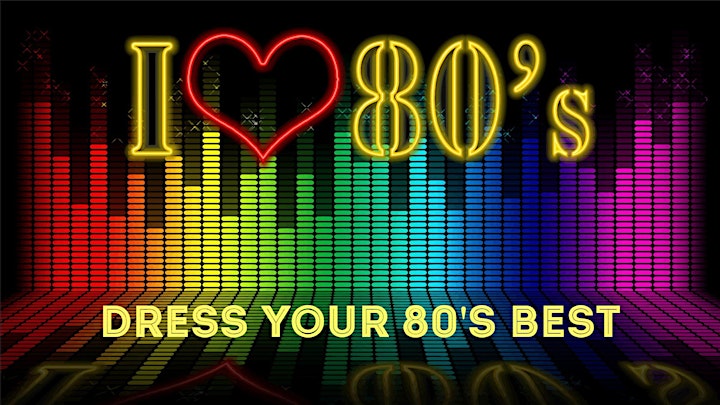 Our theme is the 80's! Dress to impress, and show us your hair nation! Have fun with it. Let's show the 2020's what the 1980's were all about!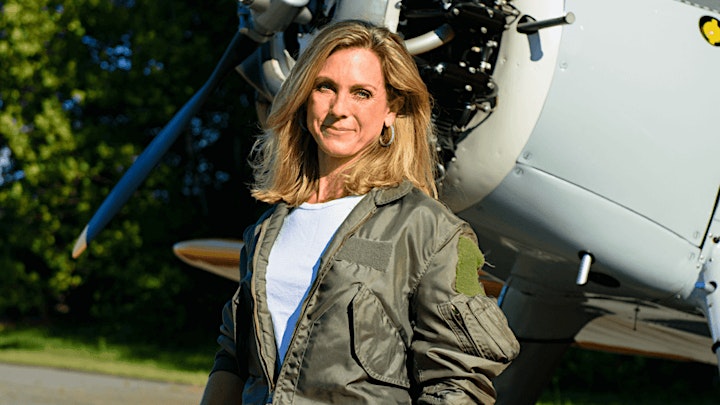 Special Guest, Veteran of 9/11 and Combat Pilot Major Heather "Lucky" Penny, USAF (Ret). A twice Veteran of Iraq, Major Penny is best known for her role as a USAF lieutenant who was one of two F-16 pilots who flew their unarmed planes with the intent to ram and down United Airlines Flight 93 before it reached Washington, D.C., during the September 11, 2001, terrorist attacks.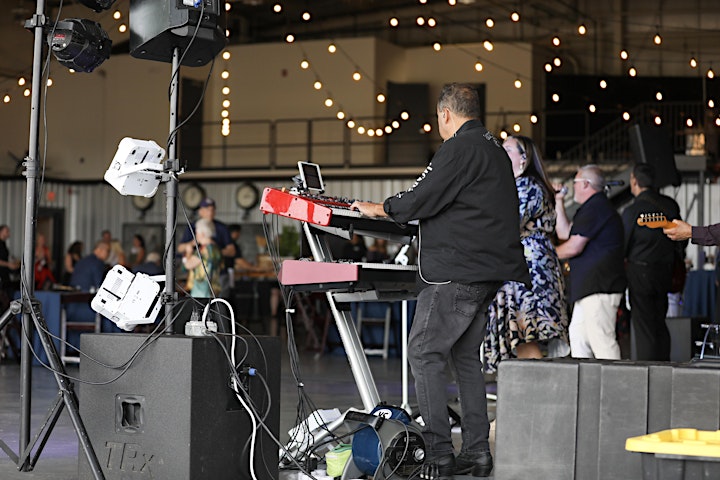 Plan to dance and have a great time to the sound of live music. We'll be serving hors d'oeuvre, cocktails (positive I.D. required), and hosting a live auction - all with a chance to enjoy the open air out on the tarmac with our vintage aircraft. (Shown, scenes from last year's Nite-On-The-Tarmac.)