Night of the Freakishly
Short Animation Festival

Thursday, October 25, 2012 from 7:00 PM to 8:45 PM
Event Details
Comic, dark, and beautiful shorts make up this fifth annual event—a perennial favorite. Join us for a one-night tour of the best of international animation festivals.
This annual event tends to fill up, so we're offering tickets this time. Registration is required, but bringing your ticket to the museum is not -- we'll have the list. Recommended for ages 16+.
Here's a partial lineup:
Stephen Irwin - Moxie
A pyromaniac bear misses his mother in this Grand Prize winner of the prestigious Ottawa International Animation Festival.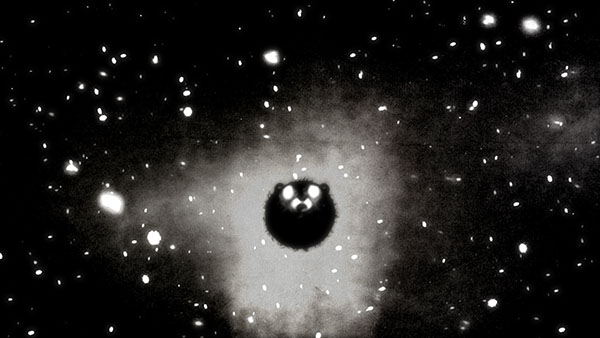 Don Hertzfeldt - It's Such a Beautiful Day
In the latest short from acclaimed animator Don Hertzfeldt (creator of the internet classic "Rejected"), main character Bill struggles to piece together his shattering psyche.

Lei Lei - My...My...
A man searches for his clothes in a graphically eye-popping landscape.

Kyle Harlan - Record Player
A futuristic civilization faces catastrophe from the sky in this entry to Akron Film+Pixel's Secrets of Science contest.

Miriam Bennett, Maya Miller, Rowan Miller - Beer Science
In the winner of our Secrets of Science contest, a toy triceratops and woolly mammoth explain the science of fermentation.

Stephen Neary - Dr. Breakfast
One day at breakfast, a man's soul bursts out of his eyeball. While the soul roams the earth eating everything in sight, two wild deer bathe and dress the man's catatonic body. A hilarious official selection of Sundance 2012.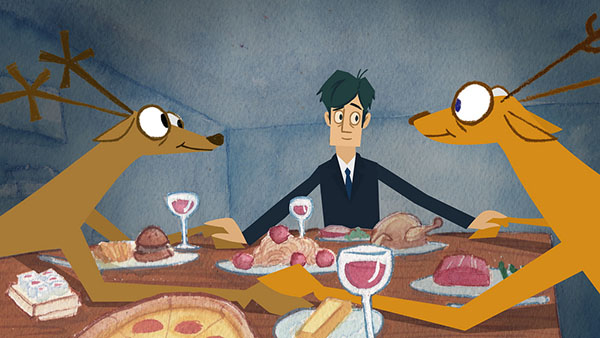 Alex Strader - The Bird
Kent State University graduate Alex Strader's character Adrian Breen endures a talkative stranger and other natural disturbances. 
Allison Schulnik - Mound
Intricate, haunting claymation set to "It's Raining Today" by Scott Walker.
Emma De Swaef & Marc James Roels - Oh Willy...
Fifty-something Willy returns to the nudist community where he spent his youth to visit his sick mother.
Philipp Artus - Snail Trail
A snail invents the wheel and goes through a cultural evolution in this "laser sculpture."
Jake Fried - Sick Leave
Hand-drawn animation with ink and white-out that Cartoon Brew describes as "like discovering the animation of an indigenous tribe in some faraway land."
Recommended for ages 16+.
Organizer
Akron Film+Pixel is a year-round community of creators and fans of film and videogames. www.akronfilm.com