Night of Stars * 22nd Anniversary Gala to Benefit Arts for the Aging

Friday, October 8, 2010 at 6:45 PM (EDT)
Event Details
Artwork above: "White on White", mixed media, by Linda, a senior participant in Arts for the
Aging's program at Annandale Adult Day Care Center. Inspired by the
record-breaking snow storm of February 2010.
Diplomatic Committee
as of August 23, 2010

H.E. Carolina Barco The Ambassador of Colombia
H.E. Pierre Vimont The Ambassador of France
H.E. The Ambassador of Japan and Mrs. Fujisake
H.E. Claudia Fritsche The Ambassador of Liechtenstein
H.E. The Ambassador of Mexico and Mrs. Valencia-Sarukhan
H.E. The Ambassador of Monaco and Mrs. Noghes
H.E. The Ambassador of Morocco and Mrs. Mekouar
H.E. The Ambassador of Romania and Mrs. Vierita
H.E. The Ambassador of Sweden and Mrs. Hafstrom
H.E. The Ambassador of the United Kingdom and Lady Scheinwald
Board of Trustees

Lolo Sarnoff, Founder & Chair

Donald T. Bliss, Esq.


Marschelle Davis

Darrell Rico Doss, Esq.

Susanne E. Eisinger

Joyce S. Hagel-Silverman, Ph.D.

Anthony Hyatt

Nazan Kirdar

Dorree Lynn, Ph.D.

Shahin Mafi

Kunihiro Matsuda

Dorn C. McGrath, Jr.

Charles Silverman

Aleksandra Trpkovska

Victor Van De Moortel

Joy Marzilli Willing, Esq.

T. Ryan Wilson, Esq.

Honorary Trustees

Anne Mauduit Boyd

Anna Ciompi Via

William R. Dunlap

Gigi El-Bayoumi, M.D.

Matthew Hastings

Wallace Holladay

Susan Lloyd-Graham

William McSweeny

Carol Bird Ravenal, Ph.D.

Jeanne Ruesch

Deborah Ratner Salzberg

Susan J. Shumacher

Gala Chairs
Mrs. Warren J. Polk
Dr. Joyce S. Hagel-Silverman
Auction Chairs
Mrs. Anna Maria Ciompi Via
Mrs. Susanne Eisinger
Advertising Chair
Mrs. Monique Summers-Mally
Public Relations Chair
Mrs. Chateau Gardecki
Hospitality Chairs
Mrs. Regina Donnelly
Ms. Vicki C. Doyle
Women's Committee
Dr. Joyce S. Hagel-Silverman, Chair

Ms. Linda Awkard

Mrs. Joanne T. Bauers

Mrs. Lorraine Boothby

Mrs. Patricia Bush

Mrs. Rose Marie Caponio

Mrs. Anna Maria Ciompi Via

Ms. Jaye Crawford

Mrs. Gertrude d'Amecourt

Mrs. Portia Davidson

Mrs. Brenda de Suze

Mrs. Regina Donnelly

Ms. Vicki C. Doyle

Ms. Nancy Dunton

Mrs. Susanne Eisinger

Mrs. Vera Emmerij

Mrs. Cyd Everett


Mrs. Chateau Gardecki

Mrs. Sarah Gorman

Mrs. Susan Lloyd-Graham

Mrs. Julia Hopping

Mrs. Linda Houghton

Mrs. Gamila Karjawally

Mrs. Melissa Keshishian

Mrs. Nazan Kirdar

Mrs. Christine Kursch

Mrs. Eva Lamb

Mrs. Kathryn D. Leckey

Ms. Lilliane Litton

Mrs. Monique Summers-Mally

Mrs. Yolanda Mihok

Mrs. Sylvia Mitchell

Mrs. Kim Nettles

Ms. Monika Petter

Mrs. Cathy Philpott

Mrs. Warren J. Polk

Mrs. MaryBeth Powers

Mrs. Debra Push

Ms. Berenice Anne Reed

Mrs. Gunilla Ramella

Mrs. Carol Ravenal

Mrs. Jana Ritter

Ms. Lorena Sevilla Somoza

Mrs. Margaret Skallerup

Mrs. Pat Skantze

Mrs. Annie Totah

Mrs. Deborah Toll

2010 Lolo Sarnoff Award Recipient
Jerome Barry: World Renowned Singer and Teacher Baritone Jerome Barry's tone, humor, pathos and sense of the dramatic earned him the accolade "a rare phenomenon" from the late master musician Lukas Foss. Performances with the likes of the Baltimore Symphony are "Triumphant!" (The Baltimore Sun). Barry's versatility includes a command of languages. He speaks nine, and sings in twenty-seven. His advanced degrees from Northeastern University and Tufts University are in modern languages and literature, and his education at Boston Conservatory, Boston University School of Fine and Applied Arts, Germany's Goethe Institut, and Italy's Santa Cecilia Conservatory prepared him for studies with luminaries Luigi Ricci, Romeo Arduini and Paolo Silveri, as well as Gérard Souzay and Pierre Bernac in Paris. His international career includes orchestral performances, concerts, recitals, oratorio, and opera. Mr. Barry has performed at Alice Tully Hall, Carnegie Hall, with the Boston Pops, the Baltimore and National Symphonies, Israel National Opera, Israel Philharmonic, Jerusalem Symphony, the Israel Festival and the Helsinki Festival, to name a few. Recording credits include CBS Records, Premier Recordings, Inc., and with national radio and television stations alike. He is the only classical singer to be chosen a Bösendorfer artist, an honor bestowed upon the likes of Mstislav Rostropovich, Frank Sinatra, and Chick Corea. His master classes are received internationally, and he has been faculty at Tel Aviv University, Northeastern University, Tufts University, the University of Maryland, and American University. Mr. Barry is founder and director of Washington D.C.'s esteemed Embassy Series, he is laureate of the McClosky Institute of Voice, a gold medal recipient for outstanding service from the President of Austria, member of the Washington Hall of Fame, and joins ranks as Washingtonian of theYear.
Arts for the Aging is honored to present Jerome Barry with the Third Annual Lolo Sarnoff Award for Outstanding Vision and Creativity. This award recognizes individuals who embody the philosophy that continued engagement, especially in the arts, is key to healthy aging. The spark behind the award is the Swiss-German artist, scientist, entrepreneur, philanthropist and AFTA Founder, Lolo Sarnoff. Since graduating from Germany's Reimann Art School  in 1930's Berlin, Lolo has been a pioneer across continents. Her legacy abounds: she was a driver in the Swiss Red Cross Motor Corps during World War II, co-inventor of the replacement for the iron lung (the Electro-Phrenic Respirator), ground breaking sculptor of fiber-optics and plexi-glass (The Flame, her favorite, has been on permanent exhibition in the Kennedy Center Opera House since its opening in 1971), and sh
e has been a devotee of countless artistic and community endeavors. Among them, Lolo helped establish The Foreign Students Service Council and she has held philanthropic and volunteer positions to landmark institutions such as the Washington Opera, the Washington Performing Arts Society, the National Ballet, The Corcoran Gallery of Art and College of Art and Design. With the grace, wisdom and energy of a modern Olympian, 20 years ago, at the age of 72, Lolo founded Arts for the Aging, realizing her personal dream "Do today as much as possible. Tomorrow may never come."

The critically acclaimed George Peachey will accompany Mr. Barry for the Gala performance. He is familiar to Embassy Series audiences for his vocal and instrumental works with soloists. He has performed at The Kennedy Center Terrace Theater, The Phillips Collection, The Corcoran Gallery of Art, The Walters Art Museum, and The Organization of American States, among others. As a chamber musician, he has been guest artist on the National Symphony Chamber Music Series, and has performed with Sunrise String Quartet, and Stratford Chamber Players, led by former NSO concertmaster William Steck. Mr. Peachey's recordings of German Lieder accompaniments are available on many popular music websites. He teaches piano and gives vocal coaching in his private studio. He received his musical training at The Catholic University of America where he studied with Thomas Mastroianni and Fernando Laires, and at the Hochschule für Musik in Vienna, Austria where he was a pupil of Michael Krist.

~ ~ ~
Because of the vision and creativity of Lolo Sarnoff,
and that of outstanding individuals like Jerome Barry,
our world is a better place for the arts and for humanity.
Advertising Opportunities in Event Program Available
When & Where

Washington Golf and Country Club
3017 North Glebe Road
Arlington, VA 22207


Friday, October 8, 2010 at 6:45 PM (EDT)
Add to my calendar
Organizer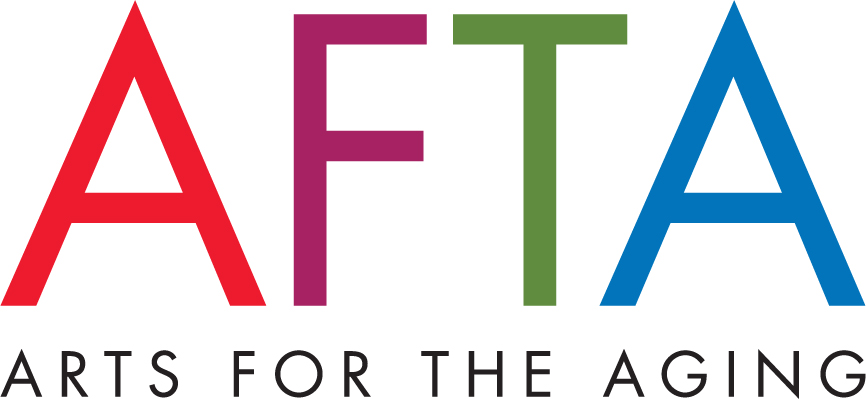 Arts for the Aging is the Washington D.C. area's premier arts service organization offering older adults high-quality arts experiences as intervention strategies for health improvement and life enhancement.