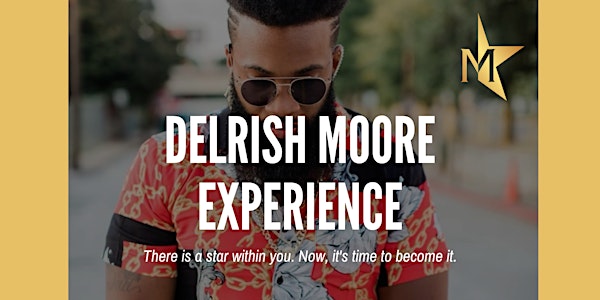 Night of Inspiration, Personal Development, Entrepreneurship & Spoken Word
Welcome to the best event of the year!
When and where
Location
Amsterdam Private 1019 Amsterdam Netherlands
About this event
*Filming For The TV Documentary Rise To Stardom starring Delrish Moore will be happening for this Event!
Welcome To The Best and Most Inspirational Night of The Year!
Do you have that feeling that you know you're destined for greatness in your personal life and career? Do you want to learn how to get through personal challenges and achieve even more success for yourself or your family? Do you want to learn how to grow and share your personal brand with the world? If this sounds like you then you need to be in the building for this amazing event!
Come learn the ways to unleash the star that is within you in a fun and entertaining environment! You will gain or learn the following:
⁃ How to get through personal challenges in life and career.
⁃ How to grow and share your personal brand with the world.
⁃ How to unleash the star that is within you!
⁃ So much more…
This event takes inspiration, motivation, personal development and education to a new level! Gain the tools you need to conquer life in a poetic & entertaining way. This evening will consist of spoken word, education, and inspiration throughout.
Performer & Speaker
- Delrish Moore Delrish Moore is the Poet-Musician, CEO of Moore Sports & Entertainment Brand Management Agency, Entertainer, Business & Motivational speaker, TV Personality and will be starring in an upcoming documentary on a major tv network. Delrish was preparing to go on his first major event tour in 2019, but was a passenger in a car accident. Unfortunately, he suffered a major injury to his spine which caused the tour to be cancelled. Despite an unlikely outlook, Delrish was able to persevere, regain his ability to walk/run and make a 100% recovery! Now, he has officially started his tour and he's coming to Amsterdam!
Join us on Tuesday, August 16th at 19:00!
This event will be held at a private location and will be emailed to all attendees closer to the event date.
Don't miss this unforgettable experience! Event will sell out so get your tickets now! We are excited to see you there!