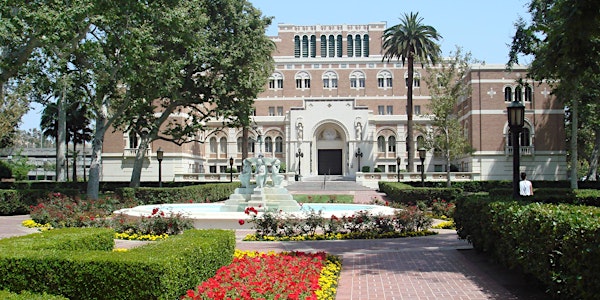 Night of Ideas 2023 | Los Angeles
Night of Ideas returns to Los Angeles to offer debates and performances at USC, Thursday, March 2, 2023.
Date and time
Thursday, March 2 · 5 - 9pm PST
Location
3550 Trousdale Pkwy 3550 Trousdale Parkway Los Angeles, CA 90089
About this event
Centered on the theme Toward a more sustainable future? - our Night of Ideas 2023 will tackle the theme of "sustainability" from the economic, social & ecological point of view, but also from a more intimate angle by questioning the viability of our behaviors & lifestyles.
We will examine society's relationship to climate crises and listen to both individual solutions and public policies given to the challenges we face (end of abundance, ecological disasters, housing problems, etc.).
Having reviewed the issues, we will refocus the debate on our own representation of ourselves, as individuals and bodies, in order to better rethink the collective.
All these notions will be revisited through artistic performances: dancing and drawing will animate and give rhythm to the debates.
All participants : Emmanuelle Rienda (Vegan Fashion Week founder and CEO), Meghan Sahli-Wells (former Mayor of Culver City), Asher Simon (City Planning Development Associate), Alex Mitchell (Senior Vice President of Los Angeles CleanTech Incubator), Marti Malloy (bronze Medal at the London Olympics games in Judo), Thibaud Coudriou (Senior Director of Strategy & Revenue Management at 24 Hour Fitness).
Moderators : Patt Morrison (LA times journalist), Yann Perreau (Independent journalist and art critic).
Performances : Yacnoy Abreu Dutour, Sasha Suslina and Jackson Xia (Contemporary Dancers).
Workshop : Ramon Hurtado (painter and teacher of anatomical drawing).
Night of Ideas is free and open to the public.
This event is presented by Villa Albertine and University of Southern California (USC), in partnership with FACE Foundation. US More information at nightofideas.org.