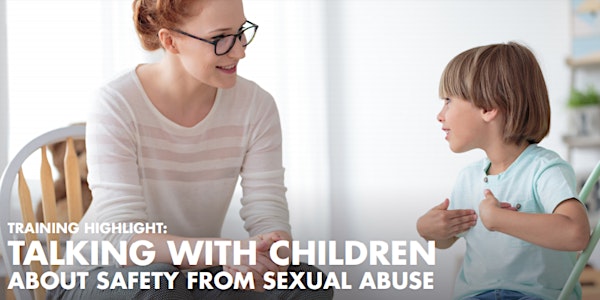 Night of Empowerment for Protecting Our Children
By Co-Hosted: Coalition to End Child Sexual Abuse (CECSA) & Child Advocacy Center of Warren County
When and where
Date and time
Thursday, September 12, 2019 · 6:30 - 8:30pm EDT
Location
Atrium Medical Center 1 Medical Center Drive 5th Floor - Auditorium 1 Middletown, OH 45005
Description
Child sexual abuse is a threat to our children and recent events in our area have highlighted the need to ensure that we do everything we can to educate ourselves on how to protect our children. The good news is there are evidence-based ways to improve your ability to speak with your children about abuse and how to prevent it. There is education available for you to recognize the potential signs of abuse and how to react to them. There are practical steps you can take to implement and influence policies at the institutions and organizations your children are a part of that will help keep them safe.
Most importantly there are dedicated professionals and resources in our community that are available to you to make the prevention of child sexual abuse become a reality for all our children. Please join us for an evening of education and advice from experts within our community that care passionately about the health of our children.
The night will begin with a facilitator led training provided by Darkness to Light (www.d2l.org) titled "Talking with Children about Safety from Sexual Abuse". Then a panel of experts from the area will share what their organizations provide for the community, give you advice on how to best to keep your children safe and what steps you should take if there is a suspicion that abuse has taken place.
There will be resources available to find more information on this topic and where you can turn for help if it is needed. We hope to see you there for what is sure to be an impactful evening and potentially a life altering experience for you and your family.
About the organizer
CECSA is a group of concerned individuals and likeminded organizations within our community.
Our mission is to make Greater Cincinnati the safest place to raise a child and prevent child sexual abuse before it happens. By educating the public and engaging all aspects of society we are making the conversation around preventing and responding to abuse part our communities collective responsibility to protect children. Our diverse backgrounds, education and professional associations equip us to make a cultural shift in our region and help connect those in need to the resources they require.