Event Information
Location
Carver-Hawkeye Arena
1 Elliot Drive
Iowa City, IA 52242
Description
The IAwrestle Team is proud to announce that this October we will be hosting a premier wrestling event titled "The Night of Conflict 2", and will pit some of the best talent that the state of Iowa has to offer in a head-to-head battle for supremacy of each weight class.
#1 Ronna Heaton (South Dakota) vs Alanah Vetterick (Norwalk, Iowa)
#13 Connor Brown (Oak Grove, Missouri) vs. Aden Reeves (Albia, Iowa)
#3 Dylan D'Emilio (Genoa, Ohio) vs Drew Bennett (Fort Dodge, Iowa)
Carter Cox (Atlantaic, Iowa) vs Noah Fye (New Hampton, Iowa)
#6 Kyran Hagan (, Missouri) vs #5 Anthony Madrigal (OPRF, Illinois)
Michael Millage (New Hampton, Iowa) vs #3 Jason Renteria (OPRF, Illinois)
#15 Niko Chavez (Willard, Missouri) vs Triston Lara (Fort Dodge, Iowa)
#10 JJ Figueroa (Bakersfield, California) vs Zach Barnes (Southeast Polk, Iowa)
#2 Kaden Gfeller (Heritage Hall, Oklahoma) vs #4 Jaime Hernandez (OPRF, Illinois)
#15 Joel Shapiro (Valley, Iowa) vs #18 Danny Braunagel (Belleville, Illinois)
#17 Max Lyon (Western Dubuque, Iowa) vs #15 AJ Pedro (Exeter, Massachusetts)
#3 Jared Campbell (St. Edwards, Ohio) vs #4 Cohlton Schultz (Ponderosa, Colorado)
Aaron Costello (Western Dubuque, Iowa) vs #13 Sammy Evans (Alcoa, Tennessee)

The event is scheduled for October 14, 2016 in Carver-Hawkeye Arena and it will take place the day before the preseason tournament, the Conflict at Carver.

Following weigh ins for the Conflict at Carver, wrestlers who have registered for the tournament will receive automatic admission into the Night of Conflict, free of charge. Tickets for the Night of Conflict will also be available for purchase at the door.

Wrestlers competing in the event will be split into two squads, and each team will be coached by a Hawkeye Wrestling Club member.

Event Time:

Doors open at 6 p.m. and Night of Conflict will start at 7 p.m.

Parking Info:

Parking lot oustide of Carver (Lot 46) does not open up to the public until 4:30 p.m.

Ticket Info: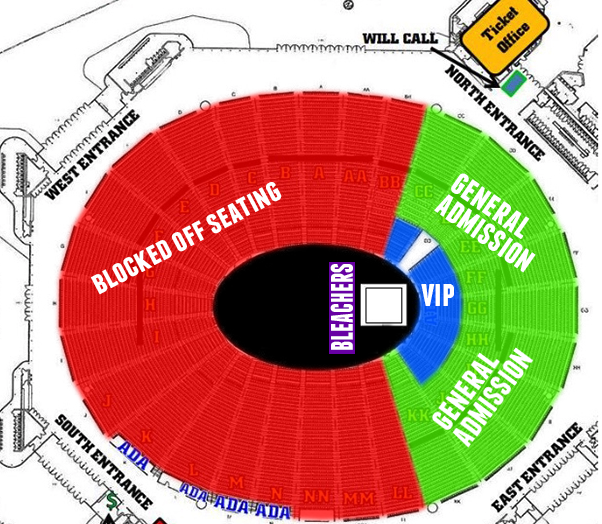 General admission ($10)
Bleacher seating ($15)
VIP ($20)

Your tickets will be scanned for entry at the NORTH entrance and no reentry will be allowed. Each individual will need to print their ticket or download the image on your mobile device.
*You can purchase as many as you like but make sure you print/save each ticket for entry*

*Wrestling lineup is subject to change*
Date and time
Location
Carver-Hawkeye Arena
1 Elliot Drive
Iowa City, IA 52242