About this Event
Quote Wikipedia: Chaos engineering is the discipline of experimenting on a software system in production in order to build confidence in the system's capability to withstand turbulent and unexpected conditions.
AKA let's break things on purpose and learn how well your system works when things go wrong.
Stop by the Holberton School campus for this practical seminar by Tammy Butow, principal SRE at Gremlin, Inc., where early-career developers can learn about chaos engineering and practically give the process a try themselves. We will open with a 30 minute talk, progress into a live 1-hour tutorial (Mac-based. You may provide your own Mac laptop or utilize one of our lab systems), then follow up with a Q&A session.
Perquisites:
A free Gremlin account (sign up here)
If bringing your own system, Docker for Mac
The talk and practical session will be targeted at current software engineering students and early career developers that have limited or no Chaos Engineering experience. As SREs are amongst the happiest and most well paid in the industry, we want to get more people excited in this career path.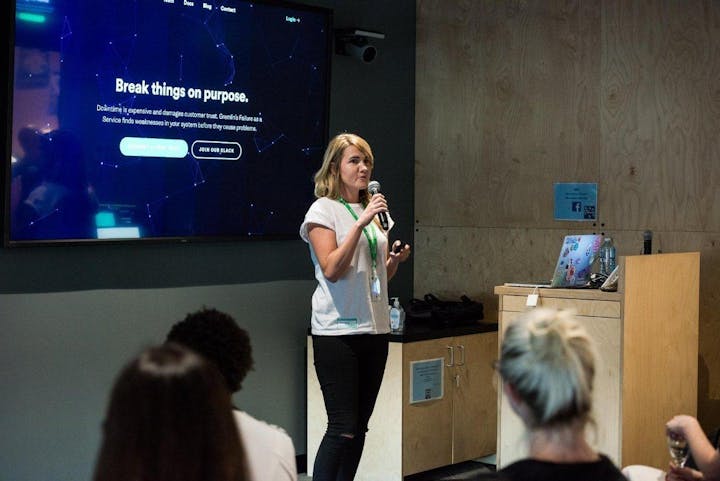 Tammy Butow is a principal SRE at Gremlin, where she works on chaos engineering—the facilitation of controlled experiments to identify systemic weaknesses. Gremlin helps engineers build resilient systems using their control plane and API. Previously, Tammy led SRE teams at Dropbox responsible for the databases and storage systems used by over 500 million customers and was an IMOC (incident manager on call), where she was responsible for managing and resolving high-severity incidents across the company. She has also worked in infrastructure engineering, security engineering, and product engineering. Tammy is the cofounder of Girl Geek Academy, a global movement to teach one million women technical skills by 2025. Tammy is an Australian and enjoys riding bikes, skateboarding, snowboarding, and surfing. She also loves mosh pits, crowd surfing, metal, and hardcore punk.
You can follow her on Twitter here: @tammybutow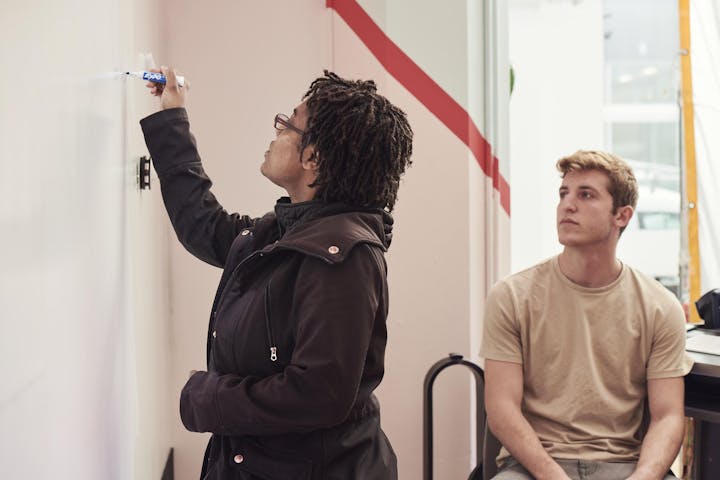 This event is being hosted at the San Francisco campus of Holberton School.
Holberton School was founded in San Francisco by Sylvain Kalache and Julien Barbier to solve a problem they observed all over the tech world. They had noticed aspiring software engineers would devote years to studying, sometimes accumulating over a hundred thousand dollars of student debt, and would still not have the skills necessary to find a job in software engineering. Sylvain and Julien decided to build a new school; one that taught students to think and learn like the best programmers, one that helped students develop soft skills to get them noticed in interviews and throughout their careers, and one with a curriculum developed to give students practical experience through a Full-Stack engineering program.
Since Holberton School opened its doors in 2016, the world's most innovative companies have noticed. Graduates have found high-satisfaction jobs at LinkedIn, Google, Tesla, Docker, Apple, Dropbox, Facebook, Pinterest, Genentech, Cisco, IBM, and more.