Description
Night Market Underground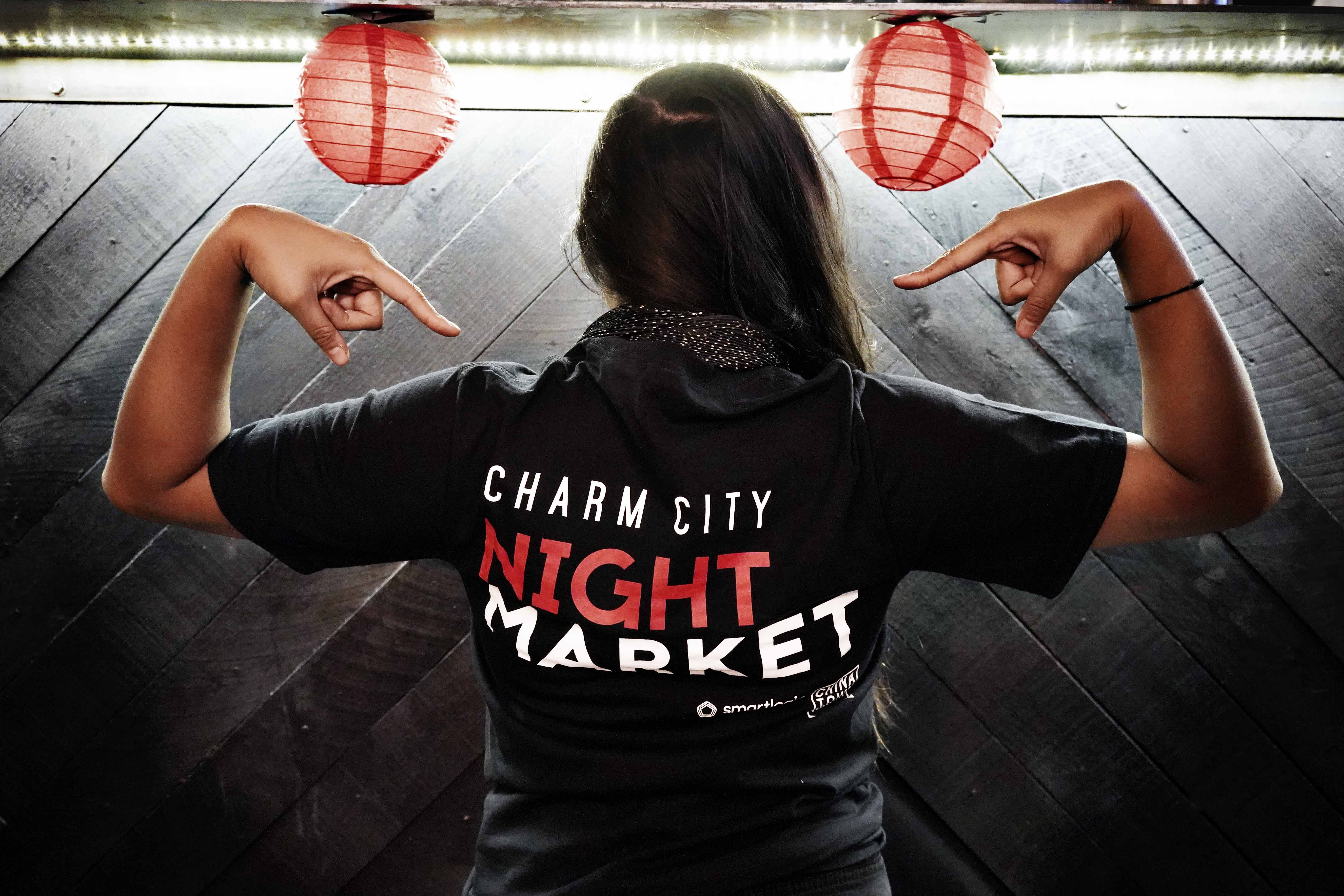 We're back! Charm City Night Market is participating in Asia North: A Celebration of Art, Culture & Community, a three-day long celebration of Asian and Asian-Americans in and around the Charles North neighborhood containing Baltimore's Koreatown.
As part of this event, Charm City Night Market will host Night Market Underground on Saturday March 30th from 7PM-12AM. Join us and Daikaya, Lei Musubi, Otabe by Masako, and Old Boy for food and drinks in Baltimore's famous Graffiti Alley as we celebrate the past, the present, and the contributions of Asians and Asian-Americans.
Feeling the Lucky Cat?
We will be also giving away TEN Charm City Night Market t-shirts. To enter this giveaway, simply register for free (click on the button below and select the Lucky Cat Ticket Option), for the event and we will randomly pick TEN lucky registrants and email you on the day of the event to let you know if you've won! The only catch is that you will have to pick up your t-shirt at the event. That's not really a catch because we know we'll see you there. THE T-SHIRT GIVEAWAY CONTEST IS NOW ENDED BUT IT'S STILL NOT TOO LATE TO DONATE!

Charm City Night Market is also a non-profit and depend on the support and kindness of the community. We have also set up some donation levels if you are feeling both lucky and generous, we ask you to please donate what you can towards this and future events. The 2nd Charm City Night Market is just around the corner and we could use your help to make it even more special than last year. Also, depending on your donation amount, you may not need to get lucky to get a t-shirt....
Click on the TICKETS button on the top right side of your screen to register for the giveaway and/or donate to the Charm City Night Market.
Thank you!
The Chinatown Collective

Daikaya - Ramen - Izakaya will be represented by Monica Lee & Nalee Grace Kim who will be your bar overlords for the night and slinging all things sake, soju and maybe a few surprises
Motor House has been kind enough to give us access to the bar and the venue
Otabe by Masako is a new Japanese comfort food pop up vendor brought to you by Masako Morishita formerly of Momo Yakitori
Lei Musubi will be bringing you some vintage rice balls filled with umami goodness.
Old Boy comes from the good folks at Dooby's x the same minds that brought you Haenyo and will be serving some Korean comfort food