About this event
PROOF OF COVID-19 VACCINATION OR NEGATIVE TEST REQUIRED FOR ENTRY
Doug Fir is currently requiring COVID-19 vaccination proof, or proof of a negative Covid-19 test result, taken within 48 hours prior to entry.
For full, up to date information, please visit dougfirlounge.com/covid
THIS EVENT IS 21+
NIGHT HERON
Try this: A musician (Cam Spies) writes a record about his young child and the unraveling of his relationship. He begins recording in February at Trash Treasury in Portland. Then a plague descends and the struggling couple is thrust into a greater isolation, trapped together. In a twist, because his band is now unavailable to record, he brings the record's muse into the studio to sing (Sara Bedau); a person who, like Astrud Gilberto, had not sung on a record before and whose vocals lend an unadorned texture—a reality to a sound that otherwise risks being too clean or synthetic. In this case, the story increases our pain in listening, and pain is always the pleasure of sad songs.
When I say whispery, I mean whispery. Some of these songs achieve an eccentric, ASMR-level of shush. Of this pervasive hush, Spies remembers, "No matter how soft I sang, it always seemed heavy handed, until I was basically whispering."
It strikes me as a novel intervention, in an era that seems always to be screaming. (To quote the track "Without a Sound," I'm trying / To listen / But it sounds like white noise to me.) Rather than raise your voice to join the collective fever pitch, try speaking softly instead, invite the listener to lean closer.
Most art strives to be at once particular and universal, and Night Heron achieves the ideal in these sad duets. The global crisis—our common claustrophobic constraint—has proved generative. The question the universal poses to the particular: will this constraint save us or seal our doom? Neither, the music seems to answer. We are not doomed or saved—we are transformed.
Needful facts: Night Heron is the creation of Cameron Spies, former frontman for Radiation City. After Radiation City broke up Cameron enlisted some of his favorite musicians. The players on this record hail from other projects (currently or formerly) such as: Y La Bamba, Reptaliens, Nicole McCabe, and Aan.
Cam and Sara's daughter Alma was born November 30, 2018. The first song for this record was written shortly thereafter and the band began recording in February at Trash Treasury in Portland. Sara recorded her vocal parts in April, and it was mixed in Oakland in June by Rob Shelton (Luke Temple, John Vanderslice) and mastered by Kelly Hibbert (J Dilla, Rhye, Little Dragon)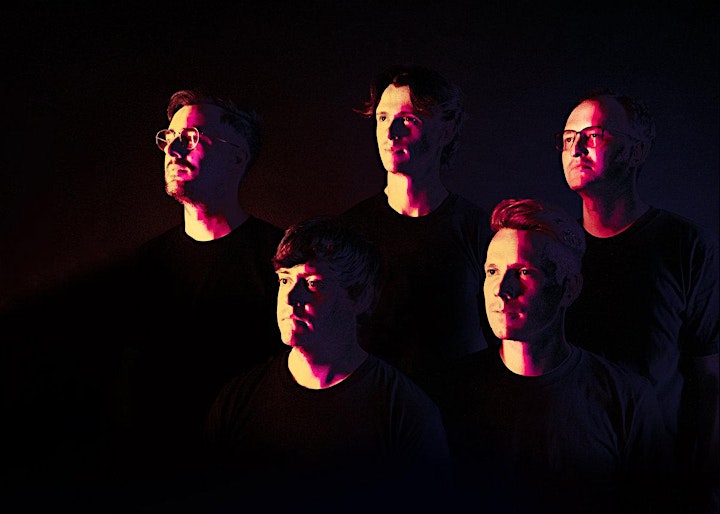 A psychedelic rock band with dreamy moods and pop sensibilities hailing from Portland OR.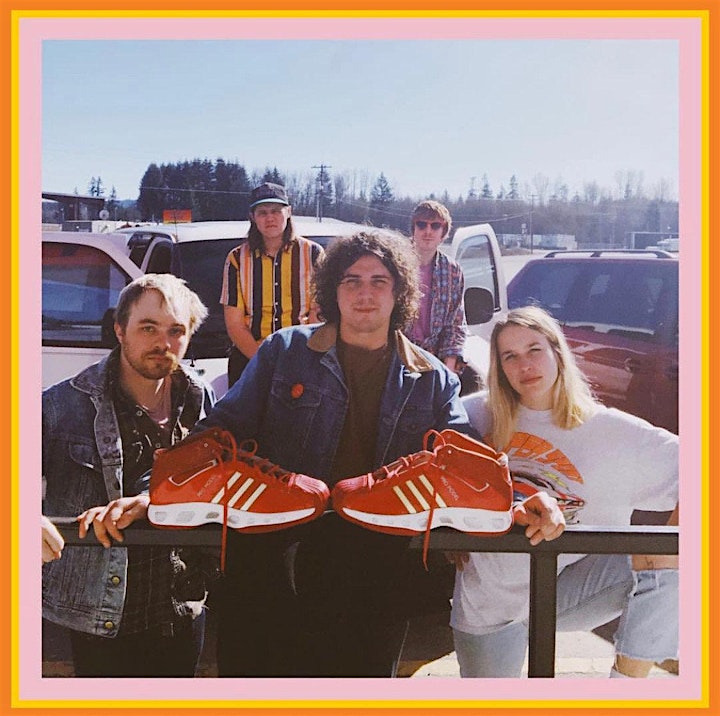 Hailing from Portland, Oregon, Raincult was originally conceived as a recording project in 2018 by Dustin Simensen and Danny Deebles. After the initial recordings Jeff City (drums), Karl Beheim (keys, guitar, saxophone), and Brooke Metropulos (bass) were recruited to form the current 5-piece outfit. Their sound draws inspiration from post-punk, psychedelia, noise, and country music.