About this Event
Join us for a night of fast-paced fun at our "Night at the Races" fundraising event to benefit PA Freestyle Ski Association. Here's how it works:
Adults (ages 15+) purchase a $25 admission ticket to the racing event, which includes food and 2 complimentary drinks (wine, beer or soft drink). Hard liquor and additional drinks will be available at our cash bar.
Children (14 and under) purchase a $15 admission ticket to the racing event, which includes food and 2 complimentary soft drinks.
Ten races will be held with 10 horses in each race. You'll bet in $2 increments for the winning horse – just like in an actual race. Your winnings are based on payout odds which are determined immediately after each race by the betting amounts and number of winning ticket holders.
There is NO LIMIT on the number of bets which can be placed. All horse races are win betting only (no place, no show).
All horses leave the gate with equal opportunity to win the race. There are NO odds calculated prior to the race.
You can also buy/sponsor up to 90 racehorses for the first 9 races for $20 per horse. This gives you personalized naming rights of your horse, which adds to the excitement. If your horse wins the race, you automatically win $40.
Full color videos of the faux races will be projected onto a big screen in our social hall.
Races will be called "live" by a professional on-site race-caller.
The races are exciting and will be accompanied by encouraging cheers and "bragging rights" by the winning horse's owner.
At the conclusion, we'll auction off the 10 horses for the last race. The winning horse will take ½ the pot!!
The evening will also feature both a Chinese Auction and 50/50.
We hope to see you all at Night at the Races on January 19th. Bring along your friends and family members, place your bets, root for your horse, and cash in!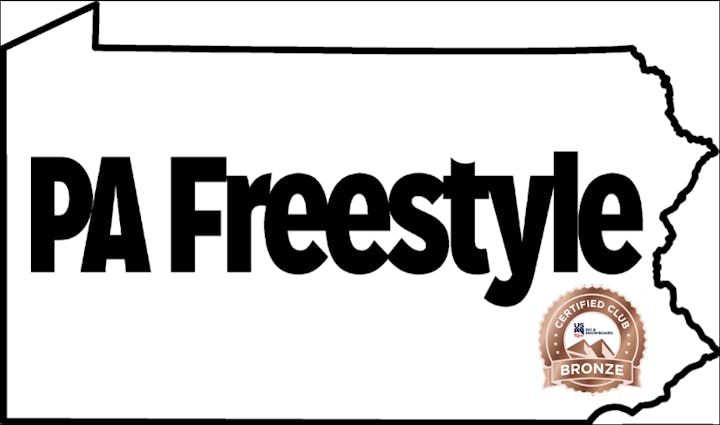 Pennsylvania Freestyle Ski Association (PFSA), also known as PA Freestyle, is a non-profit youth sports organization (501c Public Charity) dedicated to the coaching and training of freestyle & freeride athletes. Our vision is to provide the best possible training environments and atmosphere where athletes can strive to achieve their goals, from elite competitors to recreational enthusiasts. Regardless of the individual's goals PA Freestyle is devoted to the improvement of each individual athlete, to foster personal and team pride, to strengthen each athlete's moral character and to build lasting friendships and the love of outdoor activities.