Uncover the mysteries of landscape and night-skies photography in America's national parks with National Park Trips and Tamron.
About this event
Join Tamron Professional photographers Ken Hubbard and André Costantini, as you dive deep into national park photography from day-time landscapes to capturing breathtaking Milky Way images. You'll learn all you need to know featuring the technical and creative approach to image-making in three live online sessions held on Thursdays this spring. Ken and Andre will teach using examples of their own photography taken in our country's most breathtaking national parks.
In addition to in the field techniques, you'll also learn how to process your photos in Adobe Lightroom to achieve stunning results. This three-session series is hosted by National Park Trips in partnership with Tamron.
Tickets
This three-part series is designed for photographers of all levels who are new to landscape and night-skies photography. Each session will run an hour and a half with opportunities to ask questions. Purchase tickets to one or two of the events, or bundle all three for a discount.
TO PURCHASE ALL THREE CLASSES AT A DISCOUNT: Select any of the three dates and then add "Three Class Bundle" to cart. This will give you access to all three classes. You only need to add this ticket on one date.
Access
These virtual classes will be held on GoTo Webinar. You will receive a unique login link for each session you've purchased via email within several days of registration, as well as a reminder email leading up to the event with your unique login.
Sessions will be recorded and available to ticket holders for 30 days after each event. You will receive an email after each session you've purchased with instructions on accessing the recording.
National Park Trips and Tamron are not responsible for technical issues on the user's end.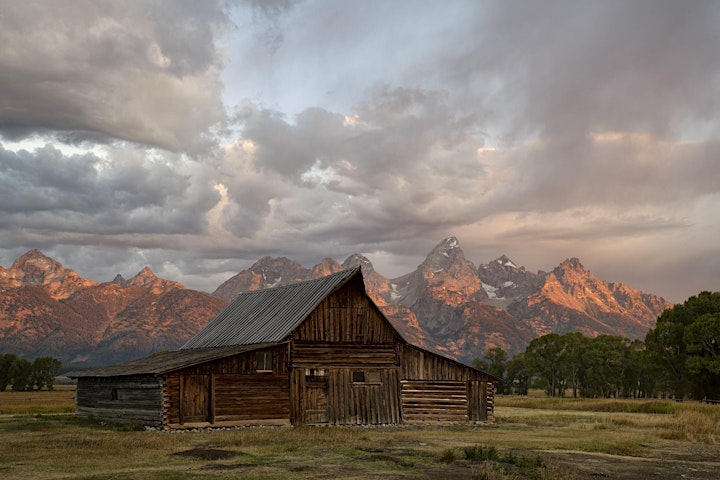 The Beauty of Landscape and Nature Photography with Ken Hubbard
Thursday, March 25, 2021 - 5 - 6:30 p.m. MST
In the first session, Ken Hubbard will help you fine-tune your nature and landscape photography skills, so you don't miss out on taking the best possible images on your next national park adventure.
Session 1 will cover:
- Creating the right exposure
- Approaching your subject
- Composing new angles and perspectives
- Looking at light, color and time of day to create dramatic images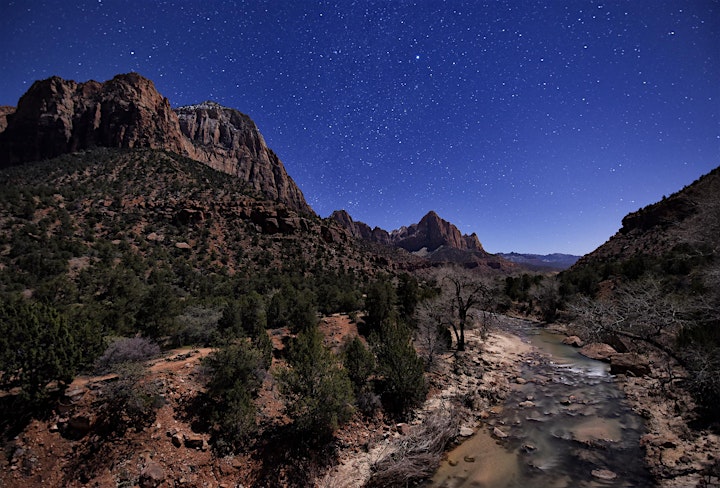 Capturing Images from Dusk 'til Dawn with André Costantini and Ken Hubbard
Thursday, April 22, 2021 - 5 - 6:30 p.m. MST
Join André and Ken as they take you on a visual journey from sunset through the darkness of night and then on to the first light of morning in our national parks. André & Ken will explain all their techniques for capturing stunning images during this mysterious time of day.
Session 2 will cover:
- Understanding aperture, shutter speed & ISO
- Knowing your lenses
- Bringing the right equipment
- The difference between sunset, blue sky and black sky and sunrise
- Composition
- Focusing at night
- Capturing the stars and Milky Way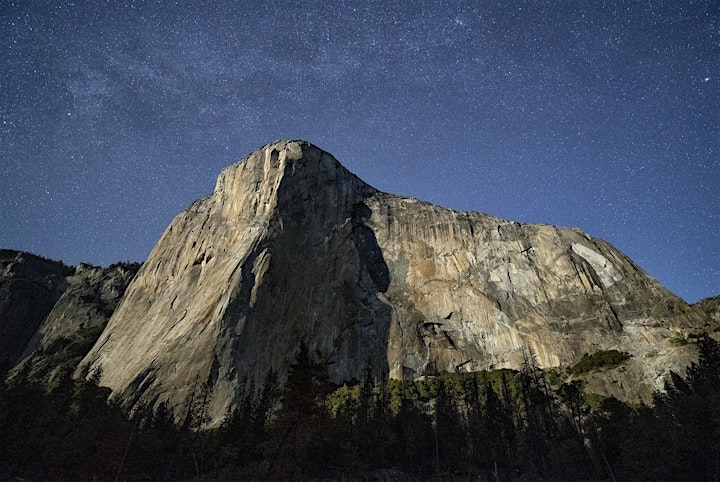 Editing Your National Park Photography in Adobe Lightroom with André Costantini
Thursday, May 27, 2021 - 5 - 6:30 p.m. MST
Getting your image perfect in the field is often just the first step into creating a great photograph. In this session André will go over processing your images in Adobe Lightroom Classic. There will be a specific focus on developing your sunrise, sunset and especially night photographs, which can often require more processing than daytime images. André will cover the basics of processing an image (a.k.a. what all of those sliders do) and then venture into some more advanced techniques to make your images stand out. Though he will be using Lightroom as the processing software, many of the techniques will apply to processing in other programs.
Session 3 will cover:
- Explanation of how Lightroom works
- Rundown of major features of the develop module
- Tips for making your night photography images stand out
- Establishing a vision for your imagery
- Exporting advice
Please email mruland@nationalparktrips.com with any questions.
Date and time
Location
Refund policy
Organizer of Night and Landscape Photography in America's National Parks
At National Park Trips, we feel there are few natural places as inspiring as our country's national parks. As experts in national park travel, we started our company to make it easier for people to plan their dream vacations to national parks. We spend every day, uncovering the hidden gems of the national parks and the roads to them, so you can spend less time researching and more time having fun.