Description
"I leave it to my audience: If I had two faces, would I be wearing this one?"
- Abraham Lincoln during the 1858 Lincoln-Douglas debates after being accused of "two-faced" politics by Stephen Douglas
---
Back by popular demand, and drawing inspiration from Abraham Lincoln's legendary humor and self-deprecation, President Lincoln's Cottage and The DC Improv are again partnering to present Two Faces Comedy, the first comedy series to transform Lincoln's living room into a comedy den.
TICKETS
$5 per person

CASH BAR
Beer and wine will be available for $5 a drink at each show.
More about the comedians: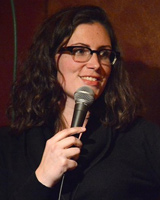 Katherine Jessup hopes you like her comedy, but it's cool if you don't. (You probably will though.) Commanding stages with the winsome charm of your slightly too honest best friend, her comedy's been described as sublime, profoundly relatable, and also available for birthday parties. She performs around the country and hosts a dope podcast (Advice! with Dave & Kat).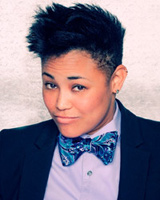 Originally from Richmond, Va., Chelsea Shorte discovered comedy as a way to stave off the boredom of being a beautiful twenty-something. Since first taking the stage as a stand-up and improviser, she has flourished and has further applied her creative drive to storytelling, podcasting, sketch writing, acting, and drag performance. Her stand up material ranges from riffs on the low bar for allyship to dating or even pythons in the Everglades. Check her out as a co-host of the Tagg Nation podcast, taggnation.com. Listen to some of her stories and stand up at https://soundcloud.com/chikachels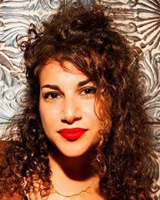 Naomi Karavani is a comedian and currently an on-camera correspondent and writer for the weekly comedy news show "Redacted Tonight" in Washington, D.C. She featured in a number of comedy festivals such as the Women in Comedy, Cape Fear Comedy Fest, the Underground Comedy Fest, the 202 Comedy Festival, What a Joke Fest, Laugh Your Asheville Off, Rogue Island Comedy Festival, Limestone, and the District of Comedy Festival. Before joining the Redacted team she worked as a high school history teacher in Brooklyn, New York for over five years.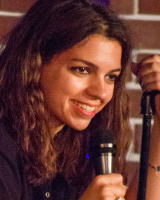 Denise Taylor knew she wanted to be a comedian ever since her fourth-grade teacher called her a "ringleader" for distracting the class with jokes. At the age of 25, Denise's sharp joke-writing and commanding stage presence have led her to open for several national touring headliners, including Judah Friedlander, Chris Gethard, Kamau Bell, and Tom Rhodes. Denise also appears frequently on two of DC's most popular comedy shows: Fale University and The Time Machine Roast. Denise just graduated from law school, where teachers were still frustrated with her. She loves two things: satire and attention.
This comedy series is recommended for adult audiences.
DISCLAIMER: the views and opinions expressed by the performers do not necessarily reflect those of President Lincoln's Cottage
Sorry, no refunds.
All events are considered public events for the purpose of photography and video.