Description
"I leave it to my audience: If I had two faces, would I be wearing this one?"
- Abraham Lincoln during the 1858 Lincoln-Douglas debates after being accused of "two-faced" politics by Stephen Douglas
---
Back by popular demand, and drawing inspiration from Abraham Lincoln's legendary humor and self-deprecation, President Lincoln's Cottage and The DC Improv are again partnering to present Two Faces Comedy, the first comedy series to transform Lincoln's living room into a comedy den.
The theme for the October night is mental health, based on Lincoln's own dealings with depression. Each of our performers will incorporate that theme into their sets, however they choose. Save the date for our third and final night, November 14.
TICKETS
$5 per person

CASH BAR
Beer and wine will be available for $5 a drink at each show.
More about the comedians: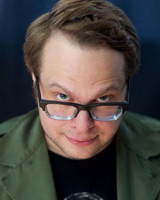 John F. O'Donnell (JFOD) is currently a 'Political Correspondent' on the comedy news television show 'Redacted Tonight w/ Lee Camp' on RT America. According to the Comedy Central Insider, "John F. O'Donnell is one of the more explosive comics in New York City. On stage, he's like a tightly capped liter of soda filled with lit fireworks." John has been featured in The New York Times, The LA Times and The Huffington Post, as well as being one of Comedy Central's Fresh Faces of Comedy.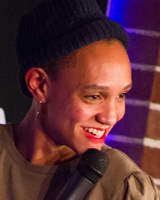 Brittany Carney is a stand-up comedian based in Washington, DC. She is a producer of the comedic lecture series Fale University, and a repeat guest comic on the variety satire Church Night DC. Other highlight experiences include 202 Comedy Festival, Nerdist's Competitive Erotic Fan Fiction Live, and Don't Block the Box.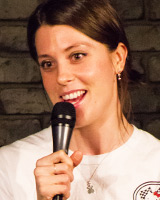 Pearl Rose is a Washington, DC-based comedian. Originally from Minnesota, Pearl is a regular host at DC comedy clubs, opening for national headliners such as Joe List, Carmen Lynch, and Jon Dore. Pearl has also performed at several comedy festivals.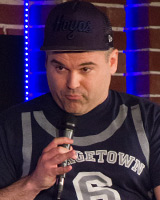 Petey Steele has been performing comedy in Washington, D.C. for the past 5 years. His material is based on his poor life choices in the realms of failed relationships, addiction, altruism, and attention to global affairs. His brash, honest comedic take on matters and his unflinching ability to self-deprecate have made him relatable to more audience members than he would like to know, and has made him a minted local and allowed him to open for Robert Kelly, Bobby Lee, Godfrey, and other internationally touring comics.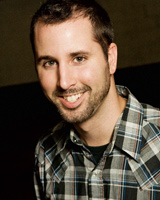 Matt Bergman has been seen on AXS TV "Gotham Comedy Live" and his debut cd "A Little Bit Balder Now" reached the top 15 on iTunes.
This comedy series is recommended for adult audiences.
DISCLAIMER: the views and opinions expressed by the performers do not necessarily reflect those of President Lincoln's Cottage
Sorry, no refunds.
All events are considered public events for the purpose of photography and video.