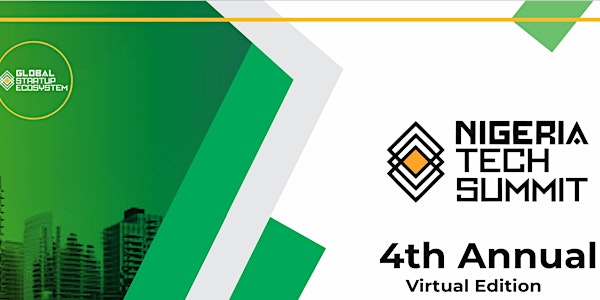 Nigeria Tech Summit
Nigeria Tech Summit - 4th Annual Event
When and where
Location
Location TBA Virtual Location TBA Lagos, 0000 Nigeria
About this event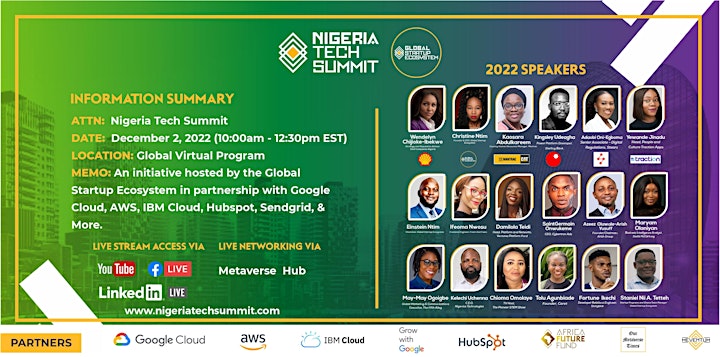 4th Annual Nigeria Tech Summit
The Nigeria Tech Summit is the world's most exclusive event featuring tech investors, entrepreneurs and influencers creating or leveraging platforms to advance the future of Nigerians. The summit aims to offer on-site workshop training, Networking round tables, Live Q/A sessions with speakers and sponsors and It also serves to teach fundamentals of ecosystem building within the region.
This free live summit event will welcome delegates from across Nigeria and around the world to discuss the future of employment, entrepreneurship, and education in Nigeria as the country faces its highest level of youth unemployment and civic unrest. Insights and initiatives leveraging tech and innovative inclusive ways to accelerate the future of Nigeria will be discussed.
The 4th Annual Program will be held virtually on December 2, 2022
RSVP is free to all who attend.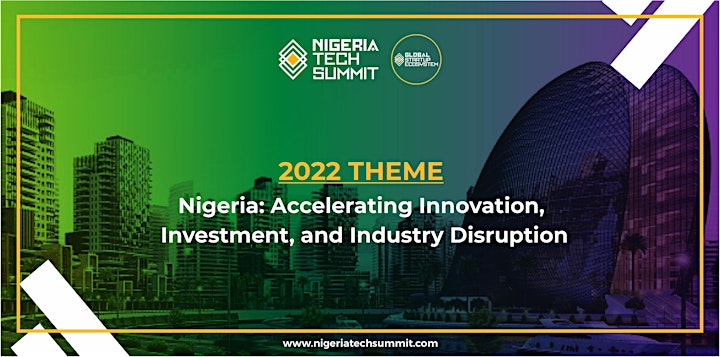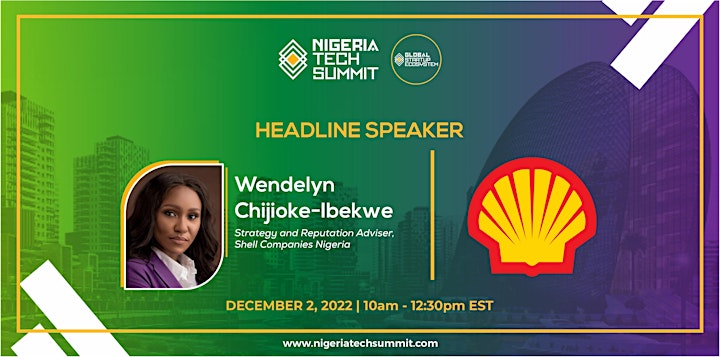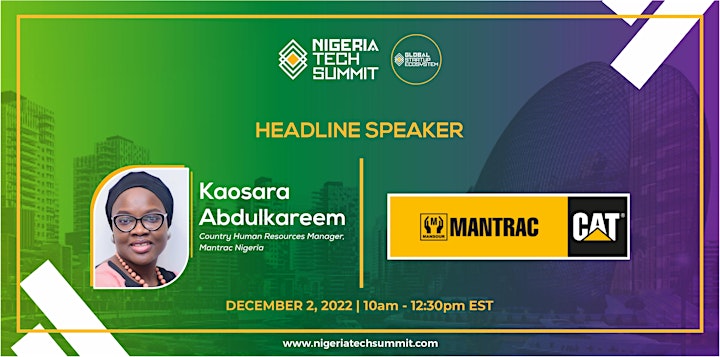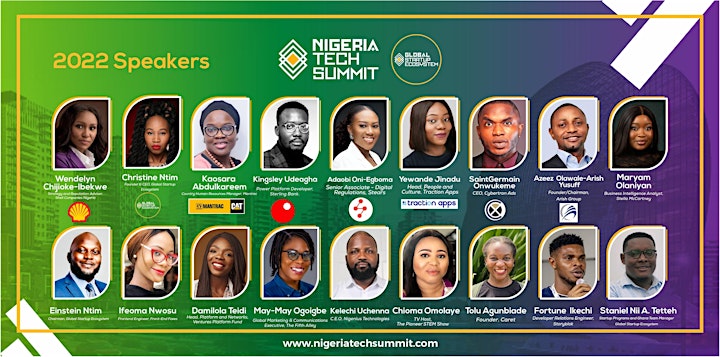 Confirmed Speakers
Christine Ntim: CEO, Global Startup Ecosystem
Wendelyn Chijioke-Ibekwe: Strategy and Reputation Adviser, Shell Companies Nigeria
Kaosara Abdulkareem: Country Human Resources Manager, Mantrac
Kingsley Udeagha: Power Platform Developer, Sterling Bank
Maryam Olaniyan: Business Intelligence Analyst, Stella McCartney
Einstain Ntim: Chairman, Global Startup Ecosystem
Azeez Olawale-Arish Yusuff: Founder/Chairman, Arish Group
Adaobi Oni-Egboma: Senior Associate, Digital Regulations, Stear
Tolu Agunbiade: Founder, Caret
Yewande Jinadu: Head , People and Culture Traction Apps
SaintGermain Onwukeme: CEO, Cybertron Ads
Damilola Teidi: Head, Platform and Networks, Ventures Platform Fund
Chioma Omolaye: TV Host, The Pioneer STEM Show
Staniel Tetteh: Startup programs and project manager, Global Startup Ecosystem
Fortune Ikechi: Developer Relations Engineer, Storyblok
Ifeoma Nwosu: Developer Community Manager, Front-End Foxes
May-May Ogoigbe: Global Marketing & Communications Executive
Staniel Tetteh: Startup Programs & Project Manager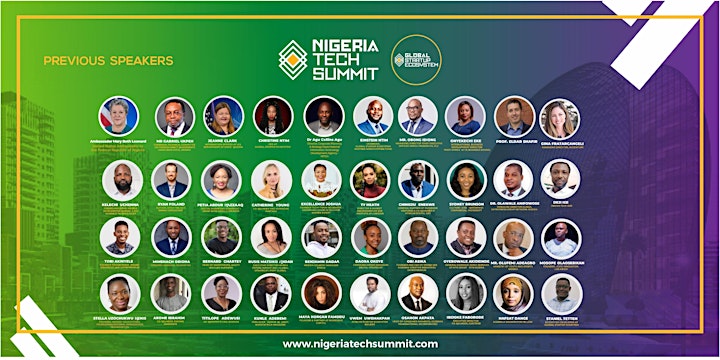 Previous Speakers
Ambassador Mary Beth Leonard United States Ambassador to the Federal Republic of Nigeria
Akwasi Awua Ababio Director, Diaspora Affairs at Office of the President of Ghana
Mr. Olufemi Adeagbo: Special advisor- Ministry of youth and sport
Dr Agu Collins Agu: Director, Corporate Planning & Strategy Dept; National Information Technology Development Agency - NITDA
Christine Ntim- CEO at Global Startup Ecosystem
Mohand Nour Co Founder at F6S
Ty Heath- B2B Marketing Lead at Linkedin
Mr. Obong Idiong: Chief Executive Officer Africa Prudential Plc
Chinedu Enekwe: Co-Founder at Stealth Early Stage Growth Venture Fund
Jeanne Clark Information Officer at U.S. Department of State- Nigeria
Onyekechi Eke: International Business Development Director (West Africa) at IE Business School
Dr. Olawale Anifowose: Managing Director Global Entrepreneurship Network Nigeria Managing Director Global Entrepreneurship Network Nigeria
Einstein Ntim: Managing Partner at the Africa Future Fund
Benard Ghartey: Head of Investments, Acuity Venture Partners
Obi Asika: Chairman Dragon Africa and Co-founder, Africa Soft Power Project
Sydney Brunson: Culture Lead - Enterprise Commercial, Microsoft
Kunle Aderemi: Publisher / Editor-In- Chief, InvestAfrica Magazine
Mimshack Obioha: Executive Director, Ventures Platform Foundation.
Catherine Young: co-founder and Managing Partner, Grindstone Ventures.
Petia Abdur-Razzaaq: Grow with Google
Maya Horgan Famodu Founder & Partner at Ingressive Capital
Uwem Uwemakpan: Lagos Chapter Director Startup Grind
Chinedu Enekwe: General Partner at Passbook Ventures & co-founder of African Digital Art
Uwem Uwemakpan: African Startup Ecosystem Builder
Uzoma Ekwebelem: Technology Public Sector Director, Oracle
Osahon Akpata: Head, Consumer Payments, Ecobank Transnational Incorporated
Onyekechi Eke: International Business Development Director (West Africa) at IE Business School
Oyebowale Akideinde: General Manager, Music Services at MTN Group [ MTN Nigeria
Nneamaka Nwadei: Broadcaster with the Nigerian Television Authority, Lagos
Maya Horgan Famodu: Founder & MD, Ingressive Capital
Bernard Ghartey: Head of Investments Acuity Venture Partners
Kunle Aderemi: Publisher / Editor-In- Chief, InvestAfrica Magazine
Catherine Young: co-founder and Managing Partner Grindstone Ventures.
Prof. Eldar Shafir: Professor in Behavioural Science and Public Policy and Psychology and Public Affairs
Busie Matsiko-Andan: Global Strategist & CEO at Pont Global