The Nigerian Pensions Conference will provide a platform for all industry stakeholders to objectively analyse the potential of pension funds
About this Event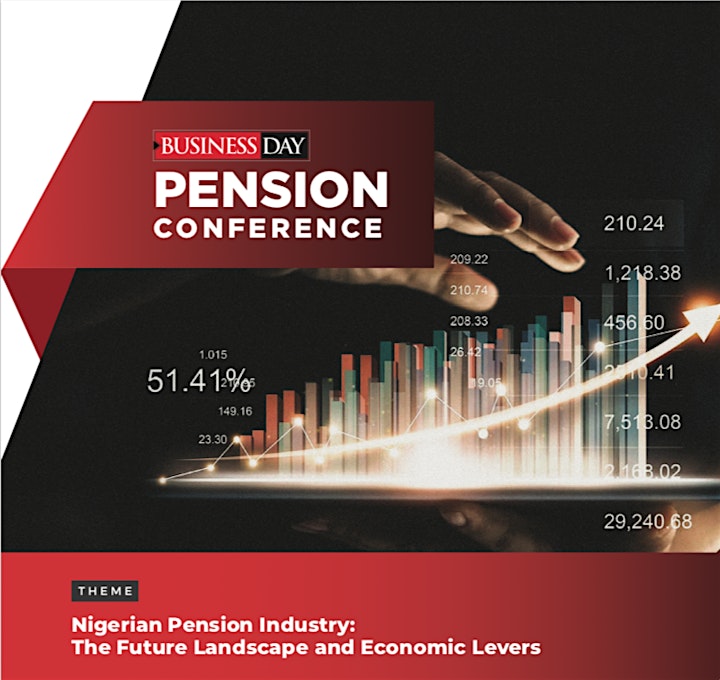 Why the Nigerian Pension Conference?
The Nigerian Pensions Conference will provide a platform for all industry stakeholders to objectively analyse the immense potential of pension funds to significantly impact on Nigeria's economic development, viable investment options for pension funds, barriers to these investments, and proffer solutions.
The Conference will:
Explore the risks associated with the federal Government's plan to borrow from pension funds and how this differs from the investments already made by PFAs in government securities
Identify the opportunities available to PFAs within the pensions industry in Nigeria including but not limited to infrastructure, real estate, private equity and other forms of private investments
Discuss the challenges facing the Contributory Pension Scheme and assess the need for pension contributor protection laws
With respect to PFAs:
Address issues relating to growing revenue, improving efficiency, integrating successfully, and removing complexity;
explore the possibilities of introducing a multi pillar scheme; and
discuss consolidation, competitive rivalry and the role of technology in the Nigerian pensions industry.