Description
To już ostatni raz.
Ostatni raz, gdy nieWinne Spotkania, będą się nazywały winnymi. Dlaczego? Z kilku powodów.
nieWinne Spotkania, Winne Wtorki, dlaczego spotkanie w piątek a nie wtorek? A to w piątek degustujemy na Winne Wtorki?!? Dużo pytań i wielu osobom, z którymi się spotykam, myli się wszystko tak więc dla uproszczenia zmieniam inicjatywnę, na nową i leszpą (rzecz jasna) nazwę. Jak zwykle – spotykamy się w Cafe Roskosz na Ursynowie. A jeśli tak, to grzechem byłoby nie skorzystanie z nazwy tego super miejsca, tak więc kolejne spotkania będą się odbywały pod hasłem Roskoszne Wina.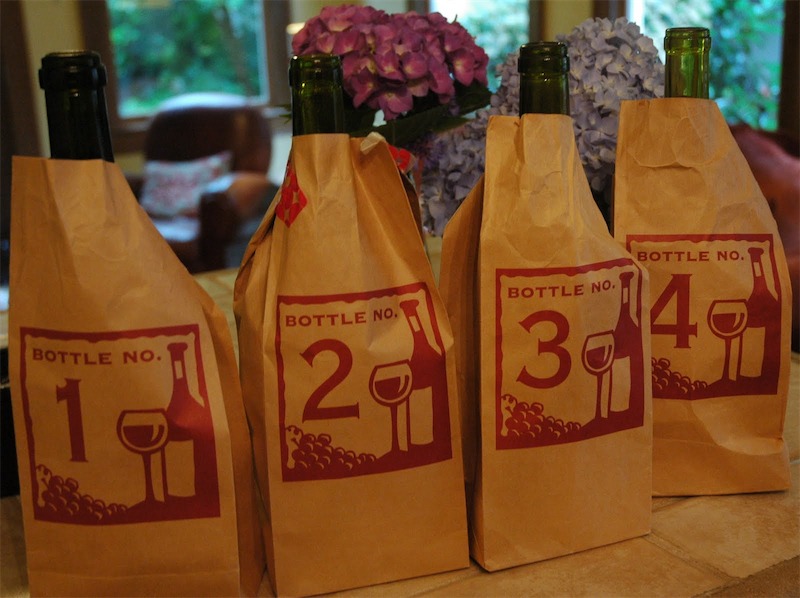 Tyle tytułem przydługiego wstępu.
Kolejne spotkanie odbędzie się w piątek 17 czerwca 2011. Miejsce stałe – Cafe Roskosz [mapka].
Na każdym spotkaniu jest tak, że rodzi się pomysł na kolejne spotkanie. W trakcie ostatniego spotkania o którym wkrótce więcej informacji, wpadliśmy na mało oryginalny pomysł – "butelka w torebce". Koncept pozostaje ten sam, każdy przychodzi z własną butelką, tyle tylko, że ma być ona zawinięta w torebkę która uniemożliwia rozpoznanie wina w środku. Jednym słowem, po fachowemu – blind tasting. Na końcu każdy wybiera wino, które mu odpowiadało najbardziej. Pozostałe zaday – bez zmian.
Dress code – zostaw krawat i pantofle w domu. Ma być na luzie i wygodnie, bez zadęcia.
Aby dołączyć do zabawy, zarejestruj się używając formularza zamieszczonego poniżej.