About this Event
Get your tickets today for Nick Schnebelen.
Doors at 7:00pm Show at 8:00pm
NO Seating GUARANTEED. Any Seating Available is on a First Come, First Served Basis. NO REFUNDS all sales final.
Ages 18 and up - All Minors Will Be Charged an Additional $5 At the Door. 17 & Under Admitted with Parent or Guardian Only.
Tickets for Nick Schnebelen on sale get yours today!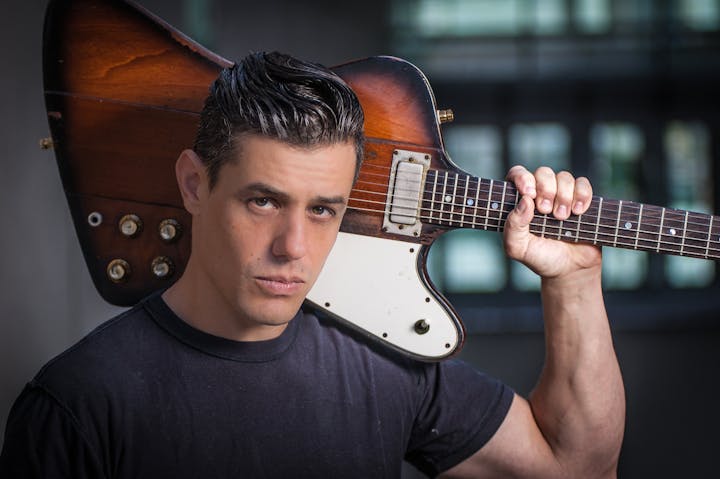 Nick Schnebelen
One of the first things you discover about Nick Schnebelen is his commitment to his music. He does not tippy-toe or wade in; he plunges right into the deep end. Forceful and determined succinctly describe Nick's approach to guitar-playing and singing.
That's always been the basis for Nick's music, no matter what kind of musical collaboration he's been in.
"I like things that are very potent and simple," he says. "They get straight to the point."
Nick came to widespread attention as a member of Trampled Under Foot, the Kansas City family band that was founded in 2004 won the 2008 International Blues Challenge in Memphis. Nick was also singled out for the "Albert King Award" as the best guitarist in the competition.
Joined by younger brother Kris and sister Danielle, TUF enjoyed two highly successful albums produced by Tony Braunagel, "Wrong Side of the Blues" (2011) and "Badlands" (2013), which climbed to the top position on Billboard's Top Blues Album charts. The band was nominated in 2012 as Band of the Year at the Blues Music Awards and won that honor in 2014.
Most people think that's how Nick got started, but his musical roots run far deeper. His mother and father were professional musicians, his grandmother was a big band singer, his grandfather played guitar and his great grandfather was a member of a string band as far back as the 1920s.
"You see, music's been in my blood for generations," he says.
Although Nick has played music from a young age, he blossomed when he attended Kansas City's Paseo Academy of Performing Arts high school, where he studied both classical and jazz forms. "There are different sets of rules for each and as I played in both the classical orchestra and the jazz band, I got a better understanding of how music works," he says.
Performers
Date and Time
Location
Refund Policy