About this Event
This event is currently sold out, but we've partnered with Lyte to provide fans a safe and easy way to return or request tickets to the show. Find fan tickets here.
----------------------------
DOORS: 7:00 PM, SHOW: 8:00 PM
AGE RESTRICTIONS: 21+
GENERAL ADMISSION, LIMITED SEATING
Important Notice: All tickets are nonrefundable and nontransferable with the exception of event cancellation. Support acts are subject to change
----------------------------
About Nick Lowe:
Nick Lowe has made his mark as a producer (Elvis Costello-Graham Parker-Pretenders-The Damned), songwriter of at least three songs you know by heart, short-lived career as a pop star, and a lengthy term as a musicians' musician. But in his current 'second act' as a silver-haired, tender-hearted but sharp-tongued singer-songwriter, he has no equal.
Starting with 1995′s 'The Impossible Bird' through to 2011′s 'The Old Magic,' Nick has turned out a fantastic string of albums, each one devised in his West London home, and recorded with a core of musicians who possess the same veteran savvy. Lowe brings wit and understated excellence to every performance, leading Ben Ratliff of the New York Times to describe his live show as "elegant and nearly devastating."
His new 4 song EP "Tokyo Bay" features Los Straitjackets as his backing band.
About Los Straitjackets:
Los Straitjackets are the leading practitioners of the lost art of the guitar instrumental. Using the music of the Ventures, The Shadows, and with Link Wray and Dick Dale as a jumping off point, the band has taken their unique, high energy brand of original rock & roll around the world. Clad in their trademark Lucha Libre Mexican wrestling masks, the "Jackets" have delivered their trademark guitar licks to 16 albums, thousands of concerts and dozens of films and TV shows.
Their most recent album "What's So Funny 'Bout Peace Love & Los Straitjackets" consists of instrumental covers of Nick Lowe Songs.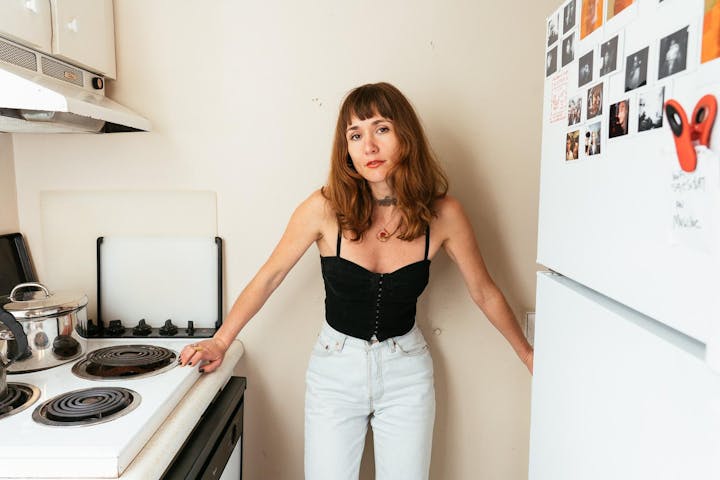 About Esther Rose:
"I'm always changing," Esther Rose sings at the top of her sophomore album, 'You Made It This Far.' The line is at once a promise and a plea, a concise distillation of her commitment to evolution as well as her dogged determination to meet every challenge in her path with unconditional acceptance. Laid-back yet deliberate, her delivery here marries old-school country and rural folk with a plainspoken philosophy that's thoroughly modern, and the end result is a record that's as joyful as it is restless, one that weaves fiddle and lap steel around profound revelations, late night conversations, and all the moments in between.
"There's this theme of radical acceptance running through the whole album," explains Rose, who recorded the album live to tape in just four days. "I didn't realize it until after I'd finished writing the songs, but they all came from this place of trying to understand and truly accept myself and others in our most vulnerable moments of confusion or despair."
A New Orleanian for the last decade, Rose first gained national prominence with the release of 2017's 'This Time Last Night,' an intoxicating debut that prompted Fader to praise her "honest, gorgeous country songs" and rave that "her voice has a pitched-up June Carter quality, her melodies are simple like Jimmie Rodgers's, and her tone is reminiscent of bluesy, lovelorn greats like Rex Griffin and Patsy Cline." The record earned Rose festival performances from Savannah Stopover to Americana Fest alongside dates with The Punch Brothers, Pokey Lafarge, and The Deslondes, and it even caught the ear of fellow Detroit native Jack White, who was so taken with the music that he invited Rose to duet with him on his 'Boarding House Reach' album and to share the stage for a live performance at Jazz Fest.