Niche Marketing Workshop: Learn a proven strategy to boost website leads
Description
This 4hr marketing workshop will help Chicago entrepreneurs increase leads and revenue through their website. Your ticket includes the course, worksheets, appetizers, and beer + wine. Because it's the afternoon, and we're going to drink and learn.
The concepts covered in this interactive workshop have helped 20+ companies increase revenue by over 40% (based on a 2017 report of 23 companies). You'll learn how to use conversion-based principles in your marketing efforts. By focusing your efforts on a single buyer, you stand to gain more clarity in your messaging and personalization.

Over the course of 4 hours you will:
• Work with peers to create your target customer
• Find new ways to explain why someone wants your service

Skills covered during this workshop include copywriting, website strategy, and content planning (for mailing lists and social media). If you've been thinking about redoing your company website, this workshop could save you thousands on development costs by understanding what your site truly needs.

You'll leave this workshop knowing:
• What to write on your website
• What to send customers in an email
• What to put in an ad online
• What to post on your social media account

You'll leave with:
• The details of your target customer
• A list of survey questions for your customers
• A plan for posting on social media
• eNewsletter content outline
• Your company's unique value proposition
---
"I felt like it was hours of counseling/psychotherapy and Marketing 301 altogether."
- Vic Levinson, Prime Telecommunications
"Joe did a terrific job presenting on user personas, made it interactive, and provided resources for attendees to take action. The talk really resonated with me and helped me get clear on establishing the ideal audience for my business."
- Benjamin Warsinske, Author & CEO of Branded World
"I do things differently with my business now because of Joe's niche marketing approach. I'm already seeing the value through more leads."
- Jeremy Kanne, President of Smart Yeti Creative Agency

---


Joseph Martin has worked in the creative industry for 17 years gaining experience in design, marketing, and leadership. As a seasoned entrepreneur, he is passionate about building real-world communities and improving corporate culture. He is an active voice in Chicago through Google Startup Weekend events, host of The Entrepreneur's Workshop, and mentoring students through DePaul University's entrepreneurship program. He has worked on projects for McDonald's, Microsoft, and Anheuser-Busch among other corporations and small businesses. His ideas on experience design have been featured in the Observer, Website Magazine, and paved the way for speaking opportunities locally and internationally.
---
proudly sponsored by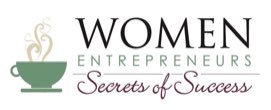 Women can join WESOS to connect with a vibrant network of women business owners who become friends instead of just business associates.
https://www.wesosnetwork.com