Event Information
Refund Policy
Refunds up to 30 days before event
Description
Niagara Falls in the winter is absolutely spectacular to shoot. Combine that with attending the Icewine Festival at Niagara-on-the-Lake, and you have a one of a kind photo adventure! We will meet at 4 PM on January 19th to introduce ourselves, and I will go over the schedule for our photo tour.
Basic Itinerary:
Friday Evening: After our introductions, we will be heading out to capture golden hour, sunset, and blue hour along Niagara Parkway, which affords beautiful views of both the American and Canadian Falls. Additionally, our visit coincides the Winter Festival of Lights which will offer many unique photograph opportunities, including fireworks.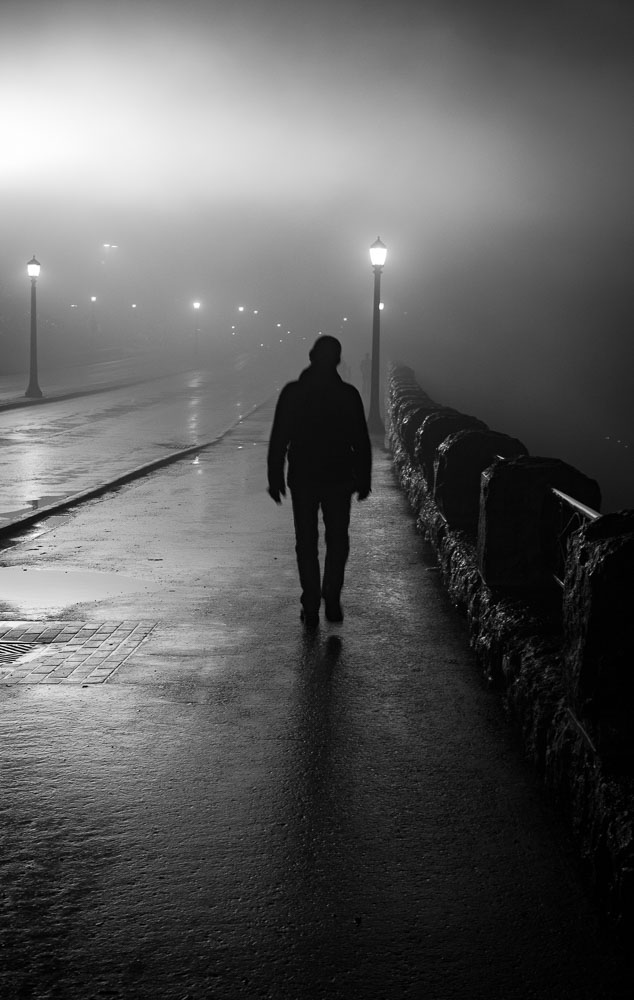 Saturday Morning: I will offer a sunrise session to shoot the falls, however, it will be completely optional for those who want to sleep in a bit after our late night of shooting the night before.
Saturday Morning: We will reconvene at eleven, to be whisked away in private transportation to the Niagara Icewine Festival. We will spend the afternoon visiting eight different wineries, including Chateau Des Charmes, Inniskillin, Jackson-Triggs, and Konzelmann Wineries. At each location, we will enjoy samples of their ice wine, as well as a food pairing, while enjoying each others company, and of course photographing our experience. We will return to Niagara Falls in time for dinner, before heading out for our evening session.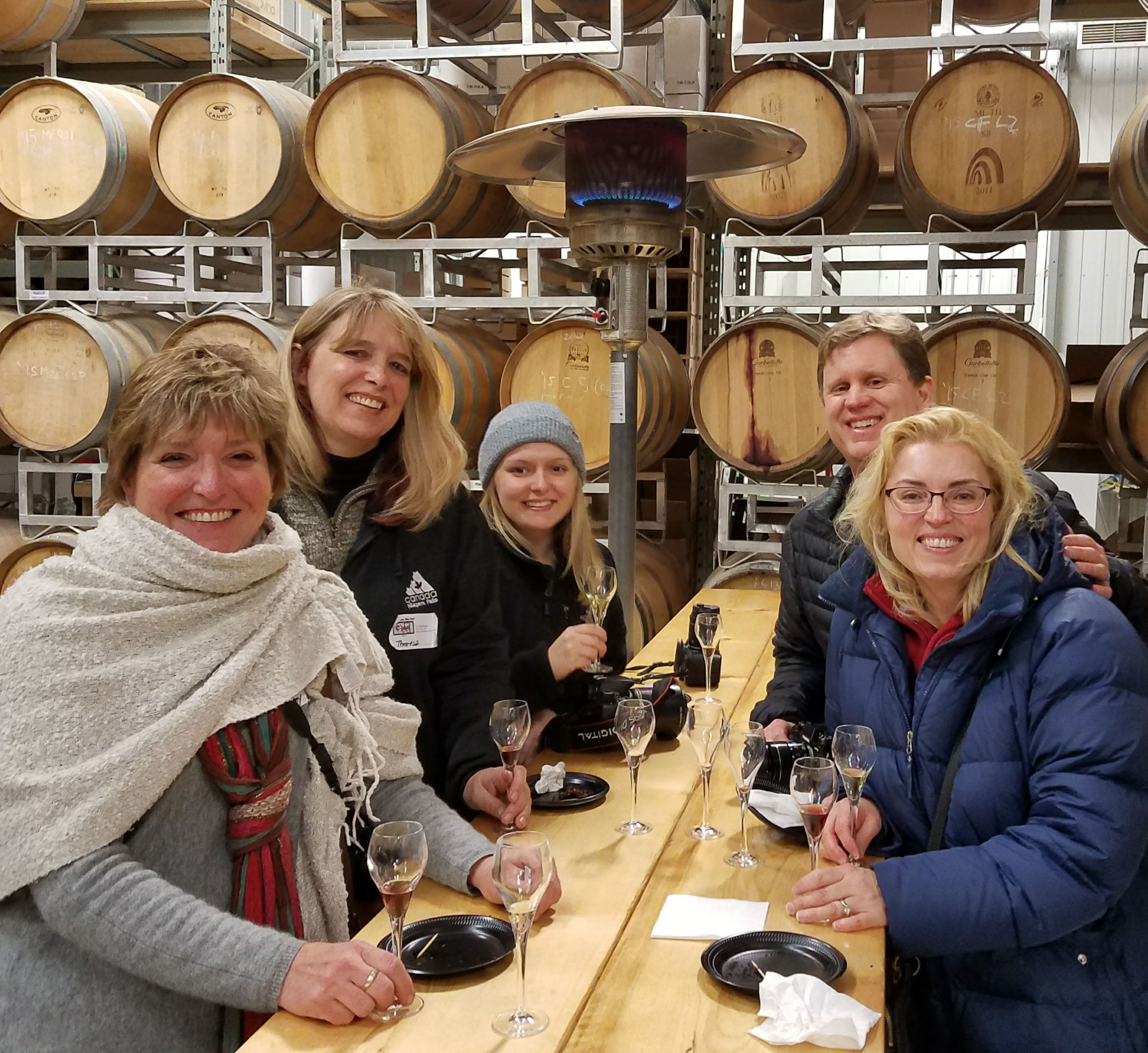 Saturday Evening: We will once again visit the Winter Festival of Lights to shoot. We will also explore Clifton Street for both architecture and street photography opportunities.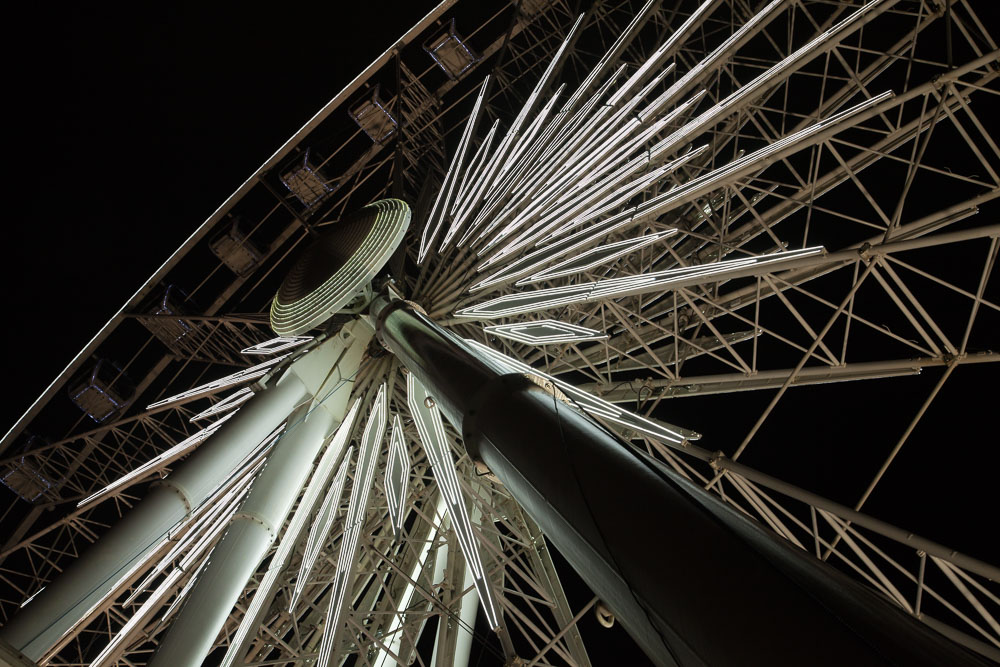 Other Things to Know:
The cost of transportation to and from the Niagara Icewine Festival, as well as a festival pass, are included in the price of the photo tour!
Visiting the Niagara Icewine Festival will surely appeal to our non-photographer friends and family, so we are offering a companion rate of $175 so you can bring along a guest to the event. Included in this cost are both a festival pass, as well as transportation to and from the event.
This event will be canceled on 1/10/2017 if there are not 6 photographers signed up and paid to attend.
Please note that the mist from the falls can provide an amazing frosted, winter wonderland to photograph. This can lead to some very icy conditions as well, so boots with good treads are highly recommended. Protecting your gear from the mist will be of the utmost importance, so bring appropriate rain gear for your camera. The average temperature is 32 degrees in January, so layers will be your best friend! Please dress appropriately for the weather conditions.
All participants will be responsible for their own transportation to Niagara Falls, accommodations, and meals.
Recommended Equipment: Tripod (highly recommended), Remote Shutter Release (optional), Rain Gear for your Camera (recommended), Boots with a good tread. (Required!)
On or about 1/10/2017 I will send a detailed itinerary as well as additional information regarding the trip. You will also be invited to participate in a private Facebook group where you can get to know your fellow attendees, as well as ask any questions you may have. The group will also serve as a post-tour location to share our photos and experiences.
Wrap Up:
To shoot Niagara Falls in the winter is a fantastic experience. Now throw in an afternoon visiting the Niagara Icewine Festival and you have a photo tour unlike any other! Come experience all that the Niagara region has to offer.
As always, if you would like additional information or have any questions, please don't hesitate to contact me at CB@CBFriedlandPhotography.com.
Date and Time
Location
Refund Policy
Refunds up to 30 days before event