Description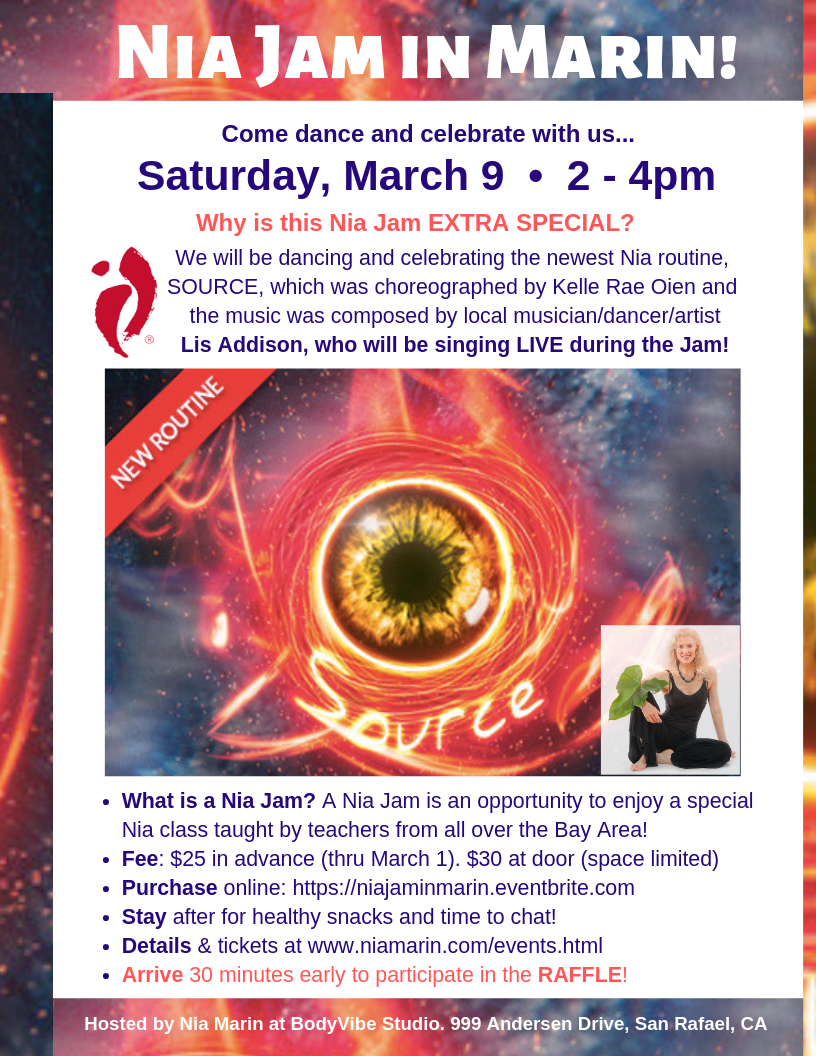 Come dance and celebrate with us...
Why is this Nia Jam is EXTRA SPECIAL?
We will be dancing and celebrating the newest Nia routine,
SOURCE, which was choreographed by Kelle Rae Oien and the music
was composed by local musician, dancer, artist,
Lis Addison, who will be singing Live during the Jam.
What is a Nia Jam? A Nia Jam is an opportunity to enjoy a special Nia class taught by teachers from all over the Bay Area!
Fee: $25 in advance. $30 at the door (space permitting)
Stay

after for healthy snacks and time to chat!

Details & tickets at www.niamarin.com/events.html
RAFFLE TOO! Please arrive 30 minutes early so you can participate.