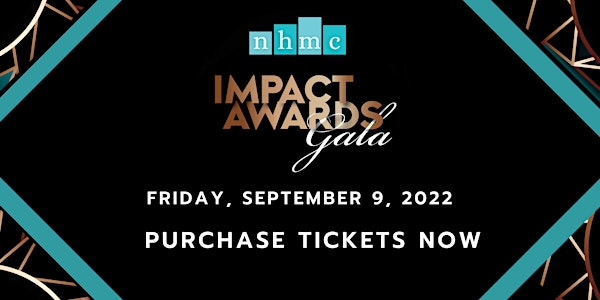 NHMC Impact Awards Gala
The Annual Impact Award Gala will be celebrated on Friday, September 9, 2022 at the Beverly Wilshire Hotel. We hope to see you there!
When and where
Location
Beverly Wilshire Hotel 9500 Wilshire Blvd Beverly Hills, CA 90212
About this event
In the organizations 36th year, the NHMC Impact Awards Gala will take place on Friday, September 9, 2022 at the Beverly Wilshire Hotel in Beverly Hills, CA. The Impact Awards recognizes outstanding individuals or entities whose achievements and generosity of spirit, have greatly contributed to the positive portrayal of Latine in media both in front and behind the camera.
6:00 PM - 10:00 PM
6 PM Cocktail Reception/ 7 PM Ceremony
Attendees
The black tie affair gathers 500+ attendees each year which includes actors, directors, writers, producers, and entertainment executives from television, and film.
Partnership Opportunities
For Partnership Opportunities and/or gala program ad purchase, contact partnerships@nhmc.org.
Press & Red Carpet Inquiries
Please reach out to Sunshine Sachs at the address listed below.
nhmcImpactAwards@sunshinesachs.com
COVID-19 POLICY:
Proof of a World Health Organization approved COVID-19 vaccine or proof of a recent negative COVID-19 test result within 72 hours will be required to attend. Refusal or inability to meet vaccination and or testing requirements will not warrant a refund. COVID-19 protocols are subject to change. Guests will adhere to local safety requirements and the LA County Public Health guidelines, available on the LA County Public Health Website.