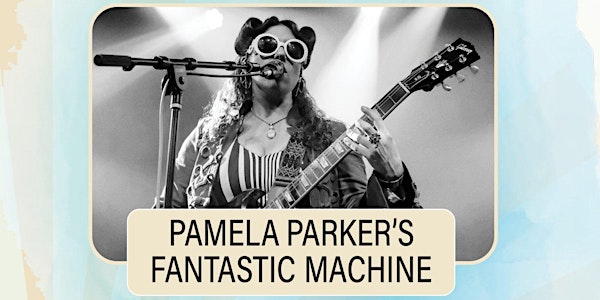 NHM Concert Series: Pamela Parker's Fantastic Machine
September is National Honey Month! We're celebrating BIG this year with a FREE concert every Saturday from September 10-24, 2022.
When and where
Location
The HIVE Tasting Room and Kitchen 1221 Harter Avenue Woodland, CA 95776
About this event
Pamela Parker creates rock n'roll chemistry by blending sultry soulful vocals with powerful rock anthems. Pamela's voice is described by Program Director of CHLY, Steve Levington, as a combination between Ann Wilson and Axl Rose. The band has built a sound on their dynamic stage presence and commanding vocals that can drive you, make you dance, or take you on a journey. The latest album, The Fantastic Machine, creates a fresh rock n'roll landscape with a wide range of surprising touchstones like Aretha Franklin, Thin Lizzy, Funkadelic and Heart. Their songs reflect the struggles of life, love, the rock n'roll business, and the pursuit of spiritual happiness. The funky bass player Steve LaBella, also member of Spirit Hustler & Guitarmageddon, lays down the groove with drummer Daria Johnson. Special guest on trumpet & vocals, Natalie John, is sure to be a show stopper!!! Secret wizard behind it all, the band's mixing engineer, Jaimeson Durr, has worked with legends such as Sammy Hagar, Joe Satriani and Jason Bonham and brings with him an array of features to the live show. The band together presents and addictive and monumental force of rock n'roll music that will make your heart swell and your fist pump.