Description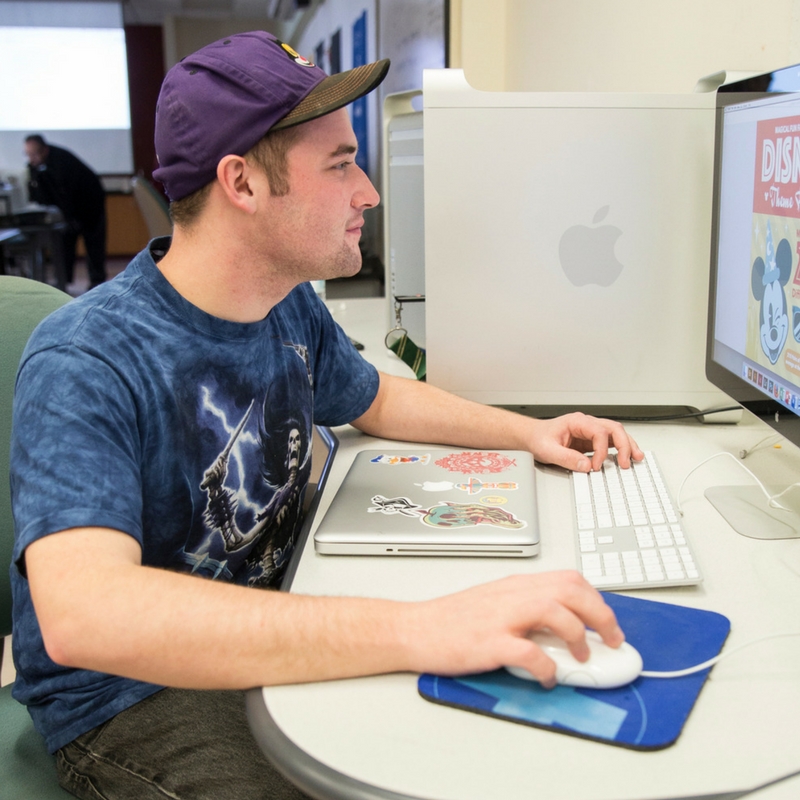 At the New Hampshire Institute of Art, we don't just get to know your art, we get to know you! Our admissions staff and current students will guide you through a tour of our academic buildings, studios, and residence halls. You'll have the opportunity to meet NHIA Department Chairpersons and faculty too. Explore campus, get to know us, and get inspired at our visit day!
October 7 Tentative Visit Day Schedule:
8:30am-9:30am Check-in and continental breakfast
8:30am-9:30am Portfolio reviews (optional)
9:30 NHIA introductions and welcome
10:00am-noon Campus tour, workshops, and parent info session

12:15-1pm Lunch

1pm-2pm Student and Alumni panels

1pm-3pm Portfolio reviews (optional)


Don't be discouraged from scheduling a review if your portfolio isn't totally finished, we want to provide feedback! You can indicate your interest in a portfolio review when you register for this event, but also you'll have the opportunity to sign up for one during the check-in.
Please check out our FAQ section below to help answer any questions you may have or to see our campus map. You can reach us by email at Admissions@nhia.edu if you have any other questions. We're looking forward to getting to know you and your art!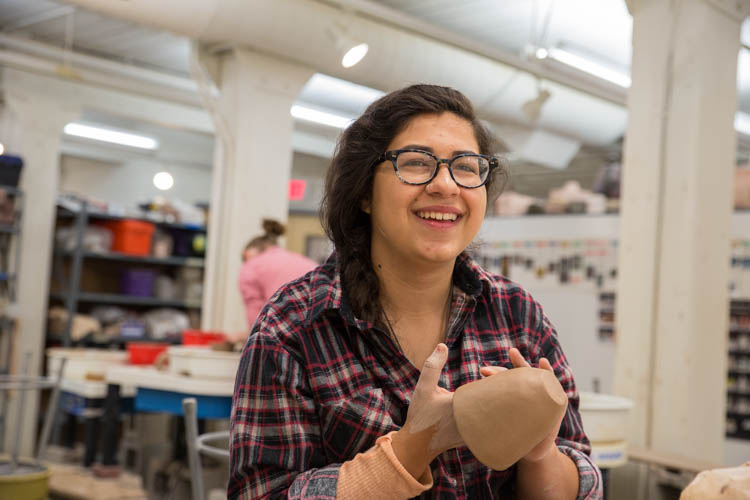 Frequently Asked Questions
Where to park?
You are welcome to park at French Hall (or any NHIA parking lots). The French Hall (148 Concord Street) parking lot is accessible off the right-hand side of Concord Street. Concord Street is one-way, so you'll approach the parking lot first.

Parking is generally available during weekend Visit Day dates at French Hall. Most city metered-parking is free on the weekend, including the city parking lot across the street from the French Hall.
Should I be nervous about the portfolio review?
There's no need to be nervous about the review, we're all practicing artists too! We're excited to see the things that inspire you the most, don't think about it as an interview or a review, think of it as a conversation between artists.
Can I bring someone with me?
You are welcome to bring your family or friends. It's nice to have someone who may remember details or may ask a question you weren't thinking about. All guests are welcome on the tour during open houses, and to join us for breakfast and lunch.
It's up to the student about whether or not to have a parent or friend sit-in on a portfolio review. We encourage guests to listen to the critique, but not participate in the review itself, as we want to hear the thoughts of the student.
What if I can't make it to a Visit Day?
You can still visit the campus ANYTIME! Please contact us at 603-836-2589 or Admissions@nhia.edu to set up an individual tour and/or portfolio review. We schedule appointments on weekdays (excluding holidays) usually around 10am or 2pm.
How can I travel to Manchester?
Manchester Airport (15 min from campus), Boston-Logan Airport (1-2 hours away, depending on traffic),and Manchester Bus Station (5 min from campus).
Can you recommend a hotel?
Hilton Garden Inn, Radisson Downtown, and La Quinta are the three hotels closest to campus. There are several other hotels in the area that are about 10-15 minutes from campus.
Campus map: