NHEO Talks: Building a Shared Vision for 2020

Tuesday, December 7, 2010 from 5:30 PM to 9:00 PM (EST)
Event Details
NHEO Talks Charlotte  
Are You Ready for the Future? - "Building a Shared Vision for 2020" 
Sometimes our understanding is limited not by our abilities, but by our vision. Today, we don't see all the opportunities or challenges that we will face in the future. The vast possibilities of a great future will only become a reality if we make ourselves responsible for that future.
What will life in Charlotte be like in 2020? What will children, customers, consumers, enterprises and society want in 2020? What habits and needs will people have? What kinds of technologies will they use to make life easier? 
It is estimated that only 50 million Americans will be qualified to fill the 123 million high-paying, high-skilled jobs that will be available by 2020. America ranks only 25th in math and 21st in science among 30 developing countries.  NHEO Talks Series reflects NHEO's view of what a globalized world might look like in the future.

At NHEO Talks, we ask 10 thinkers to share their view on the drivers of the future and how will impact our community.   NHEO Talks offers a unique over-the-horizon radar for those looking to shape bold ideas for a better world.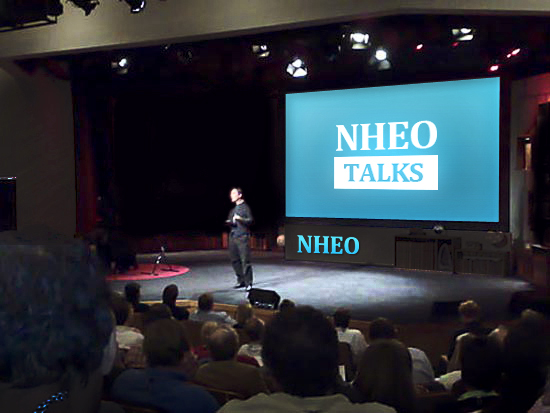 Picture Edited by Jessica Yousif
NHEO Talks' mission is to attract, educate, and inspire leaders who strive to facilitate the understanding of the challenges humanity faces. With the support of a broad range of innovators in academia, business, arts, non-profit, and government, we are stimulating cutting-edge thinking and fostering creativity and collaboration that lead to a shared vision of the future. 
---
Host Committee:
Chair: Angela Gala, Rogers and Gala
Sergio Rocha, Wilkinson and Associates
Stephen Walker, Brown Brothers Harriman
Joseph Santaniello, Shumaker Loop & Kendrick
Moses Luski, Shumaker Loop & Kendrick
Warren Shinn, NHEO Board Member
Renee Marino, NHEO Volunteer 
Roberto Salomon, Aldebaran Associates International
David Hernandez, Hispanic College Awareness Program

Confirmed Speakers:

Anthony Foxx, Mayor, City of Charlotte   "Sustainable Charlotte"
Cynthia Marshall, President, AT&T NC    "JET Agenda: Jobs, Education, Technology" 
Bob Morgan, President, Charlotte Chamber  "Charlanta, Powerhouse Mega-Region"
Miguel Galarza, President and CEO, Yerba Buena Construction Engineering "Giving Back" 
Juan Pablo Giometti, President and CEO, NHEO  "Accelerating  Social Impact"  
Richard Purcell, Communty Development, NHEO "Building a Global Community"   
Kristal High, Editor in Chef, Politics 365    "Bridging the Digital Divide" 
Robert Corbin, PhD, VP of Learning Experiences, Discovery Place  "STEM Education" 
Franco Londono, NHEO Entrepreneur, Singer and Songwriter  "Living with Purpose" 
Juliana Luna, NHEO Entrepreneur, Luna's Living Kitchen  "Future Food"  
 
There will also be a special performance by KIPP and Allegro Foundation students.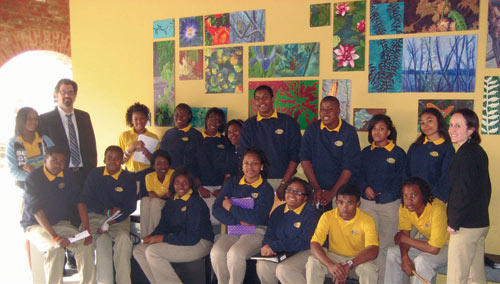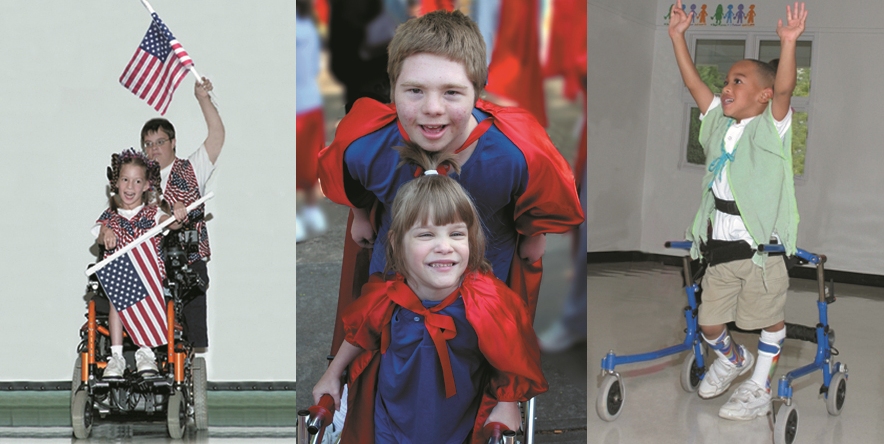 ---
Program Agenda:
    5:30-6:20:  Welcome Reception, Hors d'oeuvres, and Networking 
    6:20-8:10:  NHEO Talks Program
    8:20-9:00:  Networking 

Benefits to Participants:. 
Support NHEO's mission  of advancing entrepreneurial education and social innovation
Understand the implications of socio-economic and technological changes 
Engage with other participants in the program and expand your network of relationships
Identify new opportunities for your company and your career
Learn how to integrate social action into your core business DNA
(*)Every conference attendee will be able to give to a local classroom in need, thanks to $25 gift cards underwritten by DonorsChoose.org

Free Parking -  Space is Limited.
NHEO is a 501 (C) 3 Educational Organization - Your contributions are tax deductible. 
---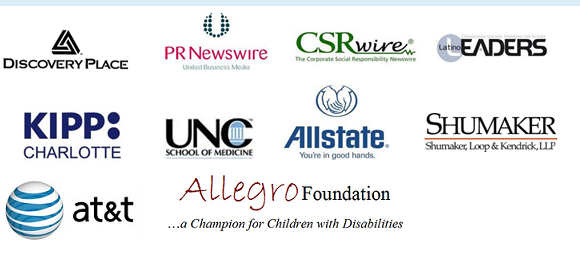 NHEO is both compelled and poised to accelerate and apply its innovative and entrepreneurial mindset to contribute to socio-economical progress of our communities.  Learn more at www.facebook.com/nheo.org  
 
---
In the News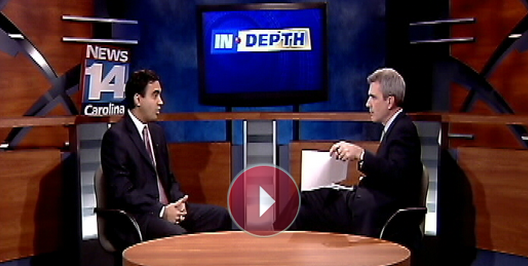 10/31/2010 News 14 Carolina: In Depth: NHEO by Rob Boisvert

11/16/10. El futuro de Charlotte se dialogará con hispanos, por Patrica Ortiz, Mi Gente Newspaper
12/03/10. What Will Charlotte Look Like in 2020? by Franco Ordoñez, Charlotte Observer
---
Five Student Scholarships available for NHEO Talks  -- Apply by Nov 15 
 
The NHEO Talks Scholars Program is an innovative merit scholarship program. The Scholarship covers NHEO Talks program cost,  a three-year NHEO student membership, access to mentors, and public recognition.  
The program selects scholars who have demonstrated the program values of heart, mind and action and exhibit the potential and desire to develop these values further, Throughout their three-year membership with NHEO, scholars are offered the resources and opportunities necessary to have a positive impact on local and international communities.
Have a minimum 3.0 GPA.
Be currently enrolled in an undergraduate or graduate/professional degree program.
Have not received a previous NHEO Talks Scholarship.
Submit essay- 250 words max -  with the top three reasons you should get this scholarship, and 1-page resume to info@nheo.org. 
For more information about the scholarship, contact us.  Winners will be announced on December 1st.
When & Where

Discovery Place

301 N Tryon Street
Charlotte, 28202


Tuesday, December 7, 2010 from 5:30 PM to 9:00 PM (EST)
Add to my calendar
Organizer
National Hispanic Entepreneurs' Organization, Inc.(NHEO)
At NHEO, we strongly believe entrepreneurship is the answer to many of the problems our community faces.
NHEO is establishing an innovative ecosystem, fostering and helping early-stage entrepreneurs to realize their aspirations, providing them with hands-on support, capital, knowhow, access to a high-quality global network of professionals.

Since its inception in 2009, NHEO has helped entrepreneurs, investors, service partners, researchers, and public policy makers in diverse industries and at all stages of development. 
NHEO Institute for Global Entrepreneurship and Social Innovation was founded in 2010 in partnership with Belk College of Business at UNCC and Ben Craig Center Incubator.   

The Institute administers programs and convenes events that promote and shape discourse on bottom-up development.

Learn more at www.facebook.com/nheo.org  
NHEO Talks: Building a Shared Vision for 2020