Are you a young person in New Hampshire aged 18 – 40 who wants to make the Granite State - or your corner of it - a better place?
About this event
Join other young changemakers, and those who aspire to create change, at NH Next: A Summit for Young Changemakers. During this week long web series you will hear from and engage with compelling young people who have made an impact in New Hampshire in the arts, social justice, business, politics, and more. You will meet others who share your passions, you will connect with individuals and organizations with whom you might partner to help you to create the change you want to see, and you will gain access to information and other resources that can help you along the way.
*Please note there is one registration page for the whole week. Please select all days that you wish to attend. Space is limited so be mindful of dates and times.
Schedule for the Week: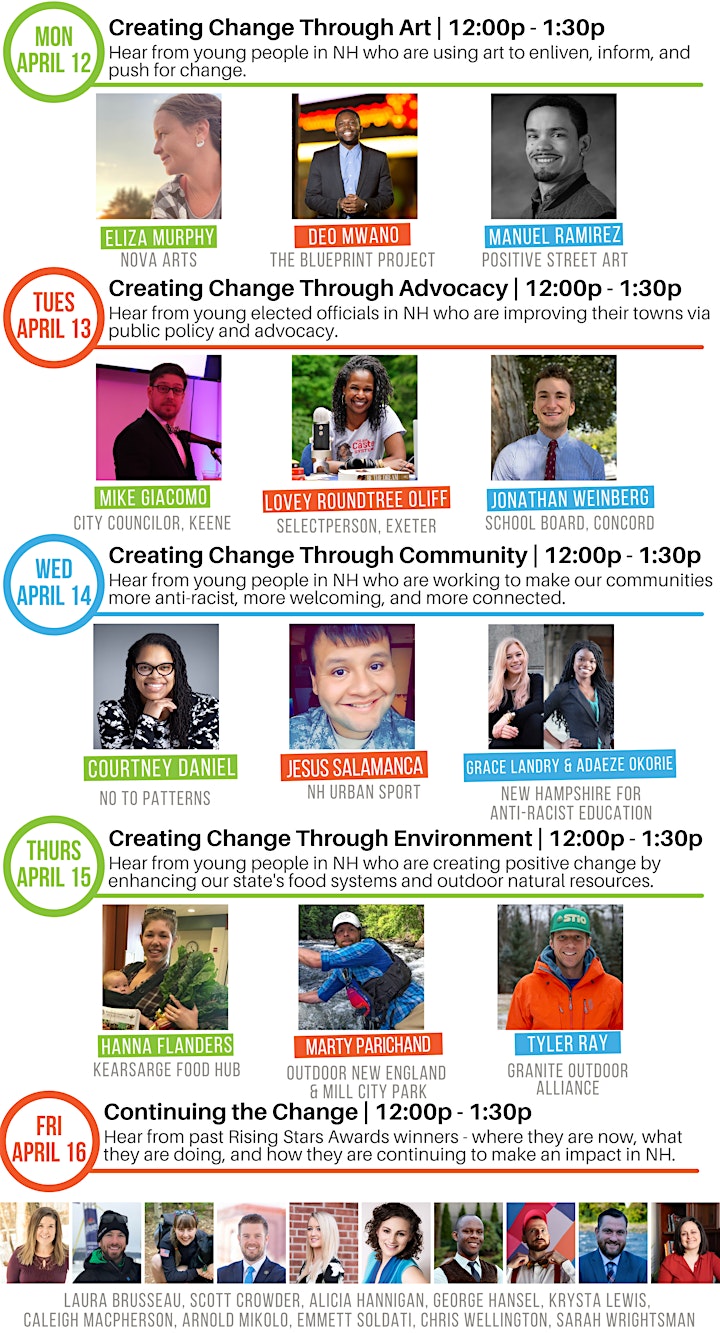 *We hope that you find this event of value and consider donating the money you would have spent on a ticket. Donations are greatly appreciated either through the Eventbrite registration or Venmo @StayWorkPlayNH. Thank you for your support, without you we would not be able to do what we do.
Thank you to our sponsors!