Description
Register today for the 2nd annual 'From Sea-to-Shining-Sea' NGV Road Rally Across America hosted by ampCNG and Greater Indiana Cean Cities.
The NGV Road Rally is a two-week west-to-east coast celebratory journey that highlights the benefits of using CNG-LNG-RNG in transportation.
Come enjoy food and refreshments while mingling with state and local government officials and policymakers, the media, NGV supporters, operators and industry stakeholders.
Admission is FREE!
During the event, ampCNG will recognize two fleets who have been among the trailblazers in the class 8 natural gas long haul revolution.
RUAN and Venture Logistics will be recognized for their early and continued adoption of natural gas trucks into their fleet. They will each receive the 2017 NGV Champion Award for their commmittment to natural gas vehicle deployment.
This year's Long Beach, CA-to-Washington, DC, Drive NatGas Road Rally includes a multitude of host sites across America.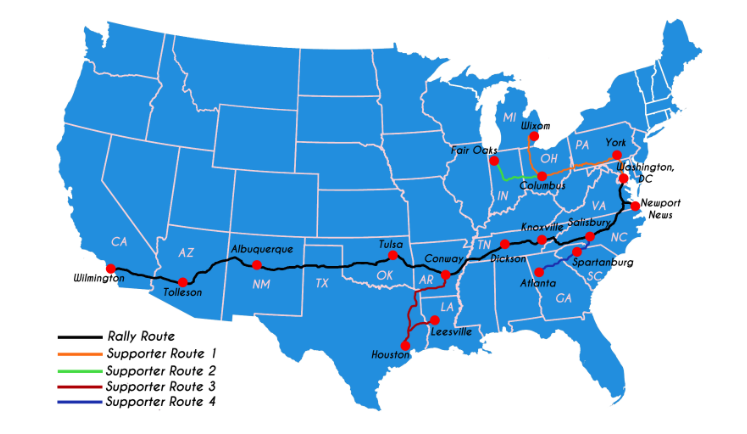 ---