Description
Study in a cohort or in a silo? Research has shown that we are better together! That is why Alameda County Office of Education has instituted a unique cohort design that establishes a community of practice as we spearhead the implementation of the Next Generation Science Standards (NGSS).
Come join a community of practice of teachers across the entire County of Alameda and take a deep dive into the Next Generation Science Standards with the NGSS@ACOE Cohort II. Success for ALL, Takes us ALL!
Sites and districts are encouraged to register as teams, to support the inquiry process and a sustained implementation of strategies and approaches discussed during our sessions. Participants are expected to attend all sessions, as the action research and continuous community of practice are essential elements of the professional learning process.
Dates: Wednesdays from 4pm-7pm: October 10, November 7, December 5, January 16, February 13, March 13, April 10, May 22
*Light dinner will be served
This cohort will be building the capacity needed to be able to sucessfully examine high quality instructional materials. Participants will engage in the following:
Student sense-making that is grounded in 3 dimensional learning (What are the SEPs, DCIs, and the CCCs)

Unpacking the Next Generation Science Standards (NGSS) through the Conceptual Flow process
Relevance and importance of phenomenon-based learning
Instructional strategies that support 3-dimensional teaching and learning for ALL students, especially students with disabilities and English learners
Testimonials from participants from Cohort I:
I learned a lot from the cohort and the topics presented. I liked how there was a focus on one major part of NGSS each time and we went in depth with that. I made some good connections with science teachers in other districts too.

I definitely learned more about NGSS and am exposed to the new performance expectations. I especially like the sample lessons, hands-on activities, and resources available. I also took away great ideas from my group about what was successful or not with their class.

I gained insight and professional resources in many capacities (including in other districts).

The training was effective in furthering our team's ability to work within the NGSS framework.
Cost: $750/person for the year. Register 3, get 1 free ($2250)
Questions? Contact Leena Bakshi, Program Director I- Science, lbakshi@acoe.org
The Alameda County Office of Education science Department offers a variety of events and professional learning to help educators learn about and deepen understanding of NGSS, plan science instruction, develop assessments, and develop PLC models. These services are designed to support and build capacity of districts and schools implementing the NGSS.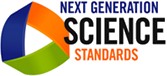 Contact Information:
Leena Bakshi, Program Director I, Core Science Team
Phone: 510.670.4122
Email: lbakshi@acoe.org
For more information on this event please visit our website:
https://www.acoe.org/Page/687

Cancellation Policy: Registrations cancelled seven (7) working days or less prior to the workshop are assessed the full charge of the registration. If the registration is cancelled eight (8) to fifteen (15) working days prior to the workshop, a fifty percent charge is assessed. If the registration is cancelled sixteen (16) or more working days prior to the workshop, a full refund is given.
***ACOE Science reserves the right to cancel or reschedule our trainings as necessary***