How do you manage state of Angular applications? Do you need special libraries like NgRx? Join my workshop in SF to get all the answers.
About this event
Does your company want to have NgRx workshop privately? It can also be arranged.
About the trainer - Alex Okrushko:
Alex is a software engineer at Google, who has been maintaining the NgRx library for Google Angular projects for over 3 years. He is also a core member of NgRx team and a frequent contributor to the library, in particular he has landed many recent improvements in NgRx for version 8.
Alex is also a speaker at Angular conferences and the organizer of ngToronto. In 2019 so far he spoke at ngAltanta (Atlanta, USA), angularNYC (New York City, USA), ngVikings (Copenghagen, Denmark), AngularInDepthConf (Kiev, Ukraine) and ng-MY (Kuala Lumpur, Malaysia) with ngPoland (Warsaw, Poland) and ngTalks (Kharkiv, Ukraine) coming up.
About the workshop:
NgRx is the de facto state management library for Angular apps at Google. It's widely used, well supported and is the great addition for any non-trivial web app. Whether you just starting with NgRx or were using it for a while - you'll learn something new during this training. We'll start the workshop with the step-by-step migration of the existing angular app to NgRx-based one - this will help you understand why, where and how to use it. We will then look into two different approaches to state updates and finally to more advanced features, such as entities.
Day 1: NgRx basics
Overall walk-through
How to think in reactive way
Examine the app (Angular service-based approach, how and where NgRx can help)
Reducer
Action
Effect
Error handling and dispatch:false
Selectors
NgRx for Feature
Day 2: Advanced NgRx
Quick overview for Day 1
Init effect
Optimistic/Pessimistic updates
Router store
Combining selectors
Deeper look into ViewModel
Entities
Expanding the state
Testing NgRx
Examining the final app
Let me help you:
improve your state management knowledge
understand when and how libraries like NgRx are helpful
advance your existing Angular/NgRx skills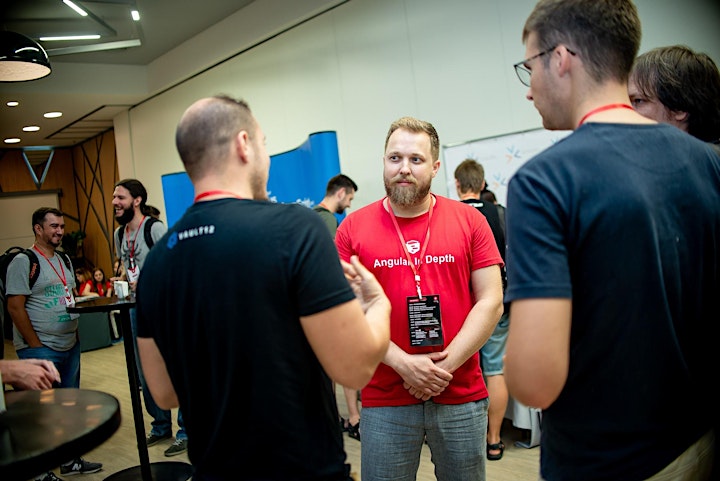 Organizer of NgRx in San Francisco: From Start to Advanced Concepts in 2 days