Join Ngozi in its 2021 "Rise Up" campaign to raise funds for educational and healthcare needs for children in war-torn Libera, West Africa.
About this event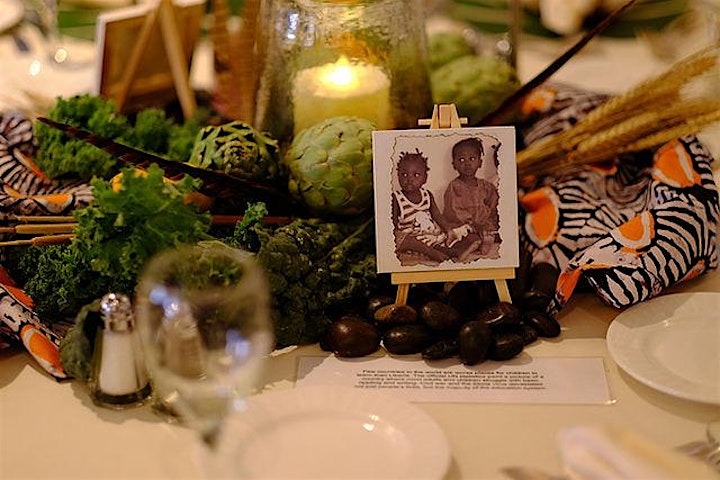 Our gala presents culturally focused festivities, such as an African dance and drumming troupe, along with an educational overview as to the significance of the dance to African culture. Along with a nice meal and good wine, the gala features a series of auction events where the participants can bid on trips to various locales and other unique items. The evening typically culminates with a spirited auction for a highly prized item such as a trip to Africa.
Ngozi Annual Gala 2021 Covid Policy
Bottom Line: Ngozi will be requiring proof of full vaccination status at the door as a condition for admittance. Masking will not be required, but is recommended.
Rationale: Ngozi is a federally recognized 501(c)(3) charity and as such follows all federal laws, regulations and recommendations -- including public health recommendations issued by the Centers for Disease Control (the CDC). The CDC recommends all people ages 12 years and older get vaccinated, including people who have had COVID-19 or a post-COVID condition. The COVID-19 vaccines recommended for use in the United States continue to offer protection against severe illness, hospitalization, and death. Ngozi is requiring proof of vaccination in recognition of that simple fact.
The California Department of Public Health does continue to recommend that fully vaccinated people also mask in indoor public settings across California. This adds an extra precautionary measure for all to reduce the transmission of COVID-19, especially in communities currently seeing the highest transmission rates -- which is not the case locally. Fully vaccinated people might choose to wear a mask in indoor non-public settings, which is the case with this event, particularly if they are immunocompromised or at increased risk for severe disease from COVID-19, or if they have someone in their household who is immunocompromised, at increased risk of severe disease, not fully vaccinated, or not yet eligible for vaccination. Therefore, masking is recommended but not required for this event.