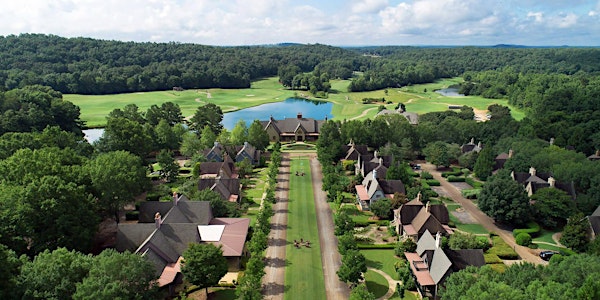 NGA Annual Member Meeting & Retreat
Annual Member Meeting and Fall Retreat. Join us as we come together to plan the future of the Natural Gas Association of Georgia.
When and where
Location
Barnsley Resort 597 Barnsley Gardens Rd NW, Adairsville, GA 30103 Adairsville, GA 30103
About this event
NGA hosts its 4th annual Member Meeting at Barnsley Gardens. Free to all Active and Associate members.
Set in 3000-acres of pristine wilderness, here you'll find the freedom to have a true North Georgia experience. Watch the morning sun light up the surrounding foothills while on horseback, hike through the woodlands, bike the nature trails or take a slow, relaxing boat ride on the lake. With an array of activities for nature lovers, history buffs, shooting enthusiasts, golfers and more, guests are free to pursue their passions in a multitude of ways or while away lazy days on the porch or by the pool.
AGENDA:
November 16
Wednesday, 11:00AM Golf (optional) $125 + tax - booking instructions to follow
Wednesday, 6:00PM Welcome/Dinner/Reception - Rice House
November 17
Thursday, 8:30AM - 3:00PM Strategy Planning/Federal & State Updates - Georgian Hall, Savannah 1
Thursday, 3:00PM - 6:30pm - Open Time: Book individually through Outpost or Spa
horseback riding, spa, sporting clays, archery, introduction to ax throwing etc. (on your own)
Thursday, 6:00PM Dinner - Georgian Hall - Savannah 2
November 18
Friday 8:30AM - 12:00PM Board Meeting & Lunch
Hotel accommodations are booked on your own. (Approx $399/nt + tax + resort fee) Must specify NGA Block.