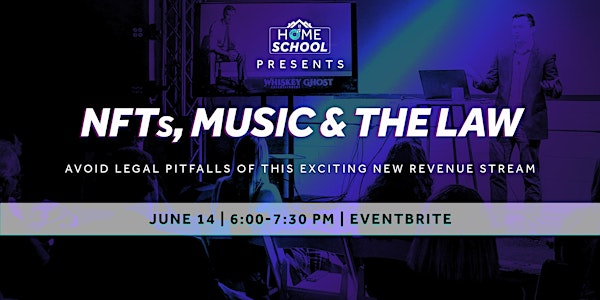 NFTs, Music & The Law
Learn about music-related NFTs, and avoid the legal pitfalls of this exciting new revenue stream.
About this event
What is an NFT? What exactly are you selling when you sell a music-related NFT?
NFTs bring a great new revenue stream for the music industry, but they come with a lot of questions. At this seminar, you're going to get answers to many of them, including:
- What copyright issues arise when selling NFTs;
- What licenses might be needed when selling NFTs;
- How to structure your agreements between creators and labels/publishers/managers/distributors;
- Selling NFTs co-owned with your collaborators;
These questions and more will be addressed on June 14th!
Come listen to Attorney Colin Maher as he provides a background into NFTs and shines a light into some of the legal issues that arise when music-related NFTs are sold.
About Colin: Colin is "Your Lawyer for the New Music Industry." He founded his law firm Whiskey Ghost Entertainment Law in 2016 and has been named Super Lawyers' Rising Star the past three years. Colin represents musicians and music businesses in every facet of the music industry. Colin recognizes there is no status quo when it comes to the music industry, and prides himself on anticipating the ever-changing landscape of the music industry to properly protect its clients' rights and optimize potential business opportunities.