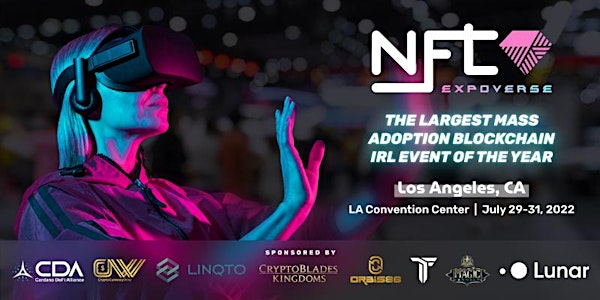 NFT EXPOVERSE
NFT EXPOVERSE LOS ANGELES
When and where
Location
Los Angeles Convention Center 1201 South Figueroa Street Los Angeles, CA 90015
About this event
NFT EXPOVERSE THE LARGEST MASS ADOPTION BLOCKCHAIN EVENT OF THE YEAR!
Whether you're a business or an individual, we welcome you to learn about the next major technological and cultural advancements within the fields of Web 3.0, DeFi, dApps, cryptocurrencies, P2E gaming, and NFT arts and collectibles.
If you're an entrepreneur, artist, collector, gamer, or digital enthusiast, you won't want to miss this, no matter your level of expertise. There is something for everyone to learn and enjoy at NFT Expoverse, a highly ambitious, yet affordable blockchain event. Some of the highlights of the show include: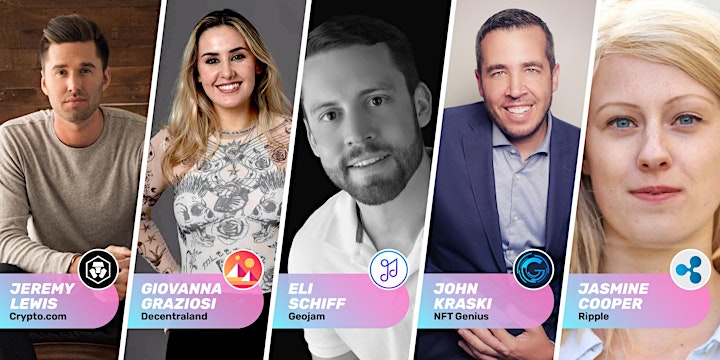 150+ Speakers & Educators offering hours of invaluable content, knowledge, seminars, and more with, Q&A sessions included. Get a chance to meet them and ask questions IRL.
PLUS: Kids 12 and younger are free with adult supervision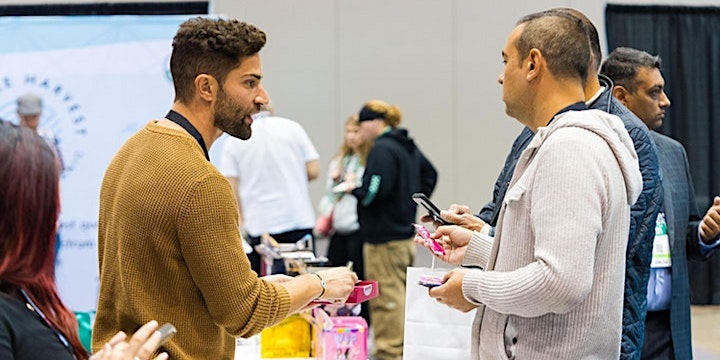 300+ Exhibitors from the most innovative companies in the industry, who will demonstrate their products and services with interactive experiences.
Network with the next up and coming brands, companies about to enter the space, and those already having success, all in one place in person.
Live presentations from talented digital artists, bringing their pieces to life in real-time through AR and VR technologies.
NFT galleries to view the art of the most creative minds in the blockchain space live, while meeting the artists in person.
Metaverse experiences are brought to you directly by the companies and creators behind them, with exclusive early access for attendees.
Special appearances from high-profile industry entrepreneurs, content creators, and celebrities, willing to share their secrets and interact with their fans.
Exclusive NFT drops by game developers, artists, auction houses, fashion brands, musicians, sports teams, and digital metaverses bringing all of them together.
A VIP afterparty where you'll be able to meet, greet and have a fun time with the biggest personalities of the blockchain space.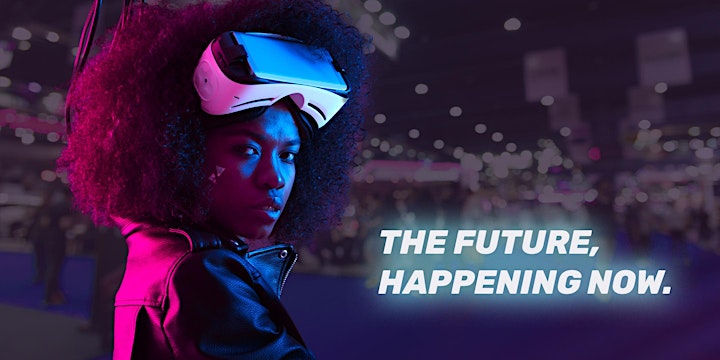 NFT Expoverse is the definitive experience for people willing to learn about blockchain technologies as well as veterans in the space. This is a chance to be at the place where the worldwide community will gather and bring their talents, knowledge, curiosity, and vision to give you an unforgettable experience.
Interested in booth space? Click here!