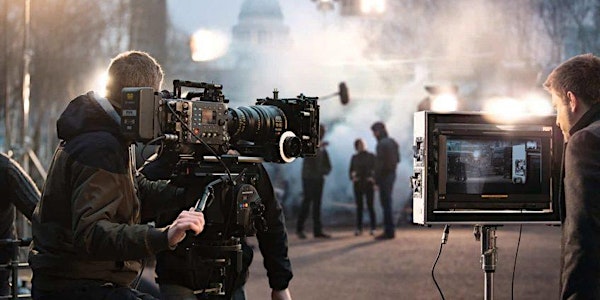 NFMLA & FLICS Panel - Back to Production: A Talk With the Producers
Refund policy
Contact the organizer to request a refund.
Eventbrite's fee is nonrefundable.
A discussion of film commissions and producers about getting back to filming on location in the State of California.
About this event
Join NewFilmmakers Los Angeles (NFMLA) and Film Liaisons in California Statewide (FLICS), a statewide professional association of Film Commissions and Offices in California that are dedicated to promoting filming throughout California and assisting productions with locations, permits, resources, and local knowledge discussion on best practices, as we discuss the new production process through the eyes of Producers who are filming and/or about to start production in CA.
Cassandra Hesseltine has served as the Humboldt-Del Norte Film Commissioner since 2010. The redwood region that she covers is known for its epic coastline, majestic redwoods, and Victorian Villages. Before becoming commissioner, she spent decades working in theater, TV, and film throughout California, gaining vast experience in the entertainment business.
Applying this knowledge in her current role as commissioner serving two Northern California counties, Cassandra has gained respect and accolades from industry professionals worldwide, as well as, within the state and local region she represents. In the fall of 2019, she was one of five finalists for Outstanding Film Commission in the world for Location Manager Guild International's award show for her work on A Wrinkle in Time.
In 2015, as a member of Film Liaisons In California Statewide (FLICS), she worked to expand California's TV and Film tax incentive program, helping California remain the top production center in the world. Cassandra was appointed President of FLICS in February 2016 after serving as the organization's Treasurer and once again helped the Alliance in 2018 with the latest version of the tax incentive program beginning in 2020. Cassandra ended her 3.5-year term as president last year and now is the immediate past president.
During her time as Commissioner, Cassandra has assisted countless projects, from magazine photo shoots and print ads, to TV shows and commercials, to independents like Swiss Army Man (starring Paul Dano & Daniel Radcliffe) & Bird Box (starring Sandra Bullock) and big-budget studio features, such as, A Wrinkle in Time.
Though Cassandra was born and raised in Los Angeles and Orange County, she is a graduate of Humboldt State University with a degree in Psychology, a graduate of Cascadia Leadership program, and a trained mediator for Humboldt County.
She won Woman of Distinction in 2017 presented by Kiwanis of Henderson Center at Fourth Annual Women in Business Luncheon. She is currently the Board President of AJ's Living (a transitional house for recovering alcoholics and drug addicts) and has raised over $40,000 for non-profits through her previous owned café (custom motorcycle giveaway).
Allison Rose Carter has run the production of over 20 feature films. She got her start by living in Eyad Zahra's basement while making The Taqwacores, which had its premiere in the inaugural NEXT category at the 2010 Sundance Film Festival. Since then, Allison has worked with dozens of talented new voices as well as established artists such as Andrea Arnold, Oren Moverman, Josephine Decker and Demetri Martin.
Once you purchase a ticket, we will send you an email with ZOOM login information NFMLA Interview Series. If you don't already have the ZOOM APP you can download it on your computer or phone. Visit https://zoom.us/download to find "Zoom Mobile Apps" and download it. Zoom can be downloaded from the Apple App Store or Google Play.
If you are a current Annual Member of NFMLA, please email andrew@nfmla.org to receive the discounted member's link for 50% off. If you are not an Annual Member of NFMLA, you can become one here: https://www.newfilmmakersla.com/membership/
After joining as an Annual Member of NFMLA, you can email andrew@nfmla.org to receive the discounted member's ticket link for 50% off.