Description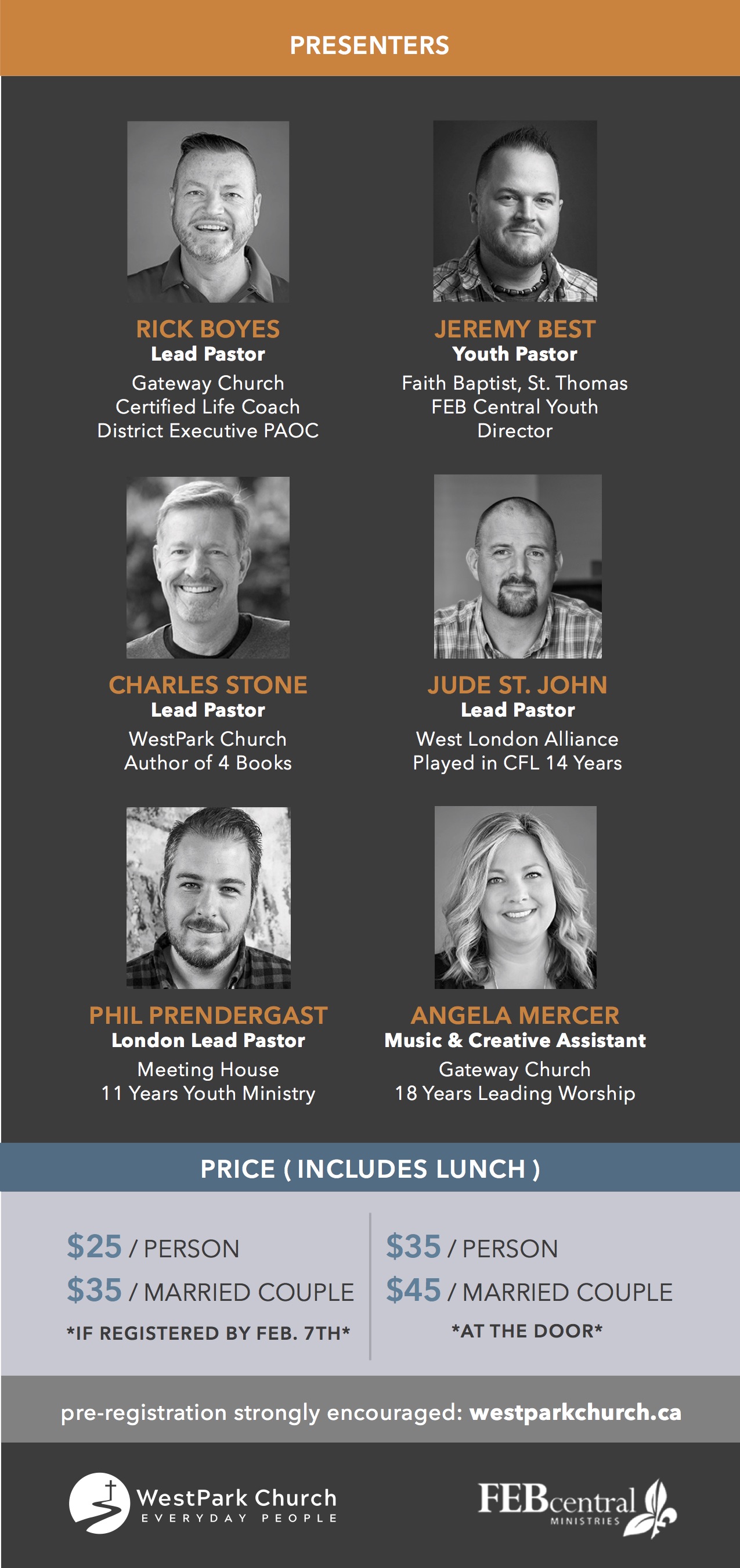 In our society today, Christianity is being pushed aside and marginalized. As a group of leaders we want to learn together why the church is resilient and how we can be most effective in this post Christian culture.
Join seasoned pastors and leaders in a TED talk style leadership conference as they each share what they do to be the RESILIENT church and lead out in today's culture.
Each of the 6 presenters will share their best practice in a 9 minute talk. Following their talks, they will form a panel to answer your questions about how to make your church/ministry more resilient.
Lunch to follow.
Whether you are a pastor, pastor's spouse, staff member, board member, or a key volunteer, the Nfluence Church Leadership Conference is for you.
"The local Church must have an impact on culture."
Pre-registration is strongly encouraged.