NFL ALUMNI CHICAGO CHARITY GOLF CLASSIC benefiting Gateway For Cancer Resea...
Description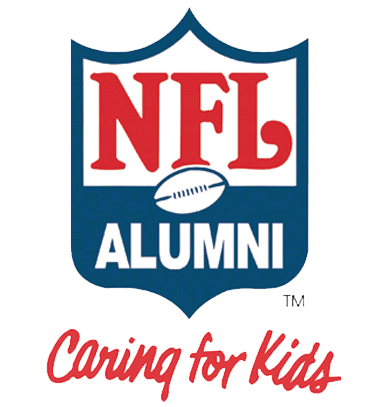 The NFL Alumni Chicago is excited to bring the 2017 CHARITY GOLF CLASSIC back to Cog Hill Golf & Country Club on Monday, May 22nd 2017.

The "Caring For Kids" Charity Golf Tournament will benefit Gateway For Cancer Research and help raise critical funding and awareness for Pediatric Cancer Research.

We have Foursome's Available, Sponsorship Opportunities ranging from $7,500 to $50,000, and Volunteer Opportunities. If you'd like to support the cause but cannot attend the event you can also donate an auction item!
For more information on ways to get involved please contact our Tournament Director, Nicole Bradley Kastning by email at nicole@upfieldgroup.com or by phone at 509.999.5983.
Last year we had over 30 Former NFL Players participate in the tournament and this year we're anticipating we'll have around 40! Follow us on Facebook to see which players will be participating this year!
What makes this tournament unique?
Every foursome is paried with a Former Football Great!
The winning foursome earns an expense paid trip to the National NFL Alumni Super Bowl of Golf where they compete against other NFL Alumni Chapters from across the US.
The tournament supports the NFL Alumni's Mission "Caring For Kids".
The NFL Alumni Chicago and Gateway For Cancer Research have teamed up to raise critical funds for Cancer Research:
About The NFL Alumni Chicago:
Their mission is "Caring For Kids" and "Caring For Our Own". The NFL Alumni is a national organization with 32 local chapters throughout the US. The focus of NFL Alumni is to serve, assist, and inform players in their post-NFL lives. The Association offers a variety of medical, financial, educational, and social programs to keep members and their families healthy, productive and connected.
President of the NFL Alumni Chicago: Desmond Clark | dezclark@gmail.com
Tournament Director / NFL Alumni Chicago Charity Golf Classic: Nicole Bradley Kastning | nicole@upfieldgroup.com
About Gateway For Cancer Research:
Gateway only invests in Phase I and Phase II human clinical trials where true innovation and transformational discoveries happen. Phase I and II clinical trials are severely underfunded, yet have the greatest patient impact in conquering cancer.
It costs just $16.56 per patient per day in a Gateway-funded cancer clinical trial. Will you help us fund another day of research? Fund one day, one week or more!
Gateway focuses exclusively on patient-centered cancer research that improves treatment outcomes and restores the cancer patients' quality of life.
Since its inception over 25 years ago, Gateway has funded over 150 innovative cancer research clinical trials. New trials are continuously added in a rolling grant application process.