Description
Next Up | Female Founders is a celebration of women-owned businesses, featuring a marketplace and pitch competition.
Presented by NextSeed, Trademark, Victory Park and Polsinelli. Emceed by NextSeed Ambassador Jess Hughes of Citizen Pilates.
Check us out in CultureMap Dallas.
Did you know that only $1 in $23 in traditional small business loans go to women-owned businesses?
There are a whole host of challenges for female entrepreneurs to overcome that span across culture, access, mentorship and support. There are no simple solutions. But, we believe that there is work that we can do and should do to be a part of the change.
Following the success of the inaugural NextUp | Female Founders event in Houston, we're looking to bring the community together to connect and celebrate the female founders from across Dallas. The event will start with a local pop-up market where entrepreneurs, designers, bakers, artists and everyone in between can tell their stories and sell their work.
Afterwards, a select group of up-and-coming female founders will pitch their businesses to a panel of experts and a live audience. The winner will receive a 3 month pop-up lease at Victory Park, $5k worth of legal services from Polsinelli, and other prizes to be announced.


Join us in downtown Dallas on Saturday, May 12th, 2018
2-4PM | Mingle over cocktails and light bites while perusing the Marketplace
4-5PM | Female founders will pitch their businesses to a panel of experts and a live audience
Feel free to come and go as you please, and the event is open to all!


Location and Parking
The event is taking place on the second floor of the Victory Plaza West Office Building, directly in front of the American Airlines Center. The address is 3090 Olive Street Dallas, TX 75219. The entrance to the building is directly off of Victory / AT&T Plaza (see map below).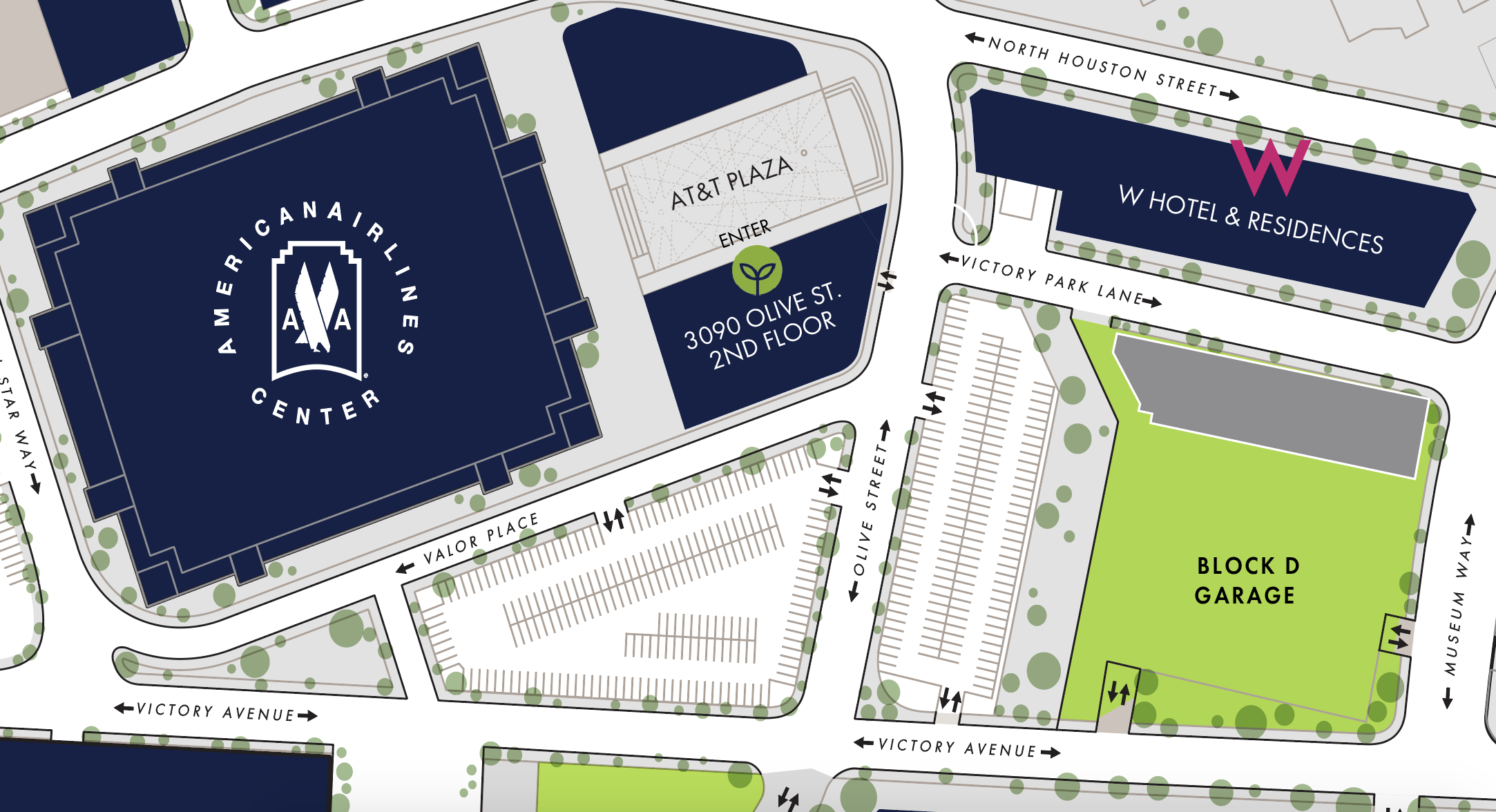 The Participants
Kosolu Ananti, afrikoPOP Fitness
Deb Cano, Kessler Pie Co.
Michelle Silver, The Goat!s Revolt
Trista Carmouche and Shannon Couch, Tressed Studio
Marissa Heyl, Symbology Clothing
The Panelists
Leah Frazier
FashionPreneur, Media Personality, Speaker, Author


Courtney Sinelli
Co-Founder & Executive Vice President of Which Wich


Julie McCullough
Creative, Entrepreneur, Founder of Folksie, Harkensback and The Pin Show


Tillie Borchers
Director of Investments at Civitas Capital


Stacey Barton
Senior Leasing Representative at Trademark
Finity Jernigan
Consumer Products Attorney at Polsinelli


The Marketplace Vendors
Resoycled
Savvy Sleepers
Sun Luvin Roots
A Joy Forever
The Greenway Shop
Magic Hour
Consume With Love
Tressed Studio
Finn + Remy
Hard Night Good Morning
Coco Andre
Symbology
Kismet Jewelry
Frida & Chloe
La Viajera
Boob Food
Good Fibrations
Saucy Food Tours
Cykochik Custom Handbags
Endurance 4 Life
Sorella/Words for a Season
R Beauty
Hair Remedie
Simply In Movement
Devilla
Sponsors
Tiger Bee Arts / Patricia Rodriguez
Cause Partner -
Dress for Success Dallas
The mission of Dress for Success is to empower women to achieve economic independence by providing a network of support, professional attire and the development tools to help women thrive in work and in life.
At the event, artist Patricia Rodriguez will paint a diptych over the course of several hours. We will host a silent auction for this piece, with proceeds benefiting Dress for Success.
Special Thanks to Our Event Partners
The Dallas Entrepreneur Center (The DEC)
Brazen DFW, a community of female business owners
Rebel Role Model Podcast & Magazine