NEXTshop: Creating the Ultimate Team

Monday, November 18, 2013 from 4:00 PM to 5:30 PM (EST)
Event Details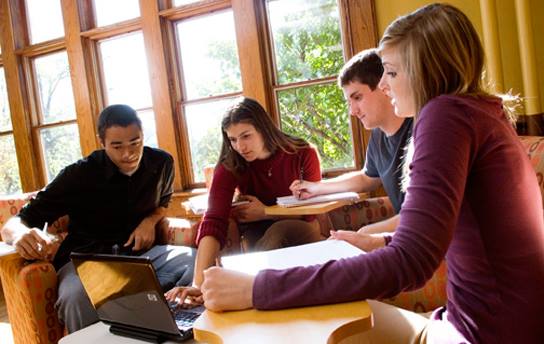 Participate in a 1.5 hour-long workshop set up to transform your team from a group who just completes tasks and assignments to a cohesive team that turns every assignment into a meaningful experience.

If you're a group and looking to take your performance to the next level, or an individual who will be in a situation where you'll have to work with people, this workshop will give you the tools to do so effectively. Groups will be asked to complete a variety of activities that will allow you to analyze your interactions and create strategies to improve on areas of weakness while maintaining your strengths.

In the end you'll have better ways to engage group mates and a general understanding of group dynamics. Ideally, you'll leave with ways to avoid that longstanding frustration of group members "who don't do anything" and those who "have to have things go their way".

What you'll leave with:
-A few good laughs
-A better understanding of your group
-Ways to motivate your group
-Tools to engage all group members
-Knowledge of what groups need in order to be effective
-Structured Description: (what we'll actually be doing - some of this will depend on who we have sign up)

Opening - A mixer of sorts, to set the mood and get people engaged

Small general activities - similar to that Ah-Soh-Koh game, that you can play in no specific group and still learn a general lesson while having fun

Group/Program initiatives - We'll split them by the groups they came with, or amongst their programs and have them attempt to solve a problem. Then we'll likely discuss their processes and ask them to apply their interactions and results (were they successful or not) to their work together as classmates.

Behavior Analysis - we'll have groups map out and discuss effective behaviors specific to themselves and what they need to do to be successful 

Closing - We'll have groups or individuals create a tangible representation of the program that will represent the most important thing they're taking away from this workshop
When & Where

Emerson College
Campus Center
Room L151
Boston, MA


Monday, November 18, 2013 from 4:00 PM to 5:30 PM (EST)
Add to my calendar
Organizer
emersonNEXT
A professional development program preparing Emerson graduate students for the "next" step.
NEXTshop: Creating the Ultimate Team