NextOppSocial is a live weekly providing a space for entrepreneurs to promote their businesses and share invaluable experiences & insights.
About this event
NextOppSocial is a weekly show that provides an avenue for Detroit Metropolitan entrepreneurs to promote their businesses and achievements while also granting viewers an opportunity to learn and draw wisdom from others who are succeeding in entrepreneurship.
A variety of topics are discussed on a weekly basis for the purposes of providing insights and actionable content to help entrepreneurs and small business owners level up in their respective endeavors.
Join us as we celebrate entrepreneurship; inventory life's lessons, #businessstrategies, #tactics, and #mindsets; and bring you sustenance for the entrepreneurial soul.
Tune into future episodes & join our mission!
Learn more. Do more. Teach more. Collaborate more. Build more. Create success stories and help others build thriving businesses. Join us WEEKLY at NEXTOPPSOCIAL ON YOUTUBE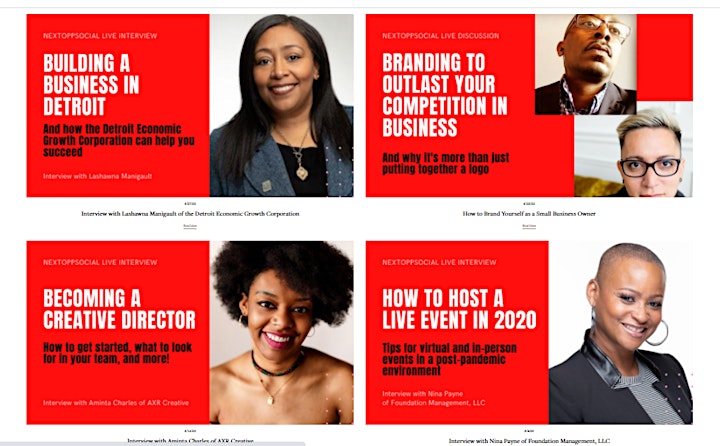 IS THERE MORE!
WELL, YES!
Organizer of NextOppSocial is a Weekly Show for Entrepreneurs by Entrepreneurs