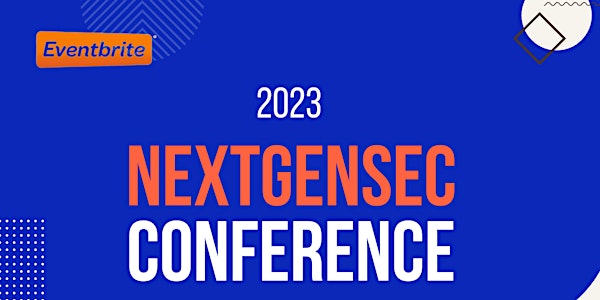 NextGenSec Conference: Building a Security Company
A highly anticipated 1-day workshop on building a private security company. All states are welcome. Best part? It's Free. NextGenSec.Free
Date and time
Saturday, July 8 · 8am - 5pm EDT
Location
Saltbox 1314 Chattahoochee Avenue Northwest Atlanta, GA 30318
Refund Policy
Contact the organizer to request a refund.
Eventbrite's fee is nonrefundable.
About this event
Attend for Free ! Inaugural NextGenSec 2023!
Unleash the Power of Security Entrepreneurship at NextGenSec Conference 2023: Building a Security Company!
Join us for an electrifying 1-day workshop that will take your entrepreneurial spirit to the next step. Introducing NextGenSec Conference, the highly anticipated event dedicated to unlocking the secrets of building a thriving private security company.
Are you ready to harness the potential of the security industry? This is your golden opportunity to dive deep into the world of the private security industry and entrepreneurship. Discover the essential steps to launch and scale a security company, uncover cutting-edge technologies revolutionizing the industry, and explore the latest trends shaping the future of security.
But, it doesn't end there. NextGenSec Conference is more than just a workshop; it's a vibrant community of like-minded individuals driven by ambition and innovation. Connect with fellow security enthusiasts, forge partnerships, and create lasting relationships that elevate your journey as a security entrepreneur.
Mark your calendars for this groundbreaking event and be part of the private sector revolution. Get ready to build a security company that not only thrives but paves the way for a safer and more secure future. It all begins in Atlanta.
Here is a secret. For Atlanta, it's Free. Promo Code: NextGenSec.Free
[Follow] +InstagramEventbrite
Registration
Space is limited. Register to attend today! Only registered attendees can attend this event.
Parking Info:
Free Parking
Meet The Host:
With over eight years of experience in law enforcement and strong business acumen, Jamine Moton is highly regarded for her unrivaled innovation, premium vendor network, service-first culture, and highly trained, industry-leading private security team. Moton, former Metro Atlanta Police Sargent, is the Founder & CEO of Skylar Security, a boutique-style security guard company based in Atlanta, GA, with groundbreaking worldwide technology applications. Before launching Skylar Security, Moton researched and studied the industry for three years. Her findings revealed abuse of authority, dishonest business practices, poor opinions of security companies and security workers, below-average wages, and a lack of quality control. Moton began to build technology that addressed the problems while regulating the infrastructure of her new endeavor. Today, Skylar Security employs 150 highly trained professionals who deliver the security and compliance outcomes needed, so clients can focus on what the business does best.
Whether in a high-risk or high-conflict area or for day-to-day operations, Moton is changing how industry business is done by putting purpose and people above profit. She committed to always pay above-average wages and developed a referral-only policy as a personal guarantee and recruiting strategy to ensure 100% of all security team members are referred to her from reputable sources.
And because Moton values ownership, she empowers her highly-trained professionals as leaders with business owner acumen – teaching them to own the learning process as an opportunity to sharpen their interpersonal skills and strengthen the client-provider relationship. As a result of these innovations, Skylar Security has never lost a client during its six years of operation, and the company has a boastful turnover rate of 2%. Moton lives by the motto that "security is an emotion; everybody deserves to be safe." Her biggest business accomplishment to date is providing security services for the Super Bowl LIII games in 2019, including protecting the Mercedes Benz Stadium and the Georgia World Congress Center. Moton received high accolades from Super Bowl administrators for Skylar Security's superior standard of conduct and service.
Moton's long-standing vision is at the cusp of single handling, changing how security entities engage with businesses in Atlanta and worldwide During the COVID-19 pandemic, Skylar Security achieved revenue records with an unprecedented 800% growth in 12 months. Moton's passion for improving the efficiency of the security industry has allowed her to attend international conferences representing small businesses, win national awards, and implement innovative technology for the industry as a whole.
In 2019, she earned the Golden Ticket in the Atlanta-based WEI pitch competition and represented the City of Atlanta and business start-ups in the U.S. at the Global Entrepreneurship Summit in The Hague, Netherlands. Moton has demonstrated her ability to compete and achieve success as a seven-time Hall of Fame track and field athlete and Olympic team member. She holds an undergraduate degree in Criminal Justice with a minor in Education and a Master's in Human Resource Development with a minor in Business from Clemson University. She is also a graduate of Goldman Sachs 10,000 Small Businesses, Atlanta-based Women's Entrepreneurship Initiative, and LaunchPad 2X.
A Note from the Host:
We will provide light horderves and lunch will be served at no additional expense.