NextGen Talks: Connecting w/ Executives - Nicole Araujo and Trina Behbahani
Description
The #ASAENextGenTalks: Connecting with Executives is a micro-networking event for young professionals in the association industry to meet with Nicole Araujo, Director of Business Development at Naylor Association Solutions and Trina Madison Behbahani, CAE, Director of Governance and Member Engagement at the American College of Radiology.
We're excited to bring the popular activity to #AtWork18 conference in Washington, DC!

Featured Guests: Nicole Araujo and Trina Madison Behbahani, CAE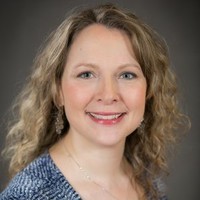 Nicole Araujo is a Business Development Director at Naylor Association Solutions, an organization dedicated to helping associations to increase member engagement and non-dues revenue through communication products, career centers, meeting services, LMS & AMS solutions, and an AMC. Prior to Naylor, Nicole Araujo managed the Business Development Division for the association market at BrightKey, a leading outsourced services and support company, providing a full range of association services, including call center and outbound telemarketing, warehousing and fulfillment, strategic marketing, mail processing, onsite mailrooms, and more. Nicole brings over two decades of experience matching industry skills and best practices to a wide variety of association needs. Her consultative, results-driven approach begins with the strategy phase and continues through project launch and implementation. She finds the best approaches to address the specific needs for efficient and effective operations, communications, revenue, and more.
Connect with Nicole!
Instagram naraujo77
Twitter @araujo_nicnic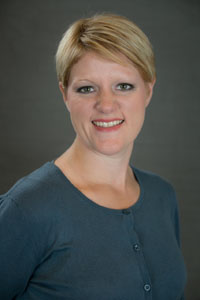 Trina Madison Behbahani, CAE is Director of Governance and Member Engagement at the American College of Radiology, a professional association with approximately 38,000 members. Trina has over 15 years of association experience with expertise in non-profit and association management, governance, member engagement, chapter relations, volunteer management and communications. Trina is a collaborative leader who employs progressive, strategic management and leadership skills with innovation to attain organizational goals. Trina holds certification as an Association Executive (CAE) from ASAE. Trina is an active member of the General Federation of Women's Clubs (GFWC) and volunteers her time in support of a variety of community improvement projects and as a member of the board for GFWC and GFWC Virginia.
Connect with Trina!
Instagram mad2behb
Twitter @volunteertrina

Organizer of NextGen Talks: Connecting w/ Executives - Nicole Araujo and Trina Behbahani
The ASAE NextGen Talks (#ASAENextGenTalks) is a series of micro-networking events at ASAE Annual hosted by the Young Professionals Committee (@ASAEYP). These events connect young association professionals with an association executive for an intimate networking opportunity.
The NextGen Talks will feature hosted events with association executives. Each event offers space for 10 or greater young professionals to join the executive for breakfast, lunch, dinner or a short networking opportunity. Each person pays their own way and has the opportunity to network with both their peers and a leader in the association industry. Each of the engagement opportunities will feature an overarching topic, but we encourage hosts and attendees to feel free to discuss other professional topics as they arise.
Register for one today!