NextGen+ LA

Monday, April 22, 2013 from 12:30 PM to 4:30 PM (PDT)
Event Details
Be sure to check out the official event website - www.nextgengovt.com
Why should I attend?
Upon completeing this half day of training, attendees will be able to:
- Take practical actions to strengthen their professional brand
- List at least 5 practical actions to improve their return-on-investment when networking
- Understand the impacts on important decisions in navigating their government career
What is NextGen PLUS?
NextGen+ is an extension of the OPM approved Next Generation of Government Training Summit that takes place every July. This added half-day training provides sessions that are jam packed with information focused on educating, inspiring and training emerging government leaders to further enhance their day-to-day career and the betterment of government overall. 
Take advantage of the additional NextGen training, keep the knowledge flowing, and touch base with even more Gen X and Y'ers in government. 
We've based the training sessions off of the successful topics we've seen help diligent government professionals during The Next Generation of Government Training Summit. Of which, we reached out to hundreds of senior leaders on what skills rising leaders needed to develop to discover these much needed training topics and sessions.
Who is Behind NextGen?
Young Government Leaders, a professional organization of men and women employed by or for the government who are "young" in their service and/or "fresh" in their perspective, and GovLoop, an online knowledge network for government employees. Together, YGL and GovLoop have taken NextGen to new heights year after year. NextGen+ LA is no exception. Especially with the addition of the Federal Executive Board (FEB) of Greater Los Angeles; their ongoing support for NextGen+ LA has elevated the content being delivered.

Who Should Attend?
The core composition of NextGen+ is comprised of new and/or growing Generation X and Y leaders in government. There are specific sessions for everyone, from the greener newbies in government to those who have moved up the ranks and feel stagnant or unsure of their next step. If you feel lost in the trenches, need to learn the ropes of government, learn and enhance new skills, elevate your leadership knowledge or simply need to shake a negative habit, NextGen+ is the place for you.

Does this Relate to Training I Need?
YES! NextGen is 100% focused on building and growing government leaders. We have mapped each NextGen+ training session to the OPM Senior Executive Service Executive Core Qualifications (Leading Change, Leading People, Results Driven, Business Acumen, Building Coalitions) and the underlying fundamental core competencies. Also, you may be able to draw additional connections between these competencies and your Individual Development Plan (IDP), if you have one. Demonstrating to your agency how NextGen and NextGen+ will help you meet some of the targeted skills or development training as identified on your IDP can be a valuable justification.
Does NextGen+ Offer Continuing Education Credits?
YES! For NextGen+ LA we will be offering 3 Continuing Professional Education credits in Personal Development to those who attend the training in its entirety.
GovLoop is registered with the National Association of State Boards of Accountancy (NASBA) as a sponsor of continuing professional education on the National Registry of CPE Sponsors. State boards of accountancy have the final authority on the acceptance of individual courses for CPE credit. Complaints regarding registered sponsors may be submitted to the National Registry of CPE Sponsors through its website: www.learningmarket.org
What's the Agenda?
12:00 PM - 12:30 PM

Register and Meet New People

12:30 PM - 12:45 PM

Interactive Introductions




Mike Stevens

, Los Angeles Chapter President, Young Government Leaders


Ray Brewer

, Chair, The Greater Los Angeles FEB


Dave Uejio

, National President, Young Government Leaders

12:45 PM - 1:00 PM

Opening Keynote Speaker
Reinventing Government in the 21st Century
The future has arrived and with it, an emerging and transformational role for government. Visionary leaders realize that playing it safe is no longer playing it smart. Increased scrutiny, expanding regulations, a shifting political landscape, and significant workforce challenges add up to a valuable opportunity for leaders to transition to a new way of doing the public's business. Patrick will present a number of practical, powerful and proven techniques to help reposition your career and your agency.


Patrick Ibarra

, former City Manager & Co-Founder, Mejorando Group
1:00 PM - 1:30 PM


Ladders and Lattices of Inter-Agency Careers


Take a dive into understanding the ways in which people navigate through these organizations: learning the specifics, operating the programs and sharing best practices. By understanding people's navigations one can draw parallels in planning their own career path.
Stacy Mungo, County of Los Angeles and former President, ASPA Southern California Chapter

1:30 PM - 1:40 PM

SoCal Feds Get Fit

Group leads a quick stretch and promotes work/life balance initiatives

1:40 PM - 2:00 PM

Inaugural YGL Los Angeles Chapter Leadership Awards presented by Kaiser
YGL-LA members going above and beyond. In the spirit of the CA Endowment, these members have brought public servants together through healthy initiatives in their communities – where they live, learn, work and play.

2:00 PM - 2:15 PM

Break

Healthy snack options will be available to attendees

2:15 PM - 2:45 PM

Panel: How Diversity Improves Government

Los Angeles has a diverse government from the top down. Let us introduce you to other government organizations within greater Los Angeles as their representatives discuss using diversity in the workplace to make your organization and projects better. Because many aspects of input and utilizing differences to cover all bases will always make the outcome greater.

Panelists:
Semee Park, Asian Pacific American Legislative Staff (APALS)
Edward Wilson, National Board of Directors, Blacks in Government (BIG)
Kim Foster, Western Region Manager, Federally Employed Women (FEW)
Moderated by Patrick Ibarra, former City Manager & Co-Founder, Mejorando Group

2:45 PM - 3:00 PM

YGL Los Angeles Chapter 2013/2014 Executive Board Introduction

3:00 PM - 3:30 PM

A NextGen Career: Jumping Sectors

Starting in the prestigious Presidential Management Fellowship program, then making career stops at NASA, JPL, a dot-com, a non-profit and now The Griffith Observatory, Mark Pine will discuss navigating through different sectors as a career public servant. Note: he likes Space.
Mark Pine, Deputy Director, Griffith Observatory, City of Los Angeles

3:30 PM - 3:45 PM

Break

Healthy snack options will be available to attendees

3:45 PM - 4:15 PM

Networking from the Light Side of the Force

Networking is a critical function in a successful career, and every individual must carefully select their networking opportunities to maximize their returns. This session will discuss the importance of networking and how to use this tool to grow and sustain your personal network as well as provide insights on using your networking tool successfully. 
Dave Uejio, National President, Young Government Leaders & Lead for Talent Acquisition, U.S. Consumer Financial Protection Bureau

4:15 PM - 4:30 PM

Closing Keynote

Anita Minaei, Federal Security Director, Transportation Security Administration


5:00 PM - 7:00 PM

Networking Reception Optional

Location: El Paseo Inn, 11 Olvera St


Join fellow colleagues and YGL@USC students from the USC Sol Price School of Public Policy; gain fresh prospectives and take your napkin notes home for future inspiration.
Who can register?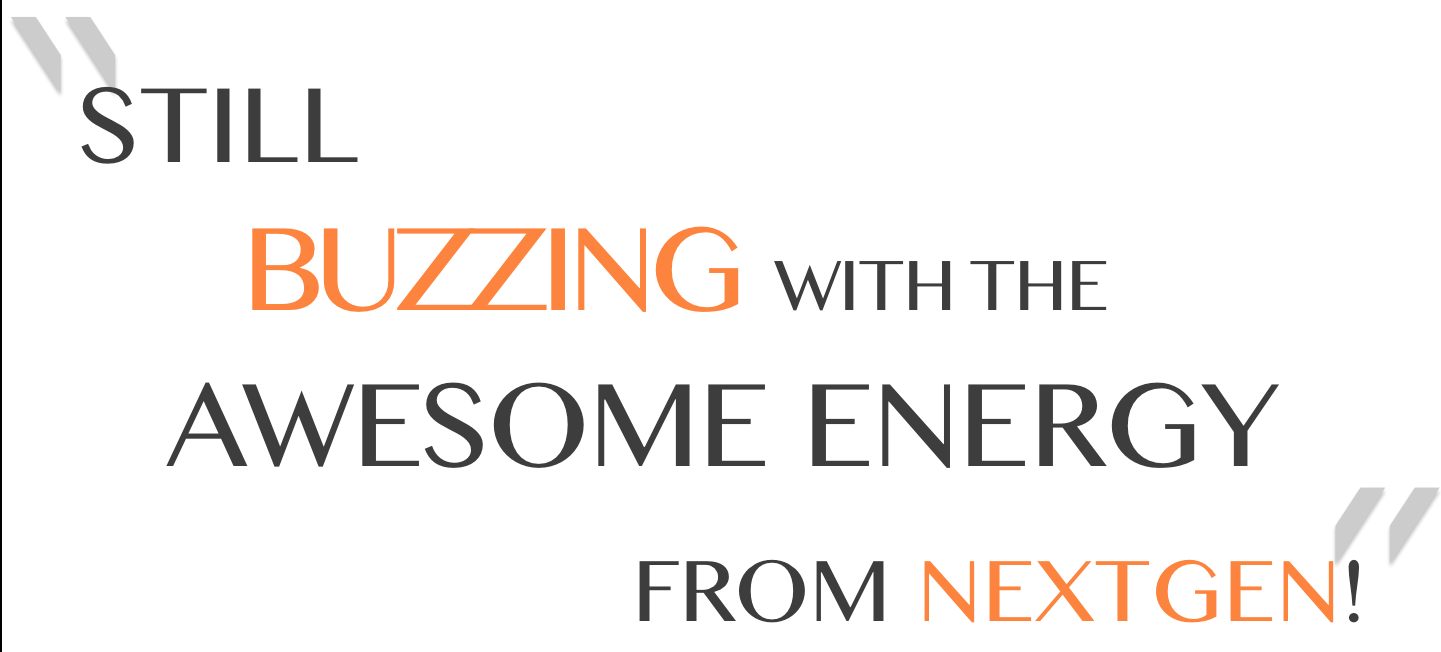 Registration is on a first come first served basis and is open to emerging and seasoned leaders in government, academia, non-profit and government contractors. There is a cap on the number of government contractors, so register today if you are interested in obtaining one of these limited slots. All registration fees can be found on the top of this page.

What is the Dress Code?
Honestly, wear what makes you most comfortable to learn, talk and think openly. Some will wear suits, others will be in jeans. As long as you are comfortable, presentable and eager to learn more!
Are there sponsors for this event?
Yes, exclusive sponsorships are available. If you are interested in sponsoring this event contact Doug Mashkuri.
Cancellation Policy
Cancellations must be made in writing and submitted prior to March 23rd for a full refund. Any cancellations made after March 23rd are non-refundable; however substitutions are accepted. Any no shows will be charged the full registration price.
Your Question not answered here?
Check out the event website or contact Megan and she can get you the answer you need!
Per the requirements to receive Continuing Professional Education (CPE) units, this course does not require any prerequisites or advanced preparation.
When & Where

The California Endowment Center for Healthy Communities
1000 N Alameda St
Los Angeles, CA 90012


Monday, April 22, 2013 from 12:30 PM to 4:30 PM (PDT)
Add to my calendar
Organizer
GovLoop GovLoop is the Knowledge Network for Government with a mission to help government professionals do their job better. We help our 200,000 members through a variety of knowledge based programs such as free online trainings, research guides, in-person events, infographics, blogs and newsletters. The GovLoop community is a mix of Federal, State, Local and industry professionals dedicated to improving government through collaboration and engagement. GovLoop
Young Government Leaders (YGL) is a professional organization of men and women employed by or for the government who are "young" in their service and/or "fresh" in their perspective. Our mission is to educate, inspire, and transform the current and future leaders of government. Our membership consists of over 7,000 (and counting) young feds at almost 30% of the approximately 435 U.S. departments and agencies. Our organization is committed to serving as a coordinated voice for the current and future generations of young government leaders by providing a community of leadership through professional development activities, networking opportunities, social events, seminars, fellowships, and scholarships.