NextGen Hollywood

Thursday, July 28, 2011 from 9:00 AM to 5:00 PM (PDT)
Event Details
NextGen Hollywood is sold out!  If you are interested in coming, please email cory AT corylevy DOT com, and I will see what I can do. Thanks. 
NextGen Hollywood is brought to you by Cory Levy. 
Schedule:
9 A.M. Doors Open - Light Breakfast 
9:45 A.M.  Cory Levy - Opening Remarks 
10 A.M.  Scooter Braun (Serial Entrepreneur and Founder of SB Projects) 
11 A.M.  Sara Bordo (Founder of NowLive.com) - Working with the entertaintment world in a tech company
11:30 A.M.  Stretch Break
11:45 A.M.  All Things Digital - A conversation with Matt Mazzeo (Business Development at CAA), Natalie Lent (Director at ID-PR), Brent Weinstein (Head of Digital Media at UTA), and Chris Jacquemin (Head of New Media at William Morris Endeavor) - Moderated by Larry Chiang (Duck9)
12:30 P.M.  Lunch
1:45 P.M.  Ten Minute Talks
Evan Lowenstein (StageIt) - When your fans become your friends
Matthias Galias (ShareSquare) - Only work with champions  
Michael Callahan (One) - The Future of Mobile and Entertainment
2:45 P.M. Brian Norgard (Founder of Namesake and Ad.ly)
3:30 P.M.  Romany Malco (Actor)
4:15 P.M. Cory Levy - Closing Remarks 
4:20 P.M.  Networking Reception 
Speaker Bios: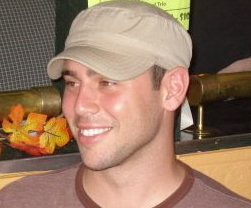 Scooter Braun was browsing through singers on YouTube one night when he came across a 13 year-old from Canada lusciously singing along to Usher's "____."  There was no name or contact info on the video despite, or because of, its raw amateur quality, Braun was hooked.  'My gut was going crazy after seeing him,' Braun recalls from his home in Atlanta. "I became infatuated."
For most people, "infatuation" means hunting down more of the artist's music and simply sharing it with friends.  For the 28 year-old record executive, it means finding out the singer's school, which led to a call to his aunt and uncle, which led to reaching the singer himself, which led to flying him and his mom to Atlanta to audition for Island Def Jam CEO Antonio "L.A." Reid. 
Braun would eventually sign the singer, Justin Bieber, to his management company and set him up a record deal with RBMG, a partnership between Braun and R&B superstar, Usher. 
Braun's success today is just the latest in a string of accomplishments going back over a decade.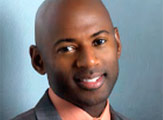 Romany Malco is an American-born Trinidadian, former member of hip-hop sensation the College Boyz, and a successful comedic actor in film and television.  Malco's breakout role was as the trash-talking womanizer "Jay" in Judd Apatow's 2005 box office hit, The 40 Year Old Virgin.  Many know him for his role in the Showtime hit series Weeds as Conrad Shepard, the love interest and business partner to Nancy Botwin played by award-winning actress Mary-Louise Parker. 
Malco also gained attention for the memorable supporting roles in films such as Blades Of Glory, The Love Guru, and Baby Mama opposite Tina Fey and Amy Poehler.
Malco continues to land roles in A-list productions.  He was cast in Earthbound, staring Kate Hudson.  He's also featured in the upcoming Gulliver's Travels adaption starring Jack Black, Jason Segal, and Emily Blunt.  Malco made the leap from cable to network TV in the fall of 2010 landing the ABC primetime one-hour drama No Ordinary Family in which he plays opposite Michael Chiklis.  
His brainchild web series, TIJUANA JACKSON, focuses on an ex-convict turned motivational speaker, and is airing now on HBO's Funny or Die Presents. 
Romany continues to prove himself an exception to the Hollywood rule by making it a priority to communicate directly with fans.  His Twitter and Facebook followers can intermittently call him directly on his favorite accessory, his Droid and have their calls shared on his YouTube Channel!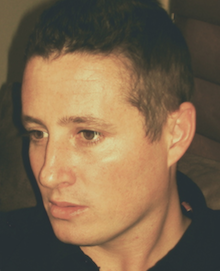 Brian Norgard is the founder of Namesake; a community focused on building trust, knowledge and expertise through conversation. At Namesake, his goal is to build an innovative, intellectually-curious and humble company.
Previously, he founded Newroo (acquired by FOX Interactive Media) & Ad.ly (the largest celebrity micro endorsement platform).  Everyday he looks for curious and earnest people that embrace risk.  He believes entrepreneurship is the most important lever in society.
Brian graduated with honors from Brown University where he was awarded a National Collegiate Inventors and Innovators Alliance grant.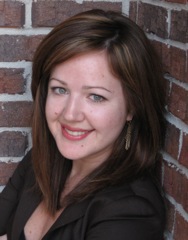 Sara Bordo is the President of NowLive.com.  They are a one-stop live event production company with a proprietary live engagement platform in Los Angeles. NowLive launched in January 2011 with the premiere of the major motion picture The Green Hornet and in the last 2 months have worded with Universal Pictures for Fast Five, Weinstein Companies' Scream 4 Premiere, Discovery Channel's Deadliest Catch.
The team is comprised of Hollywood digital alums from Paramount Pictures, MGM Studios, Access Hollywood, The Huffington Post, MySpace, and AOL Moviefone.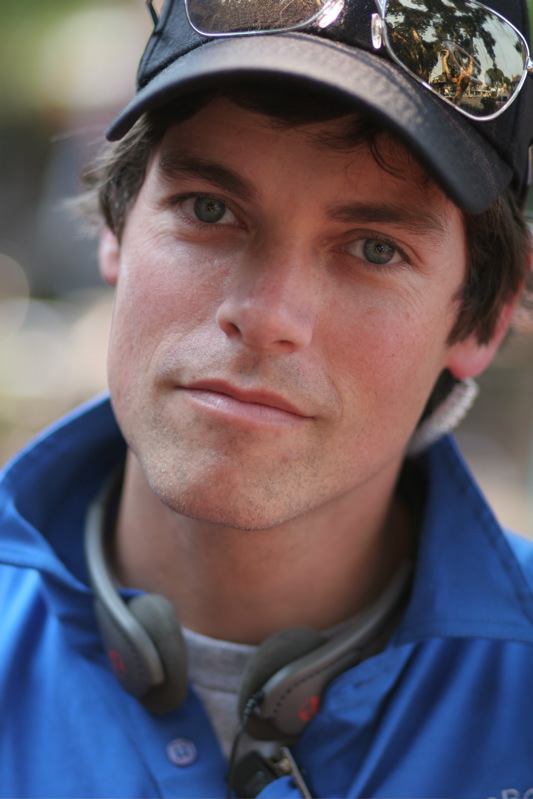 Evan Lowenstein was recently named to Digital Media Wire's list of 25 Execs to Watch in Digital Entertainment for 2011.  Evan Lowenstein launched StageIt with the goal of creating a Web-based platform that would empower artists to deliver and monetize interactive live experiences.  While overseeing all aspects of this groundbreaking company as CEO, Lowenstein relies on his nearly 20 years of experience in the music industry as a recording artist, award-winning writer and executive. 
Lowenstein was a recording artist with pop/rock band Evan and Jaron who scored three Top 40 hits, including the Top 10 song Crazy For This Girl.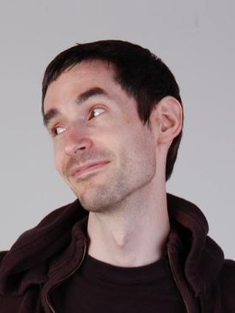 Michael Callahan is a mobile innovator determined to change the world.  He began inventing at age 5, tried to file his first patent at age 17, started his first company at 22, and made national headlines at 23. 
His goal is to enable all of the world's communications in order to empower people to change the world for the better.  His first technology, a device called the Audeo, is being developed as the next generation of cell phone technology.   The Audeo captures neurological information from the brain that it translates into speech.  Callahan performed the world's first voiceless cell phone call in 2008 and was named Popular Science's Inventions of the Year.  Marc Andreesen, founder of the first commerical Internet browser, Netscape stated "I have a feeling that someday, this may be up there with 'Come here, Watson, I need you."
During development of this technology, he began creating another way to enable communcation, called One.  One is a mobile application that lets you know when there are people around you who share your interests.  With One, Callahan hopes to connect the people of the world around the things they love.  His work has been licensed by multiple Fortune 100 companies as well as featured in CNN, Popular Science, and Wired Magazine.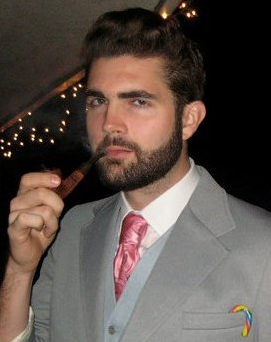 Matthias Galias is the Founder of ShareSquare.com. Equal parts of clairvoyant, entrepreneur, and hustler.  He can see the future, and it is peppered with ShareSquare QR codes on posters, flyers, billboards, packaging, even TV screens, connecting the offline world with the mobile web.  After that, it's pretty dystopian.  60% of the time, he is right every time. 
NextGen Hollywood prouldy supports the DNA Foundation and Pencils of Promise.
Take A Stand Against Child Sex Slavery.  For more details check out: http://www.demiandashton.org/
When & Where
Ackerman Union
308 Westwood Plaza
Los Angeles, 90095


Thursday, July 28, 2011 from 9:00 AM to 5:00 PM (PDT)
Add to my calendar